What You Need First
Version Release: 3.8.0
How the Capacity Field Can Help You Manage Resources or Reservations
This feature allows a set amount of people to book overlapping appointments.
Potential Use Cases:
Reservations for visitors when business has a max capacity

Renting out a limited amount of equipment
What Are Overlapped Bookings?
Let's say, for example, if I have four tennis courts each with an hour-long appointment. If I set the capacity to "4" then I can have up to 4 people book the tennis courts at a time.
They also wouldn't need to start at the same time—if I set my start times to every 15 minutes then I could potentially have bookings at 10AM, 10:15AM, 10:30AM, and a last one at 10:45AM.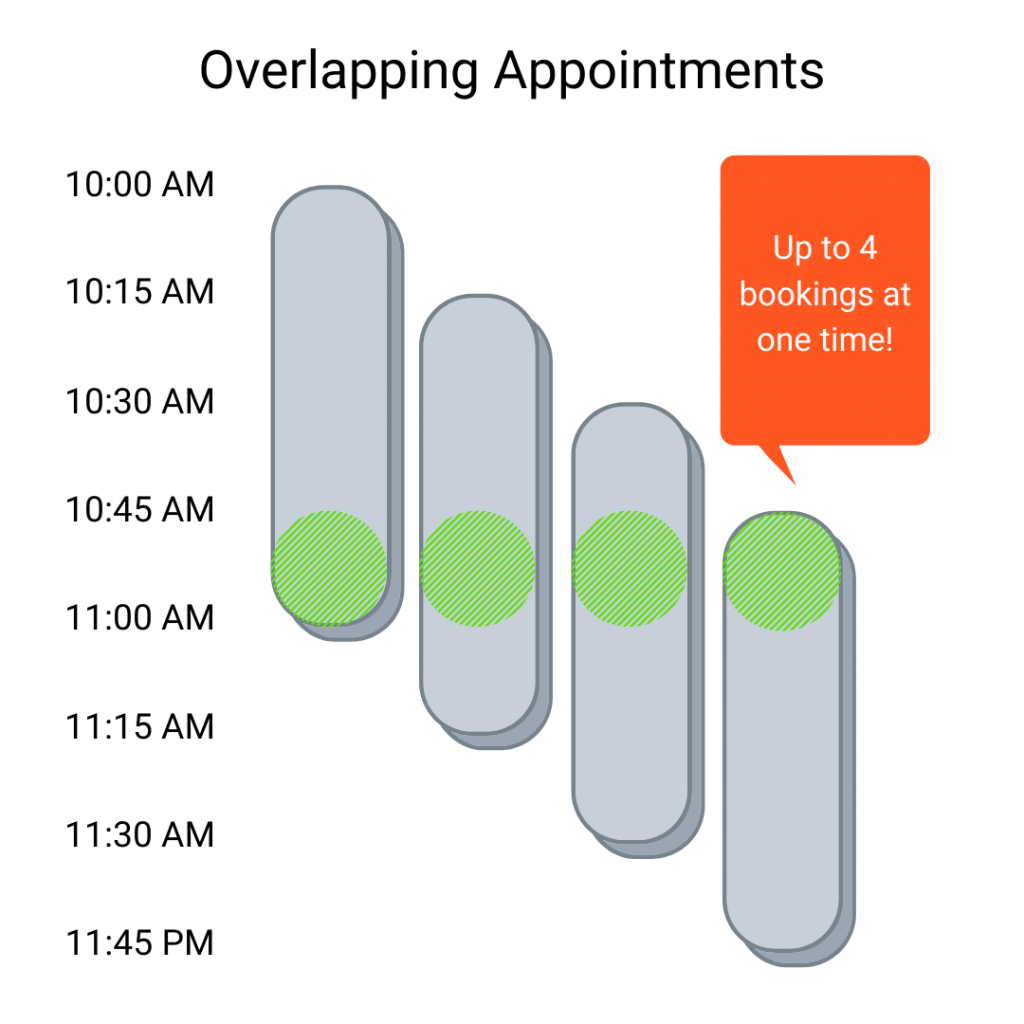 How to Set Up Overlapped Bookings in Appointment Types
To begin using this feature simply go to the Appointment Type you'd like to update > Go to the Basics tab > Fill in the Capacity field.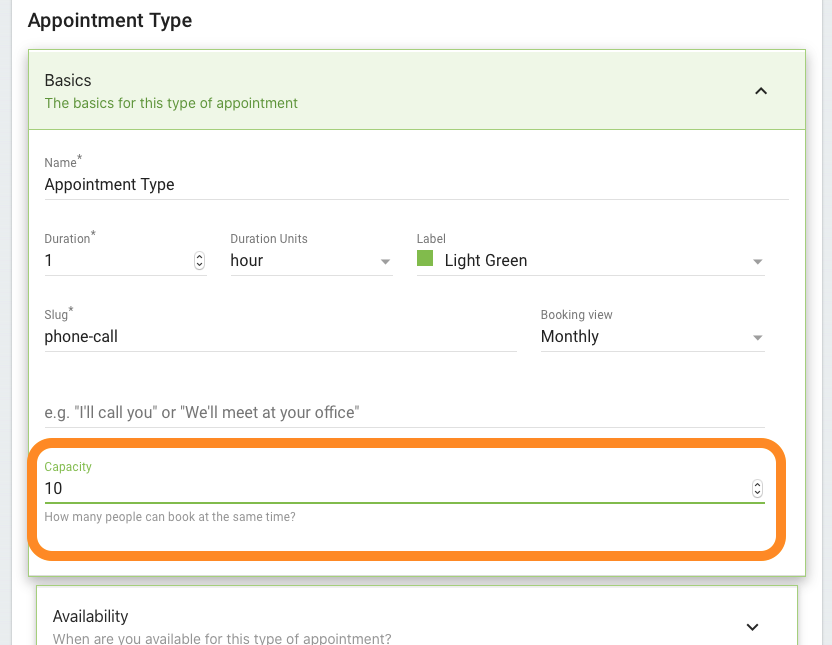 The Capacity field will set the max amount of bookings that can overlap.
If you need help updating your plugin version or setting up your Appointment Types, feel free to send us a message at support@simplyscheduleappointments.com
---