Introductions
Project Panorama is a visual project management platform built for WordPress. With this plugin, you're able to provide your clients a beautifully branded project portal so that they can keep track of your custom task lists, share documents, and open discussions around the work you're doing.
SSA will help your clients book appointments to discuss the project right within the Panorama portal!
What You Need First
Any paid version of Project Panorama
Any edition of Simply Schedule Appointments, paid or free!
Go ahead and get your first Appointment Type setup within SSA using the Setup Wizard. Feel free to visit our Getting Started guide to learn more about how we set up the booking calendars.
Download Simply Schedule Appointments
You can also easily download the SSA plugin by going to Project > Add-ons. Simply Schedule Appointments is in the list of plugins, find it and choose Download Now.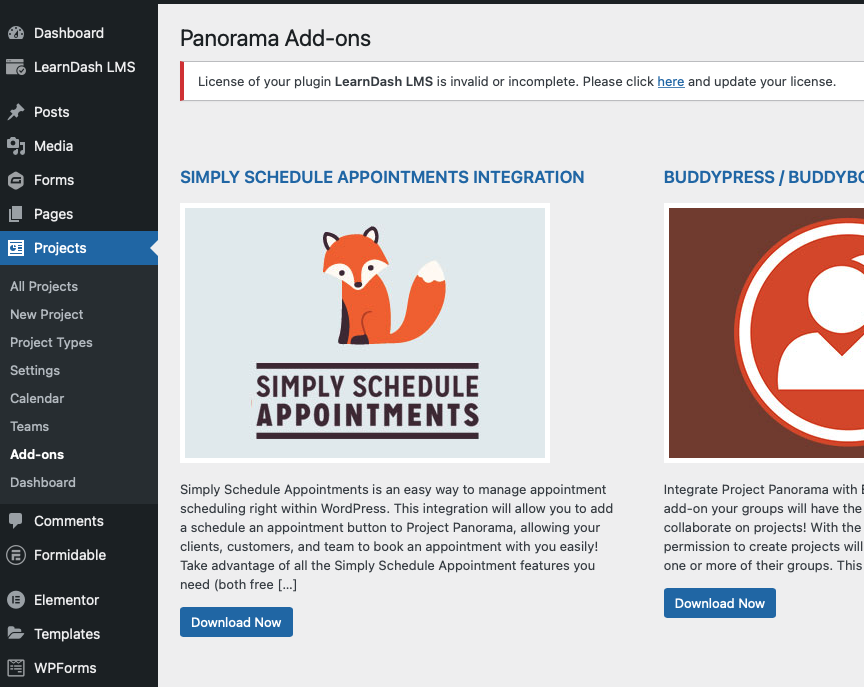 ---
Project Panorama + SSA Demo Page
We've put together a demo page for a web design agency, they use Project Panorama to keep their clients in the loop as they create their new website.
They use SSA to let their clients book time slots with them for special milestones.
---
Enabling the SSA + Project Panorama Integration
To allow clients to book appointments with you from the project portal you'll need to enable the Simply Schedule Appointments add-on in the Panorama settings.
From the WordPress dashboard, go to Projects > Settings > Add-ons > turn on Allow Appointment Scheduling.
After turning on the Appointment Scheduling setting, your clients will see a Schedule Appointment option at the top-right corner of the Project Panorama portal.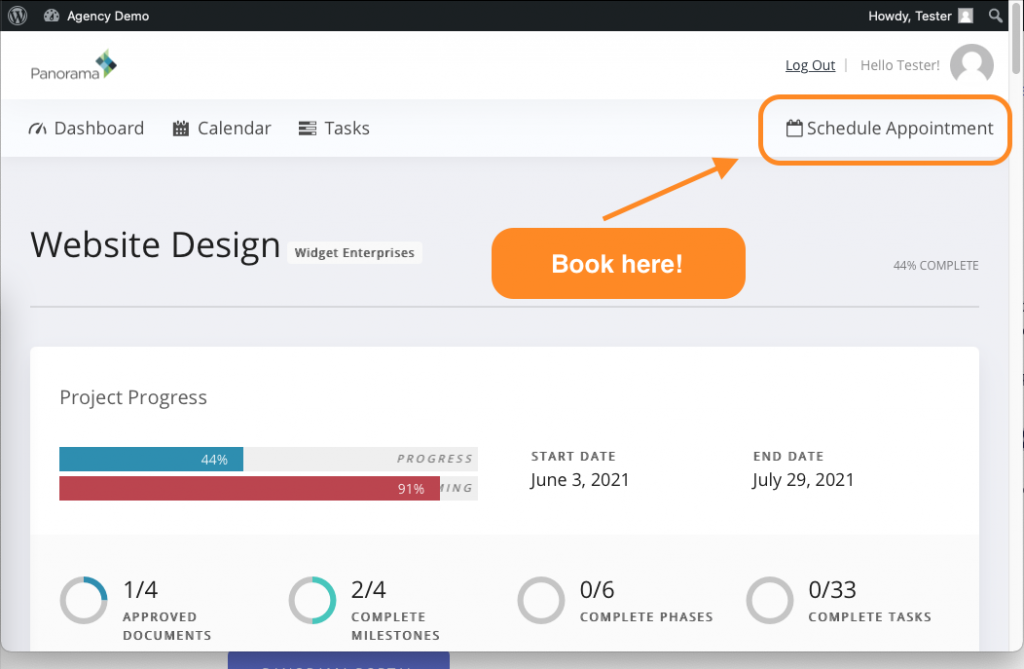 The Schedule Appointment button will open up a lightbox that lists out all of the Appointment Types you created in the SSA back-end.
---
Managing Appointments as the Admin
Admins will be able to see their clients appointments by going to WordPress Dashboard > Appointments.
Learn more about Managing Appointments in our Help Center.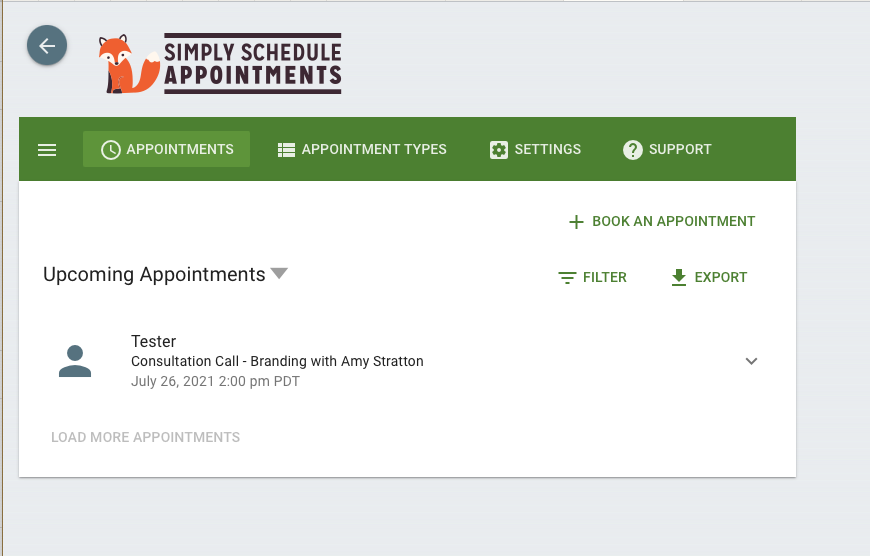 ---
Simply Schedule Appointments and Resources
After the basic configuration of this integration, there's a lot of features that you can dive into.
SSA offers:
For a complete overview of all of our features visit our Business Edition guide.
---
Project Panorama Setup and Resources
If you need help setting up Project Panorama projects here are some helpful links:
---
---
Related Guides
---