If you need help getting Stripe or PayPal payments set up, please see our articles on setting up Stripe or setting up PayPal. For information on adding payments to appointment types, see our article on payments for appointment types. For information on the booking process with payments, see our article on booking appointments with payments.
Appointment details
To view the payment details for a booked appointment, click an appointment to option the appointment options, then click the View appointment details link.
Payment Information
For appointments where a payment was received, you'll see the Payment Information section at the bottom of the screen with all the details of the payment and the payment status.
Successful Payment
Failed Payment

Pending Appointments
If a customer fails to complete the booking process, their appointment time is held for 20 minutes and you'll find the appointment listed under Pending Appointments.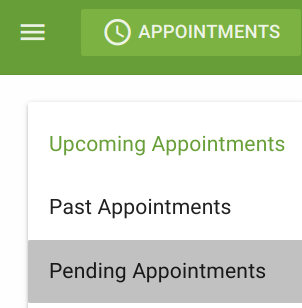 If you click through to view the appointment details, you'll see the payment status listed as pending_payment.

---