Adding Payments to Appointment Types
Adding Payments to Appointment Types
With Stripe enabled and your API keys from Stripe saved, you can now edit any of your appointment types. You'll see a new section called Payments: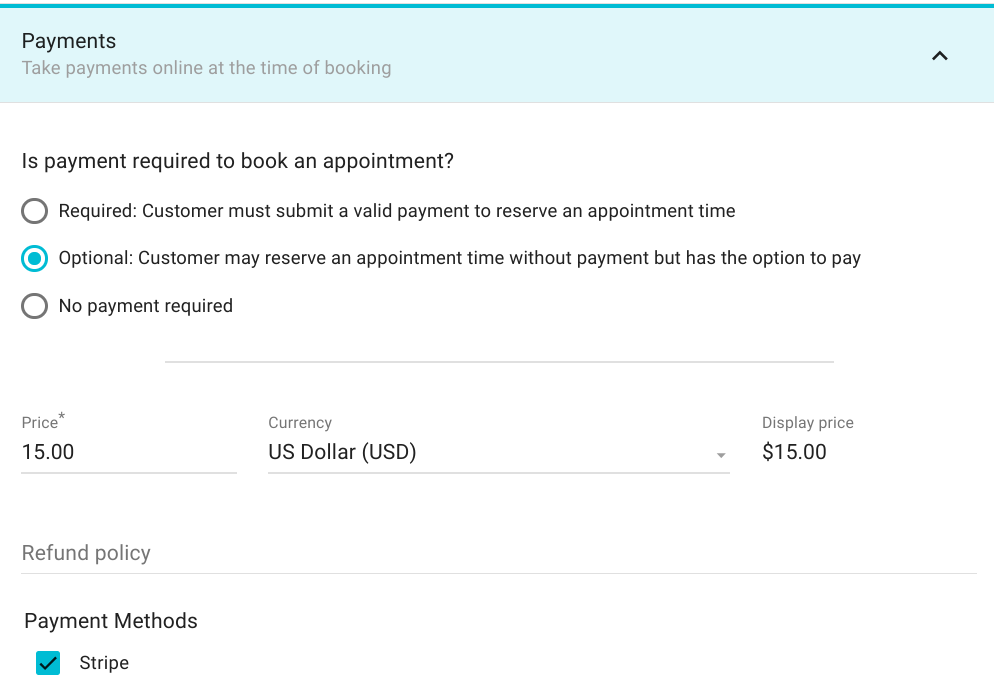 In the first section, you can decide whether you'll require payment at the time of booking. If you mark the payment as required, then customers will have to provide a valid payment in order to book their appointment. For optional payments, customers can elect to pay later (likely in person at the time of the appointment) and will be able to book the appointment without paying.

Then you can set the price of the appointment, the currency if it's different from the default currency you set in the Payments settings.

And lastly, you can enter a refund policy.
Save the appointment type, and that's all there is to getting set up to accept payments while booking appointments.  Next, let's look at Booking Appointments with Payments.