Pro and Business Edition users can optionally enable SMS reminders and notifications. Simply Schedule Appointments uses the Twilio API for handling those. Here are the steps to get that up and running:
Enable SMS
The first thing you'll want to do is enable the SMS feature. Head to Settings > Notifications and click the toggle in the SMS settings box to turn this feature on.

Set up your Twilio account and phone number
Next up, you'll need an account at Twilio. Head over to their site and click the Sign Up button. (If you've already got an account, skip this and just log in).
Wondering what Twilio is or why you need it? Twilio is a service that lets you send SMS messages (at a very low price per message). This means you're 100% in control of your customers' data & privacy. Your SMS reminders won't pass through our servers and you can keep your site independent.
Setting up a Twilio account should be pretty simple and straightforward. You'll want to be sure to purchase a phone number from Twilio, under All Products and Services > Phone Numbers. This is the number you'll use to send SMS reminders to yourself or your customers.
You'll need three bits of info from your Twilio account, all of which should be visible on your Twilio Dashboard: your Account SID, your Auth Token, and your Twilio phone number.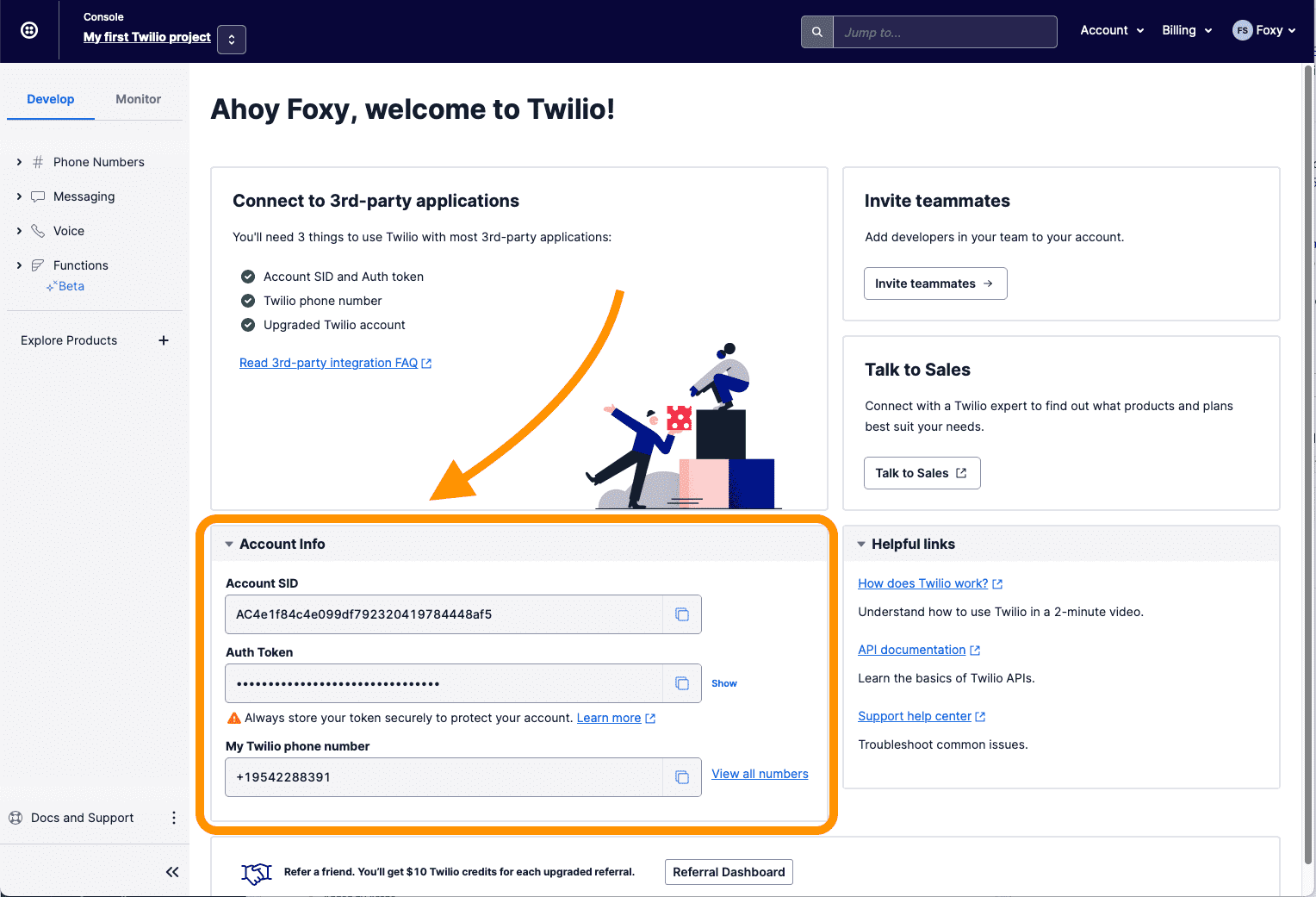 Add Twilio settings to Simply Schedule Appointments
In Simply Schedule Appointments, head to Settings > Notifications > SMS and enter this information in the fields provided.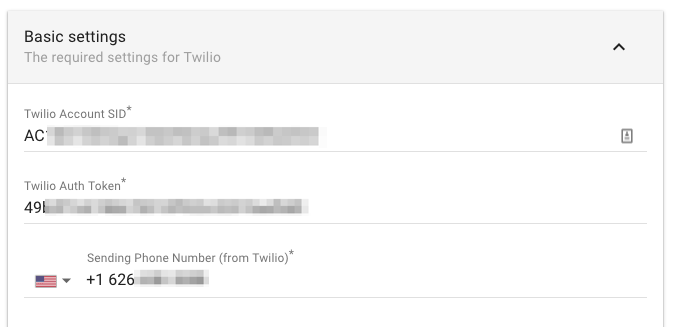 Send a test message
To confirm that your Twilio account information is correct, you can send yourself a test message. Just open the section of the Twilio settings titled Send a test message, type in your phone number, and click Send.

Note: If your Twilio account is still in trial mode, you'll only be able to send texts to numbers that you've verified in your Twilio account.
Add an admin phone number
If you'd like to send yourself text reminders and notifications about appointments, you'll need to enter an admin phone number. Head to Settings > General to enter your own phone number.

Ask your customers for a phone number
To send SMS notifications, reminders, and followups to your customers, you'll need to be sure to ask them for a phone number when they're booking appointments. Edit your appointment types, and in the Customer Information section, be sure to add a field with the type Phone number.
Note: We're automatically checking for phone number fields and upgrading those from single line text fields to phone number fields where we can. So you might find that some of your appointment types already have phone number type fields.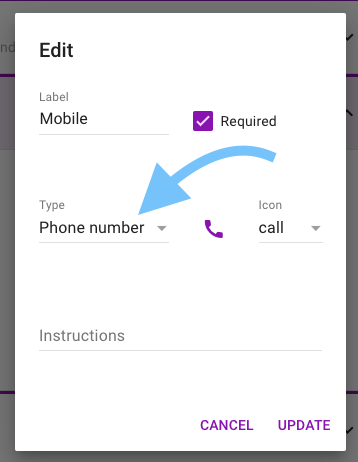 This will display a special phone number field on the booking form to ensure that the phone number is collected in the correct format and with any necessary country code prepended.
Remember, you can bulk edit your appointment types to make things faster.
Set up one or more notifications
Now you just have to set up your notifications. In Simply Schedule Appointments, head to Settings > Notifications and add a new notification. Select SMS as the type and select which phone numbers the notification should be sent to.
Then set your trigger for when the notification will be sent. You might want to send yourself a text message whenever anyone books an appointment. Or you might want to send a reminder to yourself and to your customer a few hours before the appointment.
Keep in mind there are some restrictions around WP Cron. We've got more details about that in our article on Notifications and WordPress Cron. You'll want to read up on that and possibly set up a robot to ensure your notifications and reminders are sent on schedule.
Set your message and save your notification.
Booking appointments
When your customer books an appointment, if there's an SMS notification tied to their selected appointment type, they'll see a checkbox under the phone number field they'll need to check to opt in to receiving text message reminders.

---