If you need help getting payments set up, please see our documentation on Setting up Stripe or Setting up PayPal. If you want to set up your appointment type to take payments, see our documentation on setting up payments.
Visible price for appointment types with payments
When a customer books an appointment with a payment, they'll see the price on every screen of the booking process.
Enter payment details while booking
After selecting a date and time for the appointment, your customer will be asked to pay to complete the booking. If you've selected an optional payment, your customer will also have the option to Pay Later.  If the customer chooses to pay later, then the button at the bottom will change from Confirm and pay to Book this appointment.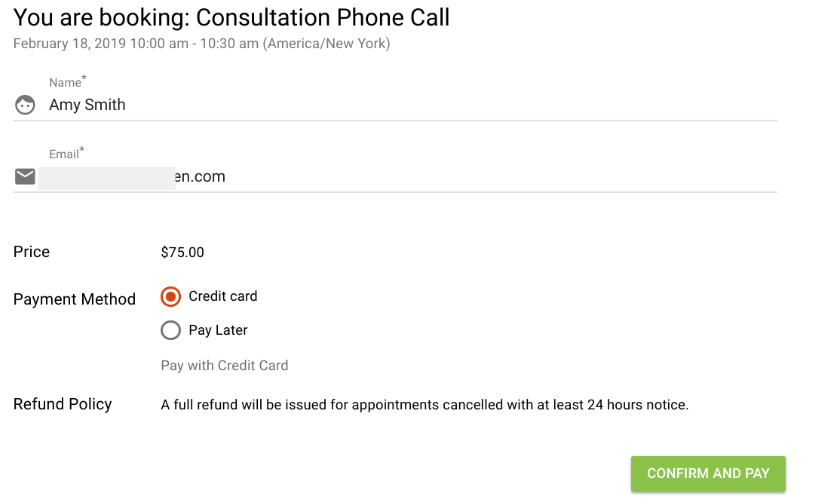 Stripe payments – enter credit card information
If the customer chooses to confirm and pay now, they'll be taken to the screen to enter their credit card info. If the payment fails for any reason, the customer can edit the credit card information they entered or can try a different credit card.
Successful payments will display a green check mark, and will then take the customer to the confirmation screen.
Now let's look at Viewing Payments for Booked Appointments.
---