Introduction
If you'd like to add some custom styles to the appointment booking form, you have three different options.
Easily change colors, font, and padding from the Styles settings
Tweak the buttons, time slot formatting and icons using CSS directly in the Styles settings
Or, control every detail by creating your own CSS file in your theme
---
Style Settings
Easily change colors, font, and padding directly from the plugin Style Settings.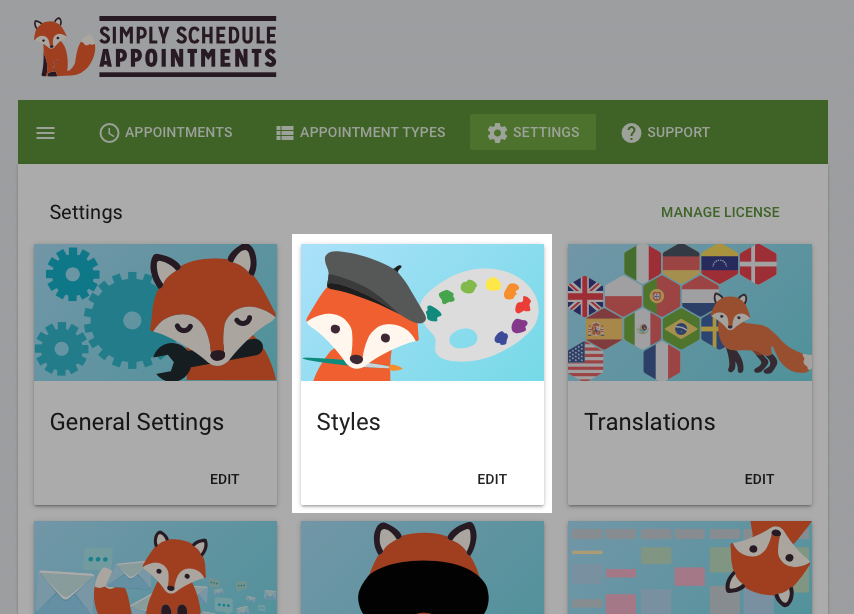 Accent color
This accent color shows up on links, buttons, and form fields in your Booking Calendar. The default accent color sets to spring green.
Background color
This setting changes the background of the entire Booking Calendar. The default background color sets to transparent so that it can blend in with your theme.
Font family
You can choose between Google Fonts or System Fonts. The default font family is set to Google's Roboto typeface.
Padding
This is the space around the Booking Calendar. You can use any valid CSS measurement: %, em, px, vw, rem, etc. The default padding is set to 1rem.
Contrast mode
This changes the default font color from black to white. Use this if you have a dark background.
---
CSS Snippets in the Style Settings
Tweak buttons, headers, and time slot formatting using a bit of custom CSS within the Style Settings.
We've started a collection of CSS snippets to help with customizations so you can just copy/paste!
You'll find the area for entering custom CSS tucked away at the bottom of the Style Settings:
---
Code Wizards: Add Your Own Stylesheet
Finally, if you want to have control over every last detail, you can drop a CSS file into your theme or child theme. We've got all the details for adding your custom styles in our developer documentation.
---
---
Related Guides
---