How does the idea of earning over $30,000 in additional income with as little as $200 sound? Or making $75-$200 for every appointment you have? Starting a mobile notary business can assure you just that.
Moreover, not only is becoming a mobile notary profitable, but it's also easy.
In this guide, I'll tell you everything you need to know about becoming a mobile notary—what a mobile notary business is, the requirements you need to meet, and how to start a mobile notary business.
---
How to Start a Mobile Notary Business? Checklist Overview
Here's an at-a-glance checklist of how to become a mobile notary:
Make sure you meet all your state's requirements.
Take a training course from a state-approved vendor
Complete your states notary application form
Passed the state-administered exam
Complete a background check
Wait for your commission certificate from your state in the mail
Purchase a surety bond
File your bond and oath of office with your local county clerk
Buy your notary journal and notary stamp from a designated vendor.
Get E&O assurance (This is optional but highly recommended)
The good news is the process is pretty straightforward. You have to download and complete the application from the Secretary of State website, fill it and get it notarized. Then you'll have to send your application with a surety bond and the application fee.
The Secretary of State will then do a background check. If you pass, you'll receive your notary commission in the mail, following which you can purchase supplies like the notary seal and journal.
Other states will have you complete a training course, pass an exam, undergo a background check, and have fingerprints taken before you get your commission.
Beyond these (and the willingness to work hard and stay dedicated, of course!), there are still several other things you should consider.
---
What Does a Mobile Notary Business Mean?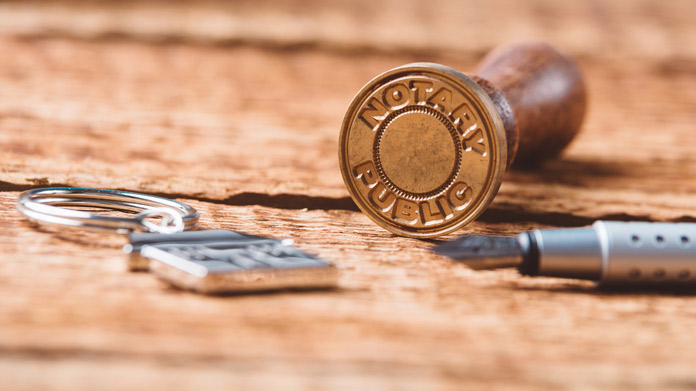 As a mobile notary, also known as a notary public, you have to travel to a signer's home or office to notarize a specific document or a set of documents.
Some examples of notarized documents are
Legal documents like a Wills or Trusts
Home loan documents or car titles
Transfer of property ownership
Declarations of guardianship and adoptions papers
Name changes
Business paperwork such as employment forms, contracts, or partnerships
What does a notary public do?
A notary public's job is to verify the signer's identity, witness the signer sign the document that needs to be notarized, and then sign and stamp the document.
This may sound very simple, but it's actually important work.
As a notary, you can be called to court if a document notarized by you is in question. It's why the work of a notary shouldn't be taken lightly—ever.
How much money does a notary public make?
You earn money by charging a fee for the notarial acts up to the limit allowed by your state's law. The initial salary can feel limiting as you can only charge about $.50 to $15 for a signature. But if you get some additional training after your notarial certificate, you'll become a notary signing agent, someone who can charge over $100 for a single loan signing.
Fun Fact: Notary signing agents are notaries, but all notaries are NOT notary signing agents. Read that again.
A notary signing agent title and credential allow you to facilitate mortgage documents for the lending industry. Even though the entire process of notarizing a document is the exact same, notary signing agents still get paid more than regular notaries as many consider the former to be of "higher use" because of their deeper knowledge about a mortgage.
---
What Are the Requirements for Becoming a Mobile Notary?
There are some basic commonalities between individual state requirements. Some of this include that you:
Are at least 18 years old
Reside in the state you're applying to
Can read and write in the English language
Haven't committed any felony or had convictions in areas related to notary service
Haven't been revoked by a notary commission in the past
The requirements for becoming a mobile notary varies from one state to another. The best way to find the right requirements is to simply let Google do the job for you.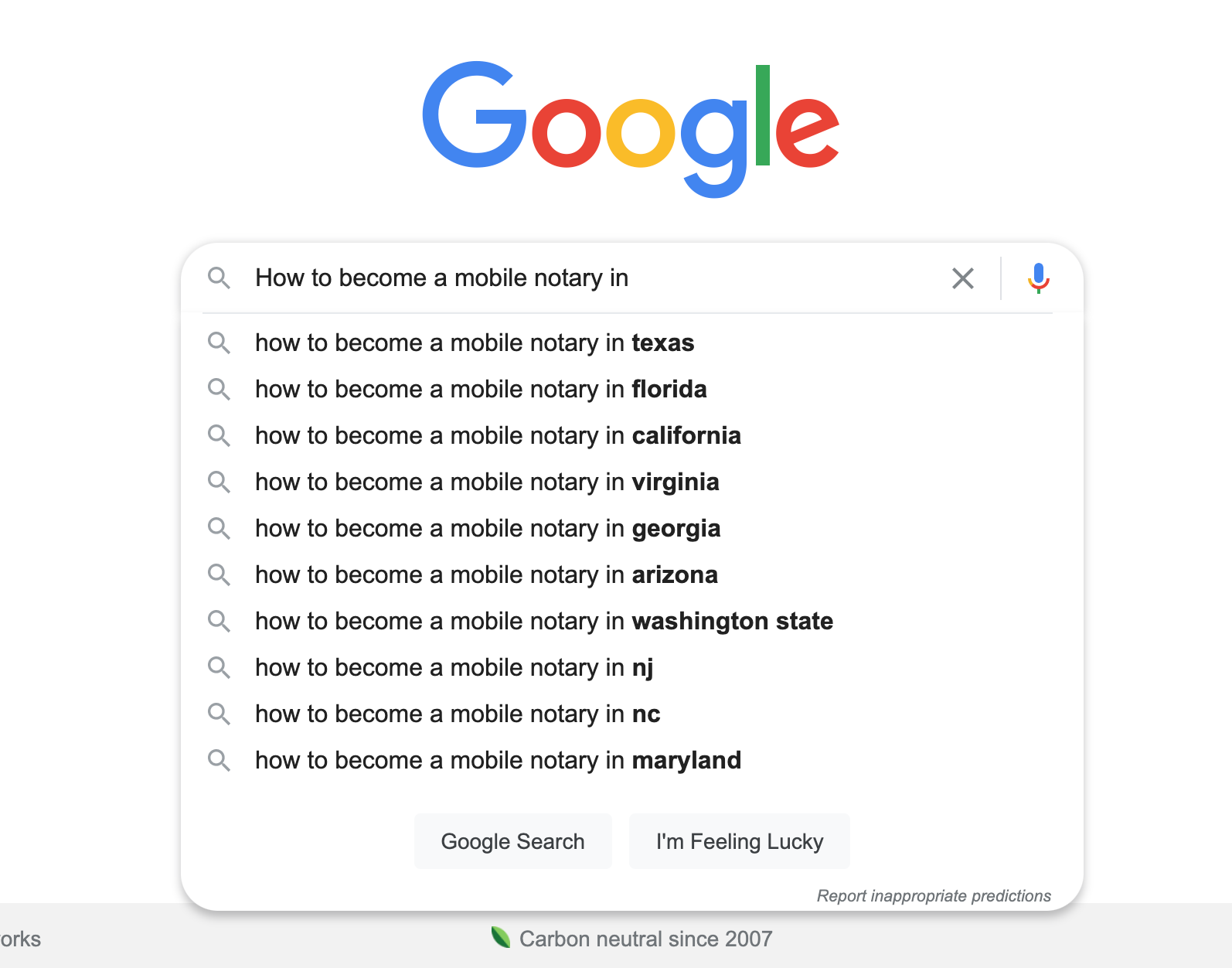 ---
7 Steps to Start a Mobile Notary Business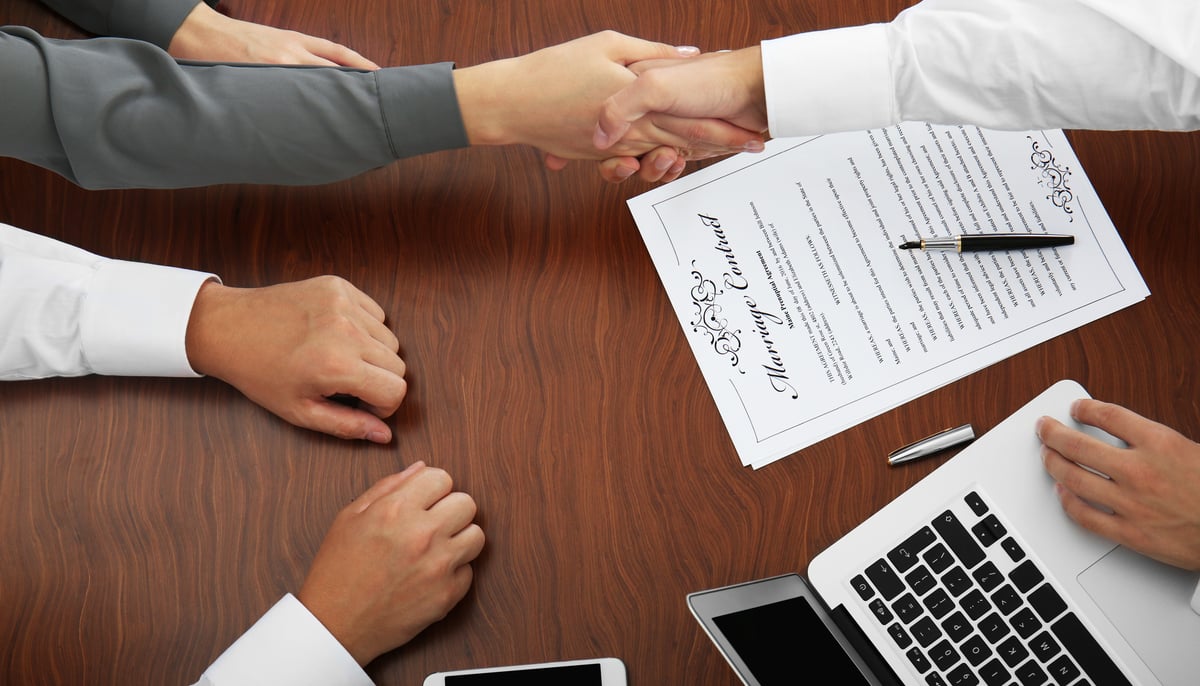 Finally, to the fun part! Read on as I discuss how to start a mobile notary business in seven easy steps.
Note: The first step is to actually be a notary. So make sure you have your commission certificate from your state before you think about launching a business.
---
Step 1: Create a Business Plan
Having a business plan is crucial for every business's success, and your mobile notary business is no different.
It'll help you map out the specifics of your business, discover any unknowns, and give you a clear vision of how to achieve what you want to achieve. Think of it as a set of carefully thought-out guidelines to help you stay on track.
Here's a list of a few considerations to keep in mind:
#1 What Are Your Start-up and Ongoing Costs?
Training and licensure fees range between $90-$225, depending on the state you reside and its requirements. On the other hand, bonds average $125 and generally last for four years.
I also recommend including the cost of website development and maintenance, fuel, marketing materials, insurance, payroll and taxes, and other similar expenses in your initial budget.
#2 Who Is Your Target Audience or Target Market?
There are different types of documents that require a notary, sometimes specializing or advertising a specific service helps position yourself as the perfect notary for their needs.
#3 How Much Do You Wish to Charge Your Customers?
How much you charge depends on the type of document you're signing and who your client is. Typically, you can charge $5-$10—or if you're a loan signing agent, $75-$200 per appointment.
#4 Have You Chosen a Name for Your Mobile Notary Business?
You probably already have a name in mind if you're wondering how to start a mobile notary business, which is great since choosing the right name for your mobile notary is an important and challenging task.
You must put in the necessary time and come up with a suitable name for your business. If you operate a sole proprietorship, select a business name instead of operating under your own name.
Also, before you pick a name for your notary business, make sure you check:
Your state's business records
Social media platforms
Federal and state trademark records
Web domain availability
---
Step 2: Form a Legal Entity and Register for Taxes
Not many 'How to Start Mobile Notary Business' guides delve deep into the importance of forming a legal entity when it's the very thing that will protect you from being personally liable if your notary business gets sued. So whether it's sole proprietorship, partnership, limited liability company (LLC), or corporation, you should take the initiative to establish a legal entity.
Another necessity before opening your business is to register for various state and federal taxes.
You'll have to apply for an employer identification number or EIN. You'll have to apply for an employer identification number or EIN. Specific state taxes may apply to your business, so you'll need to do thorough research to know about your tax liabilities.
---
Step 3: Open a Business Bank Account and Get a Credit Card
Getting dedicated business banking and credit accounts is another necessity for personal asset protection. Moreover, having a credit card and other financings in your business's name gives you access to better interest rates, higher lines of credit and makes tax filing easier.
---
Step 4: Set up a Business Accounting System
Like every business owner, you should record your expenses and sources of income and maintain accurate and detailed accounts. It's the only way to understand how your business is performing. This will also simplify your annual tax filing considerably.
---
Step 5: Get the Necessary Permits and Licenses
Not acquiring the necessary permits and licenses will leave a wide, gaping hole in your pocket. You'll find yourself paying hefty fines, or worse, be forced to shut down your business.
Luckily, you can avoid these complications by taking a few extra measures.
You have to first figure out the state and local business licensing requirements. You can get more information by checking in with your town, city, or office. Alternatively, you may visit the U.S Small Business Associations directory of local business resources for more assistance.
Second, you'll require a Certificate of Occupancy (CO) since a notary public business is generally run out of an office. A CO confirms that all building codes, zoning laws, and government regulations have been met efficiently.
---
Step 6: Create a Business Website
Your business cannot thrive without an internet presence. Prospects are more likely to search the internet to find a mobile notary, which is why having a website is incredibly crucial.
Here are a few guidelines to keep in mind when creating your mobile notary business website:
#1 Have a Good Landing Page
Your landing page should be unique and well-designed to appeal to potential clients. Make sure to list all your certifications for credibility brownie points too!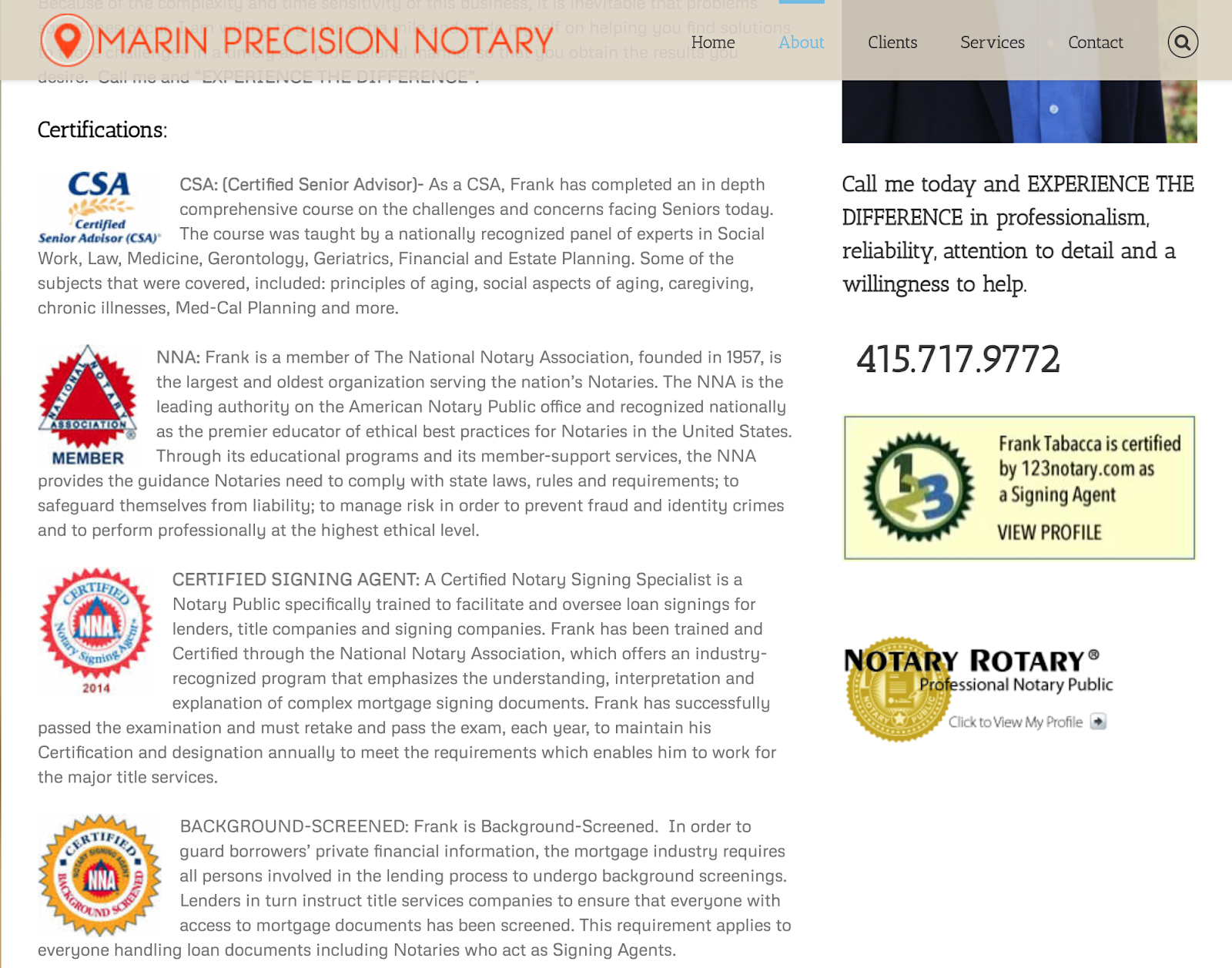 Plus, there are many customizable landing page templates on the internet, so getting inspiration wouldn't be a problem.
#2 Make Your Website User-Friendly and Easily Navigable
Your mobile notary business website should deliver an enhanced user experience, and the best way to ensure this is to make your website navigable.
You should add a 'Contact Me' page to make it easier for potential customers to contact you. This way, your customers will know where to look if they're interested in hiring you. Similarly, you should include an 'About' page to explain how the mobile notary process works and how they can hire you.
#3 Extend Your Website's Capabilities
If you have a WordPress website, these tools can extend your website's capabilities in a way that helps you save time and gain more customers. Below is a list of some of the best plugins for your notary business WordPress website: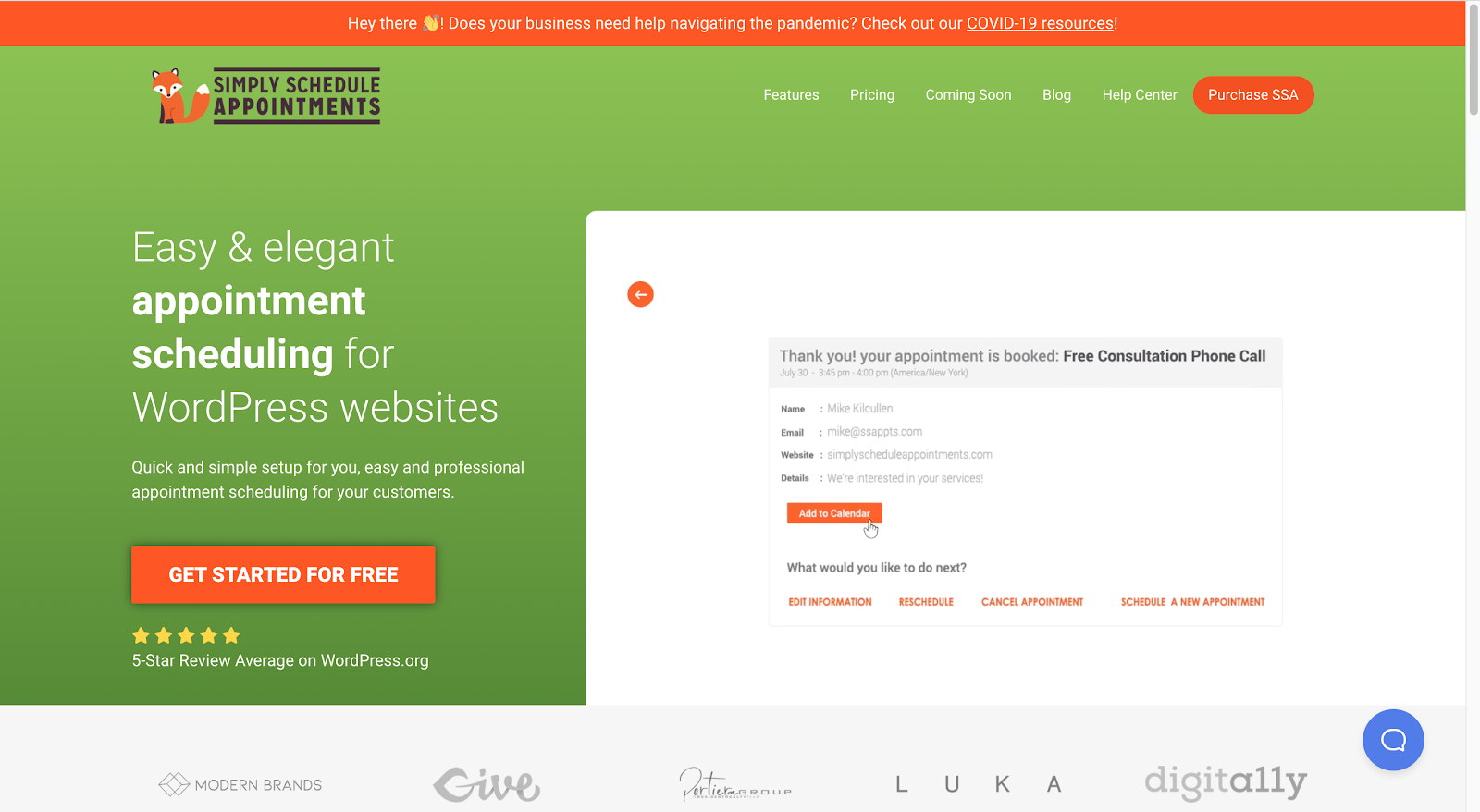 Simply Schedule Appointments. This plugin lets you create booking forms to set up appointments with potential clients, as well as accept payments through PayPal and Stripe integration. It can be great for delivering a professional and simple appointment scheduling experience to your prospects.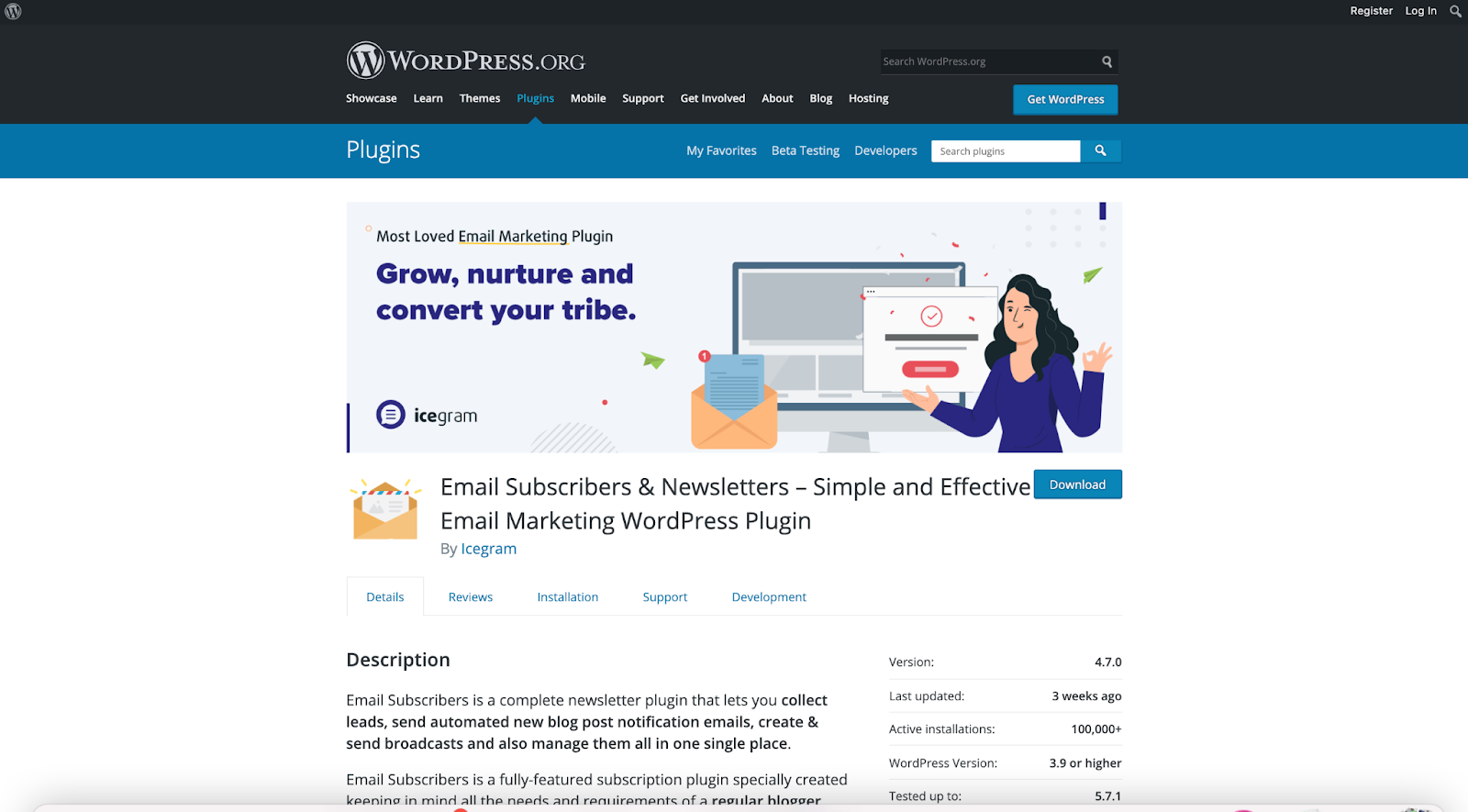 Email Subscribers & Newsletters. This plugin is a full-fledged solution that provides you everything you need to create and manage an email list and send newsletters. This way, you can create long-lasting relationships with your current and potential clients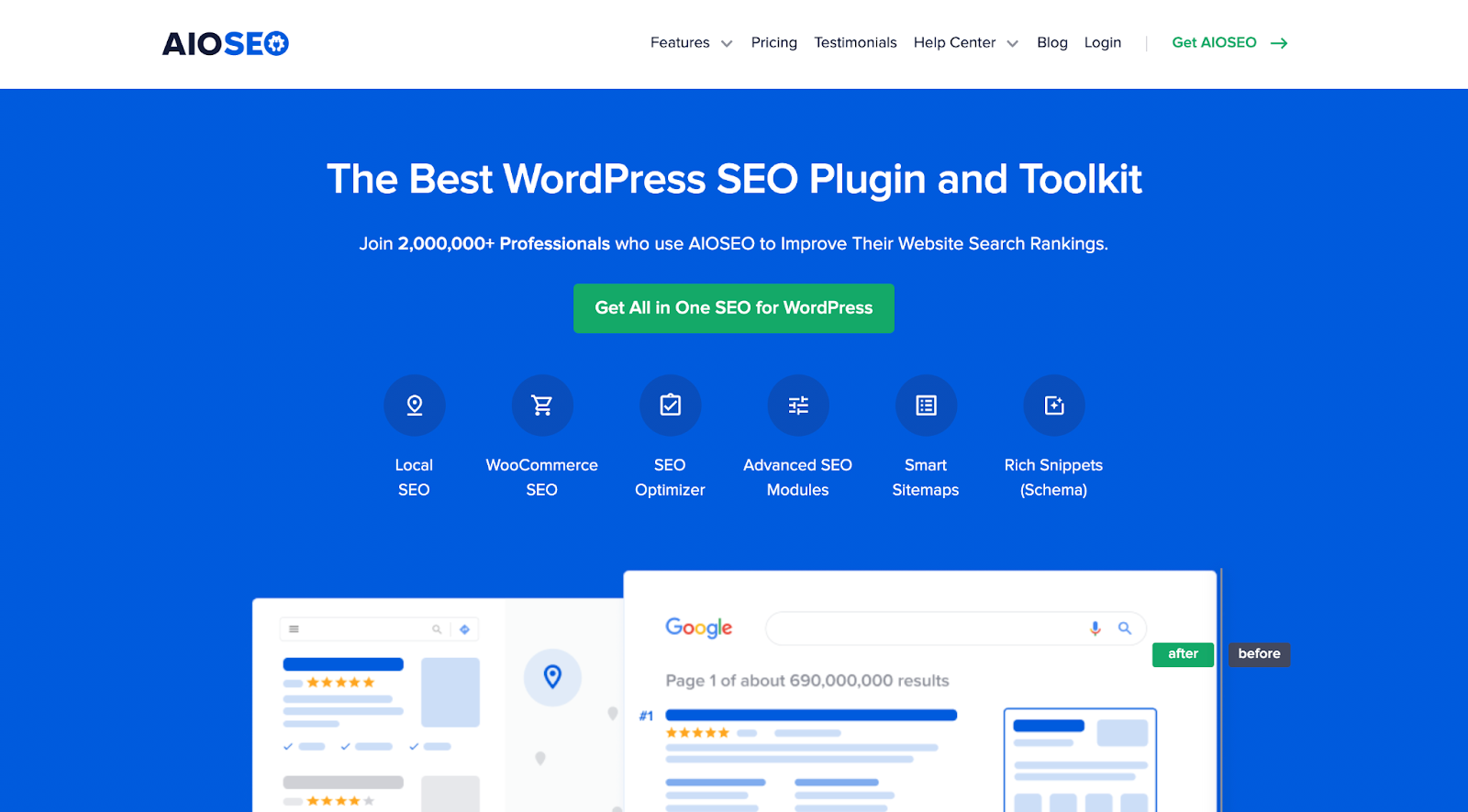 All in One SEO (AIOSEO). This plugin is a comprehensive SEO toolkit that lets you select the best SEO settings for your business to rank higher in the SERPs. It's honestly a great way to improve your organic traffic without having to learn complicated SEO jargon.
---
Step 7: Write an Effective Marketing Plan
You have to come up with innovative and creative ideas if you want to carve out a market for yourself in the business. Plus, writing a marketing plan that is packed with effective ideas and strategies will help you improve your business by boosting your chances and reputation.
So how do you do this right?
The first step is to prepare a captivating and compelling personal and company profile for your prospects. Also, try to present your past achievements in the mobile notary business in a way that makes the visitor go, "This is the person I want for the job!" Be sure to state your experience and qualifications as well.
Below, I've compiled a list of a few strategies to market your mobile notary business effectively:
Distribute letters of introduction about your business, along with a brochure, to companies, entrepreneurs, and start-ups. Basically, anyone that's a part of your target audience.
Print advertisements in newspapers, TV, and radio stations within your community.
Leverage social media and the internet in general to promote your business.
Get your business listed in local directories.
Engage in roadshows in targeted neighborhoods.
Figure out effective direct sales and marketing strategies to generate more awareness about your business. You can also consider hiring marketing executives and business development experts to help you formulate direct marketing plans for your business.
Take advantage of word of mouth publicity and referrals by contacting your previous customers for leads.
---
The Bottom Line
A mobile notary business can be a great side gig—provided you do it right. I hope this guide will help you iron out the details and launch a successful mobile notary business.
Are you in the process of starting a mobile notary business? What step are you one? Or, did we miss anything? Let us know 🙂
Try Simply Schedule Appointments
Love it or get a full refund within 30 days!