Introduction
After you purchase Simply Schedule Appointments, we automatically create an account for you. The SSA Account is a place where you'll be able to access your purchase history, zip files, and license numbers. And, you can generate a purchase invoice from here.
If this is your first time logging in, you'll need to follow the Lost Password link to reset your password.
---
Generating the Invoice from the Purchase History
You can generate an invoice by clicking on the SSA Purchase History link: Purchase History.
You will see the Purchase History table, which shows you information on your SSA purchases: Date of purchase, total paid, details link, invoice link, and license key link.
Under the Invoice column, click on the View Invoice link: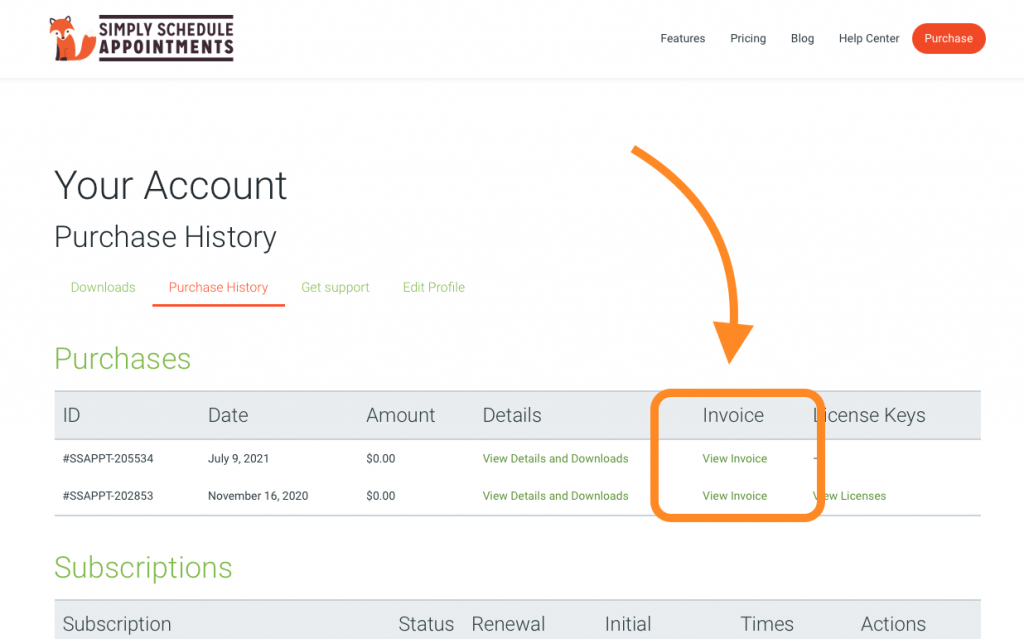 This will take you to view your invoice. Next, you'll need to click the Update button within the Invoice To box.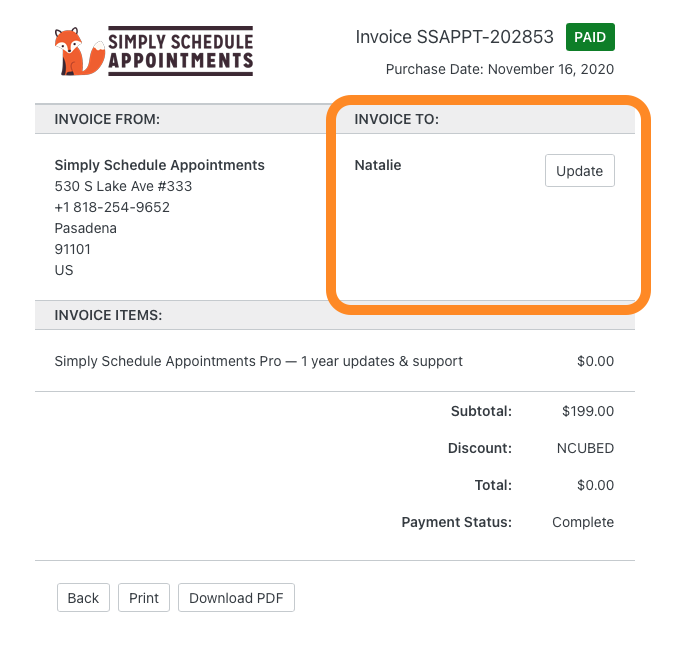 After this, you'll see a screen where the following fields can be filled:
Billing Name
Billing Address
Line 2
City
Zip / Postal code
Country
County / State
Tax/VAT Number
Custom Notes
When you're done filling in the fields, click on the Save Billing Details & Generate Invoice button. This should redirect you to the Invoice page, but now you should see your personal or business info listed in the Invoice To box.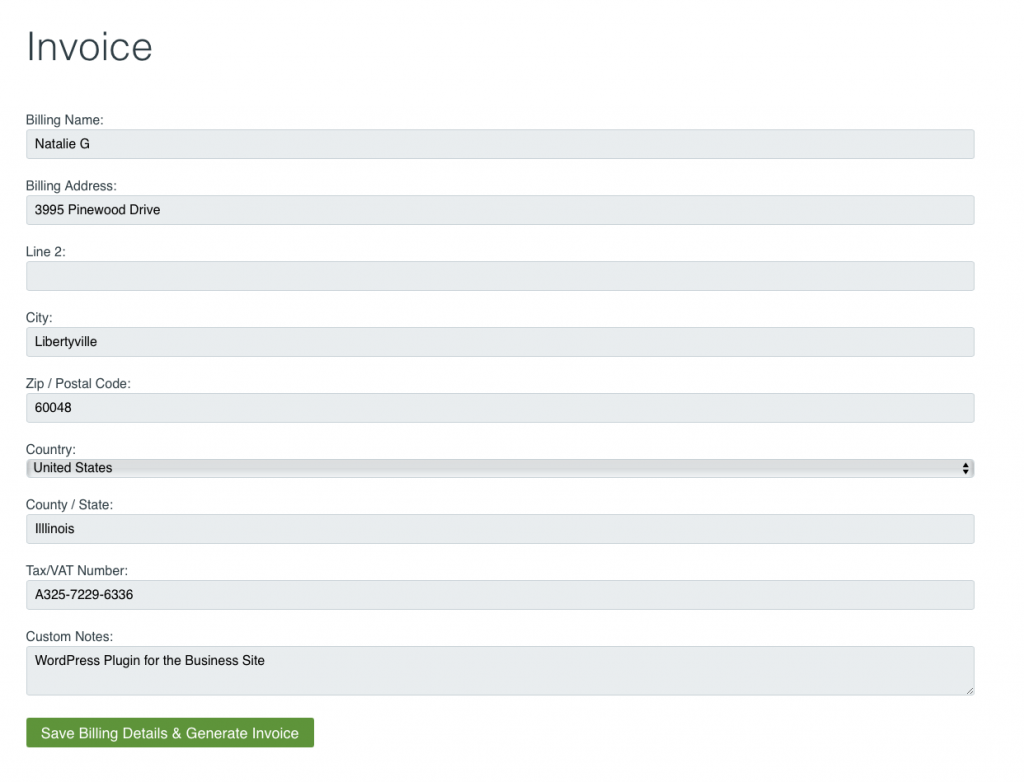 ---
Print or Save as a PDF
The webpage is printable – click print, and in most browsers, you should see an option to Save it as a PDF too.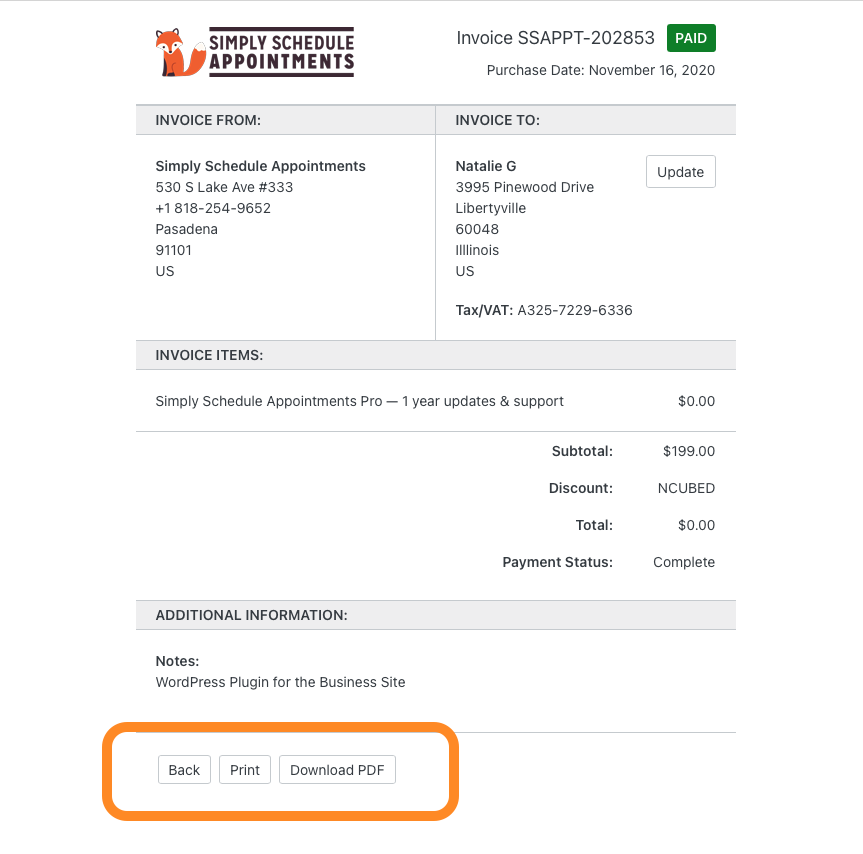 ---
---
Related Guides
---