Introduction
The Availability Detective is a fast, easy tool that helps you figure out why your appointments aren't appearing on your website as planned. It also lets our support team fix issues faster by checking for the most common problems first.
You can also manually troubleshoot the settings yourself using our Availability Troubleshooting guide.
---
What Availability Detective looks for
The Availability Detective can tell you if one of your simple appointment settings is causing missing appointments. The detective is still a work in progress, and we will continue to work on it to make it smarter.
But, in the meantime, it can detect whether one of the following settings is causing a conflict:
Notice Required

Advance

Availability Window

Per Day Limit
It also might be able to catch issues caused by:
Blackout Dates
Google Calendar
The Availability Detective is not yet compatible with the Team booking feature.
---
How to find the Availability Detective
You can find the Troubleshoot Availability button in the Book an Appointment screen or the Appointment Types tab.
From the Appointments Page
Click on the + Book an Appointment button and find the Troubleshoot Availability (Beta) button.
From the Appointment Types Page
While in Simply Schedule Appointments, go to Appointment Types and select an appointment you want to troubleshoot. Then, scroll down and look for the Availability button. At the bottom of that menu, click on the Troubleshoot Availability button.
When you click this, you will be asked to confirm that you want to leave without saving changes. Click Discard Changes to leave and go to the troubleshooter.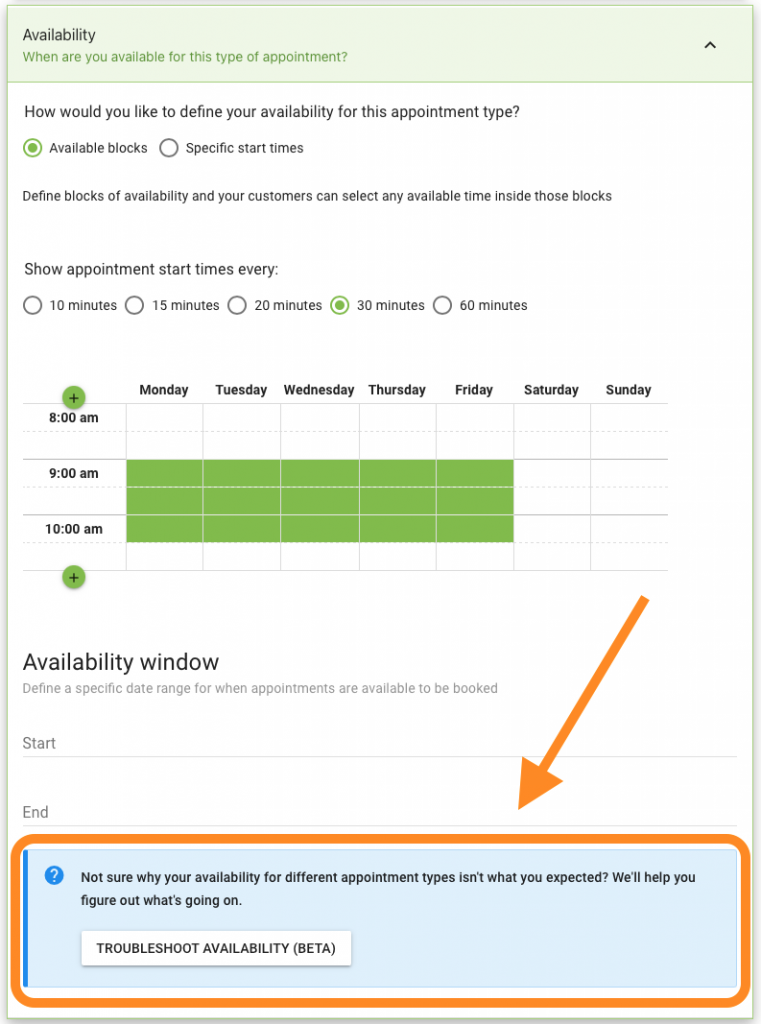 ---
How to use the Availability Detective
Choose an Appointment Type
Once you're in the troubleshooter, you need to tell it where to look for problems. To do this, choose the type of appointment to troubleshoot from the dropdown menu.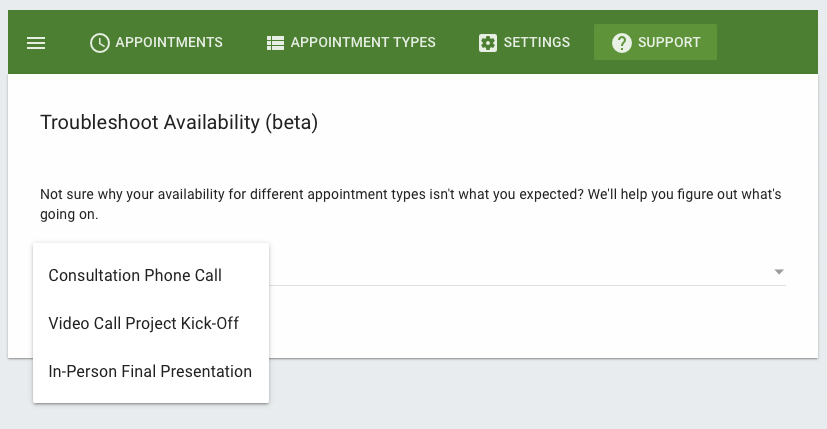 The next screen will show you the settings for that appointment type.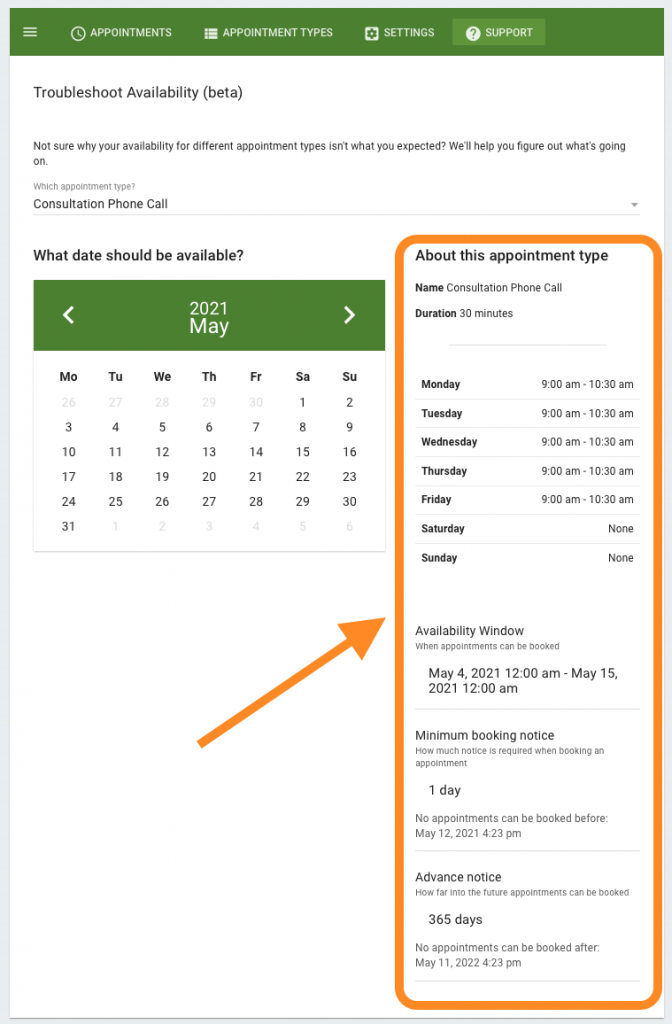 Pick a Date and Time
Choose the date you want to troubleshoot, and then pick the time. The Availability Detective will let you know what settings prevent that appointment time slot from showing up.
The troubleshooter will say the time slot is available if everything looks good.
Or, if the detective can't find the reason, it'll let you contact us directly.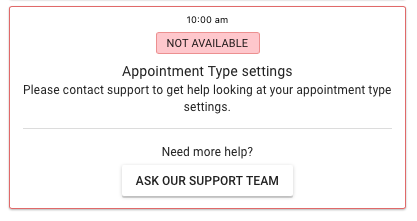 ---
---
Related Guides
---