Tutoring as a side hustle is about offering people knowledge and helping them master complicated concepts. It's also a great way to make money from the comfort of your home—or your office—on your own schedule.
But to make tutoring a profitable side business, you still need to set the right foundation and apply the right strategies just like any other business.
An average online educator can earn anywhere between $20 and $40 an hour, but it can go well into triple digits depending on their qualifications, experience, and goodwill. The main challenge here is to find regular clients, which is where this guide comes into the picture.
Read on as we cover the basics of starting a tutoring business online that help you earn extra money with low upfront costs and on a flexible schedule.
---
Is Online Tutoring a Good Side Hustle?
Yes, online tutoring is a good side hustle because you can start small and work as much as you're comfortable with. This gives you the opportunity to keep your full-time job as you begin tutoring and experimenting with your new side business.
Apart from choosing your hours, you also have the benefit of choosing your area of expertise and rates and working with students virtually from the comfort of your own home.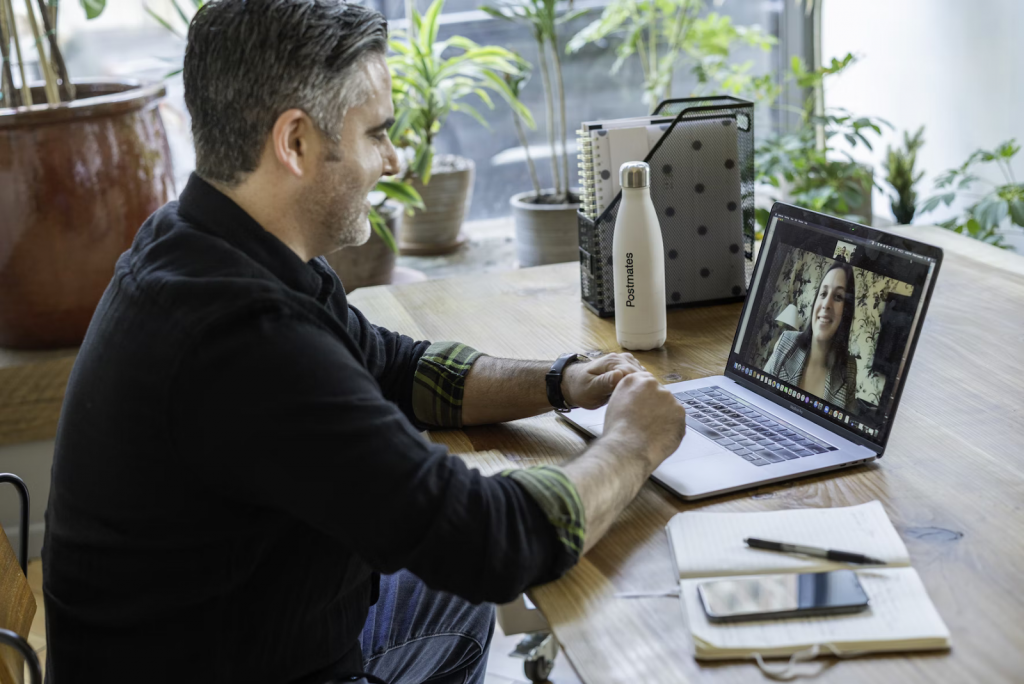 The private tutoring market is expected to grow by a whopping $7.37 billion by 2023 in the U.S. alone so there's a lot of potentials to earn. Higher education is becoming more expensive, and students and parents are turning to tutors to maximize their investment.
Having a sustainable and rewarding tutoring business in the long term is definitely a huge possibility. You may find that over time your clientele continues to grow and you have enough business opportunities to leave your old full-time job.
What's more, thanks to technology and online educational tools, online tutors and traditional tutors are now on the same level. Platforms like FaceTime or Skype allow you to interact and build relationships with your students as if they are in the same room as you.
---
6 Steps for How to Start a Tutoring Business Online
Below, we've created a step-by-step rundown that will guide you through the entire process of building a tutoring business and marketing it to attract more clients.
Create a business plan by identifying the right client for your business and assessing your subject matter knowledge
Do Your Market Research and Figure Out Your Unique Selling Proposition
Register Your Tutoring Business
Perfect Your Tutoring Setup and Tools
Set Your Tutoring Rates and Onboarding Process
Market Your Tutoring Side Hustle
---
1. Create a Business Plan
This is your research stage, where you'll identify the right client for your business, build your subject matter knowledge, and prepare a viable business plan to understand your business goals.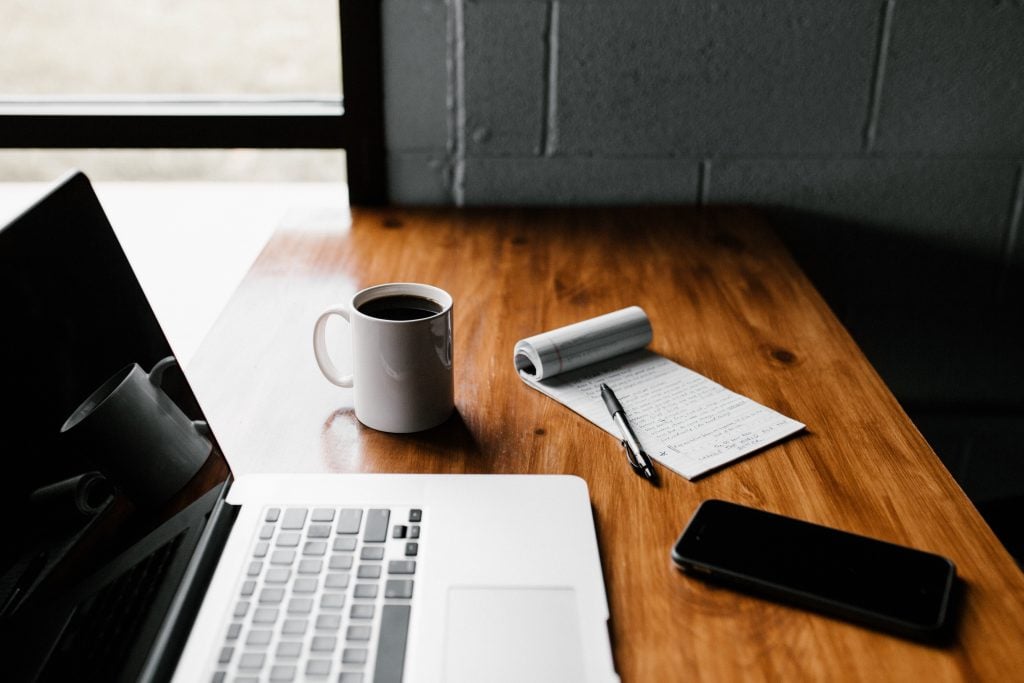 Identify Your Ideal Client
Decide who you want to tutor and in what subjects. Here are a few questions that can help you define your ideal client:
Which grades do you want to tutor? Teaching middle schoolers will be different from teaching college students.
Do you want to tutor for academic or professional tests? Many tutors offer specialized training for specific tests like SAT, LSAT, and so on.
Do you want to offer one-on-one tutoring or in a group? If you prefer group tutoring, you need to chalk out mini-class schedules to ensure everyone gets equal attention.
Do you want to tutor locally or online? Decide whether you want to only tutor local clients or are comfortable holding online video sessions.
Assess and Build Your Subject Knowledge
In the tutoring business, your expertise and ability to share it with your students is key. That's why the next step is to assess and build your knowledge in a given subject.
For starters, it's always best to find a niche to teach — focus on a small piece of subject matter that you're very knowledgeable in. You may feel like you're limiting yourself, but you're actually making yourself the perfect option for someone looking for tutoring in that specific topic.
Tutoring niches include:
Particular subjects, for example, STEM subjects like science, technology, engineering, and math
You can narrow your niche even further by focusing on a specific topic within a subject, for example, algebra in mathematics
Picking a particular age group, for example, working with elementary-age kids to improve their cursive vs helping adults write a college-level research paper
Studying for standardized tests like the SAT or LSAT
Next, take a practice test in your chosen field to evaluate your performance and identify the gaps in your knowledge. After learning your weaknesses, put yourself on a study schedule to build your subject matter knowledge and expertise. Be sure to stay current with the syllabus to make your skills as relevant as possible.
Learn How To Teach
Yes, you read that right, Learn how to Teach. Teaching is like any other skill, it will require that you take the time to learn how to do it and practice it.
To some, it will come more naturally, and if you're already a teacher then you may skip this part.
Here are some points to consider when assessing your teaching abilities:
Have you ever figured out a student's learning pattern? Some people do well with diagrams, some with listening, and some with hands-on experience. Your job is to find what resonates so that you can avoid frustration and make the most use of your tutoring time.
Have you viewed the material from different perspectives? Each person lives with a unique story in their head, and the way they view a piece of material might be completely opposite from what you see. Try your best to ask questions and view the world in others' shoes sometimes. Visiting topics from new angles may also teach you something along the way too.
Can you explain a topic in the simplest way possible? Avoid jargon or at least figure out a way to build your way up to complex definitions. You may need to record yourself giving a lesson to see how you can improve.
You can also consider taking an online tutoring course, or seeing if your local community college offers a tutoring course. It seems ironic, but you could also hire yourself a tutor on "how to tutor", nothing better than getting advice from someone with direct experience.
Make Your Business Plan
A business plan is a description of your tutoring business and business strategy. It's your vision of how to organize your business, run it, and make it profitable.
When you first start out, make sure not to get too carried away with making this too detailed. After all, circumstances change and you may find that your approach to tutoring changes over the next couple of months and years.
Some questions to consider while putting together your tutoring business plan:
What value do you want to bring to your students? What would make them want to choose you?
Who are your competitors? Who are their clients and how do they compare to the type of people who will choose you instead?
What are your goals? What's a realistic timeframe for them? And, what would you need to do to reach them?
---
2. Do Your Market Research and Figure Out Your Unique Selling Proposition
To become a successful tutor, you need to understand what makes your audience tick and analyze your competition to define your Unique Selling Proposition (USP). This may sound like market speak, but it really isn't. Instead, it's the differentiating factor for your business that will make your tutoring business stand out from your competition.
Find Out Which Factors Your Customers Value the Most
Below, we've compiled a list of a few things that matter most to parents and students when hiring a tutor.
Professional and Personalized Tutoring: Parents and students don't only want a subject expert—they're also looking for someone who can communicate and connect in the classroom and create thoughtful lesson plans based on the student's abilities.
Personalized attention is incredibly crucial here. Many students require additional attention to develop subject understanding, and since they cannot get that in classroom teaching, parents seek supplementary education. When you offer personalized attention, parents will expect you to prepare personalized lesson plans and teaching methods that can actively help their kids.
Regular Communication and Feedback: Parents and students appreciate regular feedback to get a sense of the direction in which they're going and how much they're progressing.
They want you to stay in constant touch, letting them know if something can be improved to get better results. The good news is both the parents and students are happy to work with you to make it happen, too.
Easy and Convenient Scheduling: You need to ensure a fast and easy online scheduling process to reduce the chances of clients dropping out mid-booking. Since parents and students both would need to schedule time with you, you want to make session scheduling as easy as possible.
Wondering how you can ensure easy scheduling? We'll discuss this in more detail in the next step.
Prompt and Efficient Support: Clients appreciate tutors who are ready to support them for anything at any (acceptable) time of the day, whether it's concerning a lost payment receipt or session scheduling. The faster you can solve their problems, the more brownie points you earn, which can lead to more word-of-mouth publicity and referrals.
Study Your Competitors to Define Your USP
Your unique selling proposition or USP is a differentiating factor for your business that makes you stand out from the competition. This can be anything ranging from business offerings to service pricing to teaching style, anything that tells your clients you do something different—better—from your competitors.
To define your USP, figure out what your competitors are already offering and then understand your unique expertise. A few examples of tutoring business USPs are "Making learning fun," "Personalized attention to cater to special learning needs," and "Fast-tracking results for higher achievers."
Once you know all these things, you can work on developing your sales pitch, finalize your pricing model, and determine your offerings in a way that appeals most to your customers. It'll also enhance the value of your offer, ensuring you don't undersell your tutoring services.
---
3. Register Your Tutoring Business
Before registering your tutoring business, you'll have to choose between different business models. Once that's done, you can pick a business name and make your business official.
Select a Tutoring Business Model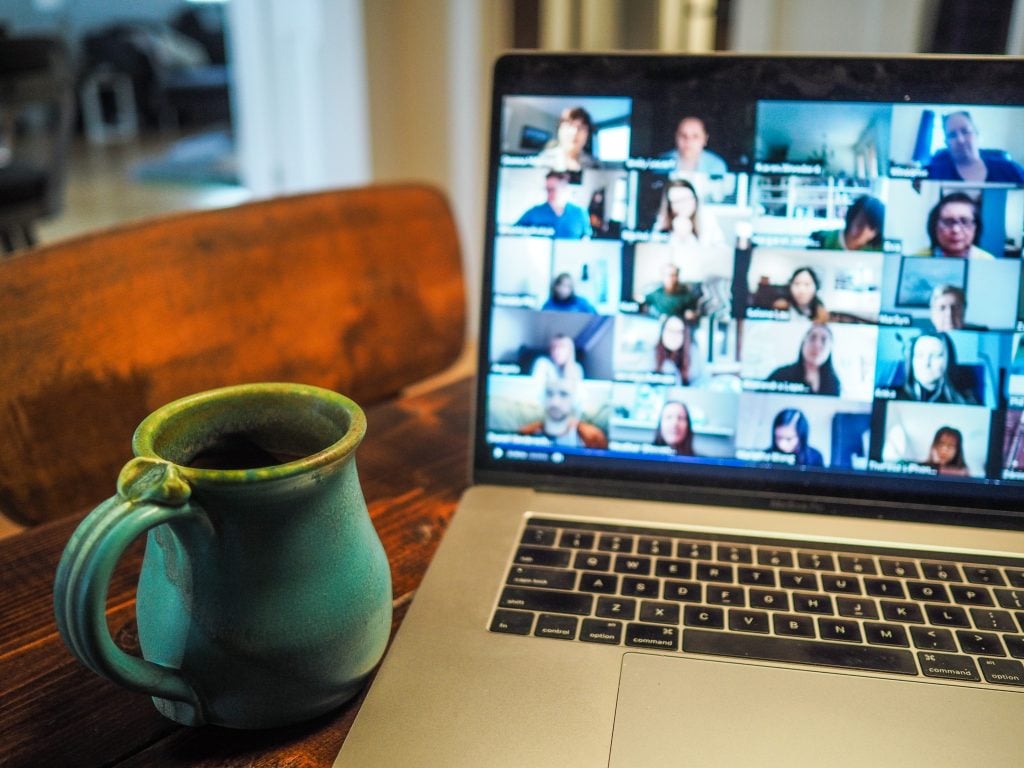 You can choose between various business models when starting your tutoring business. Some of these include:
Run a home-based tutoring business: If you have some extra space inside your home to use as a tutoring space and want to keep startup costs down, you should consider this business model. You also have a lot of freedom under this model, where you decide whether you want to hold in-person classes or run an online operation. Be sure to read the fine print when it comes to paying taxes.
Buy a tutoring franchise: You can operate within an existing business model by joining a tutoring franchise like Sylvan Learning or Kumon. Keep in mind that buying a franchise may also restrict your freedom and include higher startup fees, so do your research before making any decision.
Become a traveling tutor: You can travel to your client's home for tutoring sessions, too. This will make you more appealing to parents who won't need to drive their children to your home. Your travel expenses and mileage are also tax-deductible, but this business model can get hectic, plus you may have to limit your number of clients because of the travel involved.
Make Your Tutoring Business Legal (Optional)
You may not consider registering your business right away as you want to start tutoring as a side hustle. But they'll come a time when you may want to look into selecting a legal business structure like an LLC.
When you register your business as an LLC, you have reduced liability, along with the choice to be taxed as either a sole proprietor or corporation. The fact you can attach 'LLC' to your business name also boosts your professional appearance.
Speaking of business names…
Choose a unique business name that's available in your state before beginning the registration process. If you want a business name different from your company's legal name, you'll have to file a DBA (Doing Business As) name when registering your company. Be sure to research your state's business name requirements to ensure you're completing the process correctly and on time.
---
4. Perfect Your Tutoring Setup and Tools
Your tutoring setup will include hardware, software, and other extras you need to run your tutoring business smoothly. Let's take a look at how you can do this right:
Sort Out Your Hardware
You need a place to conduct your online tutoring—one that's preferably away from any noise and has plenty of light. Then you will need a computer with a webcam and microphone, and of course, a strong internet connection.
We also recommend buying a digital drawing pad or tablet and stylus to easily illustrate and share concepts with your students from a distance.
Finalize Your Software
You also need to invest in the right tutoring software. This includes:
Video calling software like Zoom or Google Hangouts
Document sharing software like Google Classroom and Google Docs
Client database system or note-taking software to store all details of parents and students, like appointment history, past payments, and session notes, in an organized manner.
This may look like a lot of tools to explore and finalize, but they'll give you a lot of flexibility to manage your students and avoid missteps. What's more, you can opt for tools that offer a combination of these features, too.
Make Your Official Website
Do tutors need their own website? Short answer: Absolutely, yes.
Your website is your virtual business card. It makes your tutoring business look more legitimate, increasing your credibility and attracting more clients to you. You can also add testimonials from past students for social proof, which will again help you enhance your reach
The next important use of having a website is to give current and potential clients an easy way to schedule and pay for appointments.
You can install an appointment scheduling plugin like Simply Schedule Appointments (SSA) that'll let clients schedule tutoring sessions in a few easy steps. SSA also takes care to prevent double-booking in scheduling, keeping your students happy, and protecting you from getting overburdened with work.
---
5. Set Your Tutoring Rates and Onboarding Process
Figuring out the answer to "How much should I charge per session?" is tricky.
The first step to determine your payment model is deciding your pricing model. Currently, you can choose from five options:
Fixed hourly rate
Price per lesson
Fixed fee packages for a specific duration or a program
Custom fees for large groups or certain segments
Sliding scale for students who want more help with specific topics
After finding out the ongoing tutoring rate in your city, you can get a feel for your potential client base by considering specific factors:
Location: What is the paying capacity of your average audience? How many elementary, junior high, or high schools are there in your area? Are your future clients comfortable paying an expensive tutor?
Demand: Do you think people are ready to pay for your tutoring services? Are they willing to pay for upgrades?
Subject Expertise and Qualification: Are you catering to a higher grade level or giving advanced tutoring courses? If yes, you can charge more for your tutoring services.
Make sure you're aware of the ongoing rates in the tutoring industry, or more specifically, your competition's price point for similar services. While doing a quick Google search will inform you of industry standards, you need to ensure you feel good about your hourly rate. Remember, you're your own boss and have the right to charge for your skills and experience.
Plus, as this is a side hustle, you want the extra work you do outside of a full-time job to feel worthwhile. Keep in mind you can always walk away if a client tries to negotiate your price down too low.
Experiment with an Onboarding Model To Bring Students to Your Site
People tend to be fearful of the unknown and don't want to waste their time or money. Make it easy for them to get to know you by offering some free upfront services or video series to bring in leads.
For example, here are some ideas of lead-generators you can work on:
A Youtube channel with a series of mini-lessons.
A blog sharing your knowledge and expertise on the subject you're tutoring
Free first lesson, or set of lessons, use your booking system to easily automate making these appointments with your students
Refund policy – offer a generous policy so that they're comfortable buying your services upfront
And for the first meeting with them make sure to ask them questions and make them feel heard. After all, they're contacting you because they feel something is missing in their regular curriculum. Plan and experiment with a set of questions for onboarding, figure out where they're at, and see how you can help.
Here are some questions to get you started:
What prompted you to find a tutor? Is there something you feel is missing in your main class?
What is your teacher covering in class right now? How do you feel about where you're at with the material?
What do you feel would make the best use of our time together?
In the next section, we'll go into more detail on how to market your tutoring side hustle.
---
6. Market Your Tutoring Side Hustle
The last step of starting a tutoring side hustle is marketing it so that you can build a reliable roster of students.
Your marketing strategy should consider your current network and your intended audience. Below, we've discussed a few marketing methods that can work wonders to attract more clients to your tutoring side hustle:
Social Media Marketing
Use your personal and business social media accounts to formally announce your tutoring business. Follow this up by putting out free content that can be publicly viewed, downloaded, and shared. Alternatively, you can upload or link your favorite learning resources and create a few educational videos that give the viewer a glimpse into your tutoring sessions.
Email Marketing
If you already have a large personal network, you can consider leveraging it through email marketing software like Mailchimp and Constant Contact. Reach out to your network with information about your tutoring services.
Be sure the emails you send are concise and do a good job of explaining what you have to offer to students.
Off-line Advertising
Here, you can place flyers with tear-off tags on bulletin boards located in schools, libraries, daycare centers, and colleges. Think of the places where your target students and their parents frequent and get your flyers out there. Of course, you'll need permission from the management before posting your flyers.
Having a few business cards to pass around the community can also spread the word about your tutoring services.
Offer Free Consultations
Consider allowing new potential clients to meet you for a free initial consultation or a free class. You can also invite the parents of the students in this initial conversation so they can witness your expertise and professionalism firsthand.
Set Up a Referral System
Word-of-mouth marketing is incredibly powerful, even more so in the tutoring business.
If you have clients who owe their passing rate to you, use their testimonials and recommendations to bring in more clients. Start networking with current and past clientele to grow your tutor side hustle.
---
Prepare Yourself for Your Tutoring Side Hustle
Starting a tutoring side hustle is a great way to earn an additional income that may eventually replace your day income.
We hope this guide will help you kickstart and lay a strong foundation for your tutoring business. Eventually, with your consistent efforts and client recommendations, your tutoring side hustle will feel effortless and become a money-making machine. And, don't forget to sign up with Simply Schedule Appointments to ensure easy session scheduling.
As Aristotle once said, "We learn by doing." So don't wait any longer—you already know the basics, now go out there and start teaching!