Coming up with attractive and unique coaching business name ideas isn't easy.
Should you stick to your own name? Should you use something fancy that's specific to what you do? Or should you go with something more corporate-sounding, so people know you're legit?
It's all about the name, and zeroing in on one can be incredibly confusing.
But not always…
In this Simply Schedule Appointments blog post, we'll tell you how to name your coaching business to get more clients, along with some creative and equally amazing coaching business name ideas for your coaching niche.
Ready?
How to Come Up With Amazing Coaching Business Name Ideas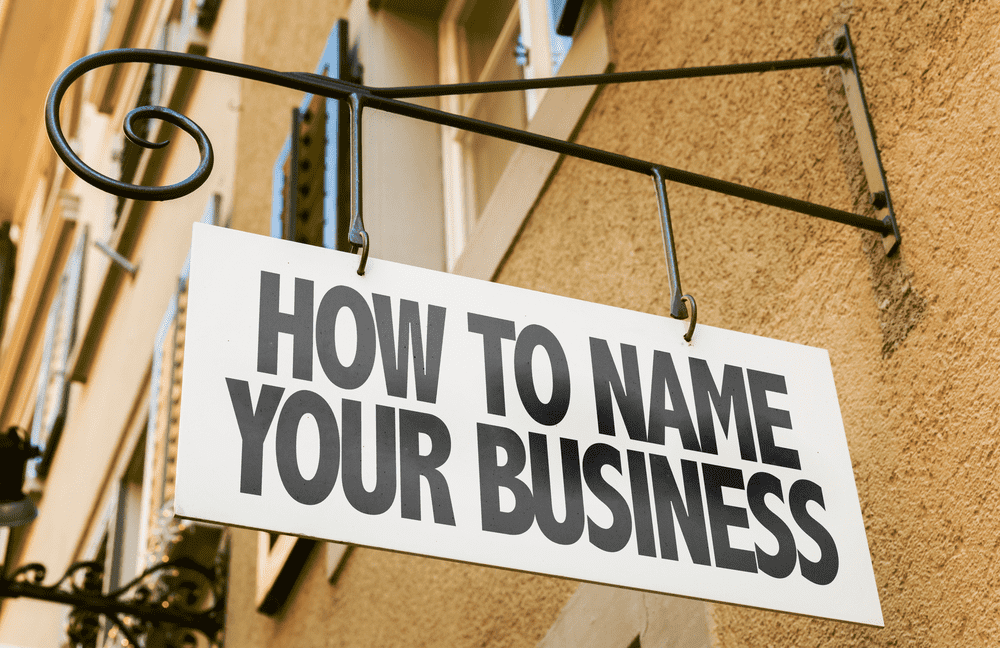 Choosing a coaching business name has a lot at stake.
It affects how people perceive your brand as it'll be part of your email address and included in other promotional materials; it affects how people see your website since the name will be in your logo, blog, and domain name.
Understandably, your coaching business name is a big deal.
Selecting the right name will help you score more clients, but choosing the wrong one may hurt your marketing efforts.
No worries, though. Here's a step-by-step of how to brainstorm amazing coaching business name ideas to help you get that big "Aha!" moment you're looking for.
Step 1: Think About Your Ideal Client
Before brainstorming, answer the following questions:
Who is your ideal client?
What kind of coaching do they want?
Why do you think they want it?
Knowing the answers to these questions will help you understand your customer's needs, preferences, and pain points. You can then use them in your name and offer a description.
Step 2: Determine Your Coaching Goals for Your Business Idea
A good coaching business name idea should be memorable, catchy, and relevant to your client or niche. It should also set clear expectations regarding your service and give them a general sense of your business.
But the question is, how do you get to this point?
Consider this: How do you want the public to recognize your coaching business?
We recommend making a list of feelings or desires, as well as things you consider most important to you. Think around the lines of "powerful," "happy," and "confident." This will help you determine the specific emotions you want your brand name to evoke.
Step 3: Start the Brainstorming
Finally, we come to the main part of the whole shebang!
Brainstorming good coaching business name ideas isn't restrictive and can be a lot of fun—provided you know certain techniques that can set you up for success.
Here's a list of a few steps that are sure to help you out:
Create a list of specific keywords relevant to your chosen coaching niche.
Think about the type of business you want to create. Visualize all the big and small steps involved to set one up.
Jot down the list of adjectives that would describe your coaching business. Consider the type of products/services you want to offer for inspiration.
Experiment with other brainstorming and branding techniques, such as word association, acronyms, and rhymes.
Let's understand these tactics in more detail.
Make It Simple and Easy to Remember
Using shorter names that are easier to hear and remember is a tried-and-tested-and-successful tactic. You can never go wrong with it. Plus, they are also easier to get on business cards.
Be sure to run a quick availability check while you're at it to find out whether another business isn't already using your favored name. We recommend checking the U.S. Patent and Trademark Office database and a domain name search to cover all your bases.
Decide Whether You Want to Use Your Name for the Coaching Business
From a broader viewpoint, you have two options: you can use your name for the coaching business or choose something entirely different. As expected, both choices have their own benefits and drawbacks.
For instance, if you decide to name the company after yourself, you won't have to agonize over names, saving lots of time. Plus, there's a high possibility you won't have to compete with other businesses for it, meaning it'll be available for registration.
As for the drawbacks…
Your name will not describe the kind of services you provide, and it probably won't resonate with your clients. Unless, of course, your name is Oprah Winfrey. If it is, by all means, go ahead and use your name.
Consider How the Prospective Name Appeals to Your Ideal Client
You like a name? Great. Do you think it'll appeal to your prototype client? If not, let it go and look for another one.
For coaches, in particular, it's best to avoid goofy names or puns. People prefer coaches who mean business, so being cutesy may not exactly improve your credibility. Additionally, you must be careful of the acronyms. A bad choice could easily backfire on you (e.g., Andre's Selfcare Services).
Get the drift?
Use the "Sticky Name" Formula
Fine, we just made up that heading. But the ideology behind it is still relevant.
You see, words are sounds before they come in print. Precisely why we recommend choosing a name based on how it sounds. Below is a list of a few primary sounds your brain appreciates:
Alliteration – The sound at the beginning of a succession of words, like "Peter Piper picked a peck of pickled peppers."
Rhythm – Words that have an appealing cadence—or a repetitive meter to them.
Rhyme – The same sound at the end of two or more words. Think phrases like meet and greet, rom com, Luna Fortuna, and so on.
Power Associations – The initial connections to the name.
Step 4: Consider Whether the Name Represents You and Your Business
This step is more reflective.
Try to choose a coaching business name that represents you perfectly. It should capture who you are and what you do to resonate better with your ideal customers. The secret is to think of a name that focuses on your service, a.k.a your coaching niche.
Here's a list of a few coaching business names that do this well:
Denise Procopio — Man Up Life Coaching
Tracy Danelishen — Hounds and Humanity
Joe Wicks — The Body Coach
Sherry Walling — ZenFounder
Joe Rawbone — Flourishing Introverts
As you can see, each of the above coaching business names gives you a fair idea about every coach's coaching niche right off the bat. This is what you want for your business name too.
Step 5: Use a Business Name Generator (Optional)
Although optional, using a business name generator can put you on the fast track to success. There are tons of free business name generator tools—from Business Name Generator to Oberlo to Shopify—that can help you discover the perfect branding for your coaching business.
All you have to do is search, select, and you'll have the perfect domain name—or at least amazing ideas for it. Let us explain how a business name generator works.
If you use the Business Name Generator tool, you have to enter a word(s) you think resonates best with your coaching practice (we chose 'life coaching'). Within seconds, you'll see a list of potential names that could be a good place to start brainstorming.
What's more, most online business name generators let you customize results by your industry, location, and domain name to give you more personalized, unique, and creative business names for your coaching practice.
Trust us, give it a try!
Step 6: Register Your Coaching Business Name
At this stage, you have a coaching business name you like. Congratulations!
Once you're sure your chosen coaching business name is available in your state—or the state(s) where you want to conduct business, you should take the initiative to register it. Registering a name gives you the exclusive right to use it, guaranteeing that no other business can use it.
Genius Tips to Brainstorm the Best Coaching Business Name Ideas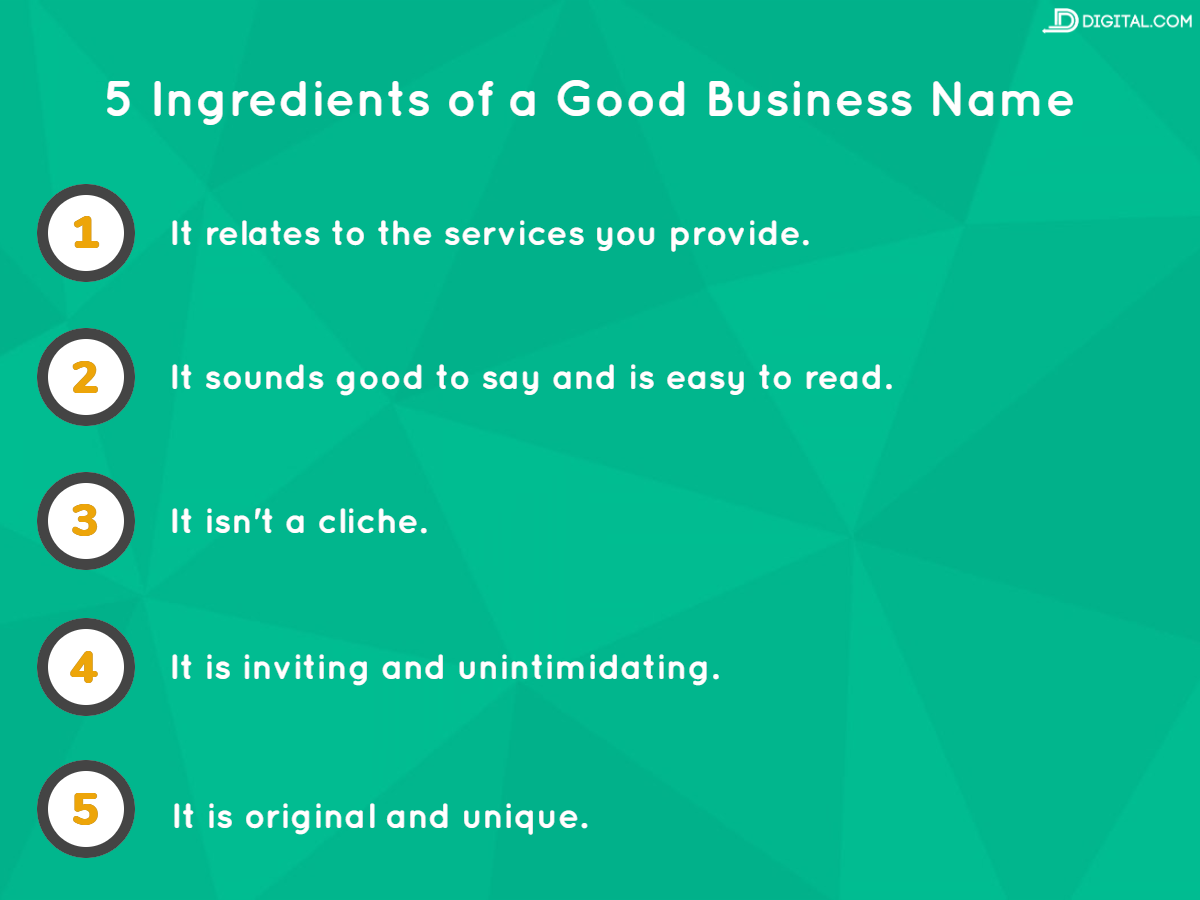 In this section, we'll outline some of the best hacks to help you come up with excellent business name ideas for your coaching practice, along with a few name ideas for five popular coaching niches.
Leverage Your Business Location
Adding the name of your business city is an effective way to brand your business and let others know you are open for business. Alternatively, you can also use nicknames that define what your city or state is well known for.
That said, this may not be the best bet if you plan to expand your business using the power of the internet. Adding your geographical location as a part of your name may restrict your access to other regions.
Examples: Better Life Brisbane, Lifestyle London Solutions, California Career Coaching.
Capitalize on Emotion
Psychology is one of the biggest influencers when it comes to connecting businesses and customers. In fact, your target clientele is more likely to become paying, loyal customers if they feel connected to your business.
Exactly why you should make a point to add words that invoke a certain emotion, reminding prospects of personal experiences or other significant memories. This will work wonders to help you expand your clientele.
Examples: Think Smart – Think Tyler, Better Days Life Coaching, The Milestone Manager
Dodge Clichés and Long Titles
Avoid using popular brand names like Supreme, Best, Peak, Excellent, or anything too clichéd. They do nothing to excite your customers, which, in turn, won't work in the best interests of your business's success.
Similarly, names like Steven McDowell Business Coaching for Long-Term Growth or Grow More Live More by Jenna Schwartz may precisely describe what you do, but they have way too many words for anyone to remember. Just imagine typing them into a URL box. Total traffic repeller!
Stick to creative yet sweet and short adjectives and synonyms.
Examples: Empowerment for All, Pinnacle Mentorship, SuccessSavvy Motivation
Aim to Increase Your Client's Status
Many people consider status as everything, and understandably so.
It's human psychology to believe everything we do can either increase or decrease our status. People willing to spend extra money to score a VIP ticket, splurge at Chanel or Balenciaga, or dine at the Burj Al Arab is a perfect example of this.
It's the difference in the two identities—VIP (Very Important Person) and General Admission—that makes all the difference, making the splurge "worth" it.
You can leverage this thought process to your benefit. Ask yourself: Is your business name something your clients can show off and wear as a badge of honor?
The best way is to understand what your ideal client needs and desires and how they want others to perceive them. Think about how they want to feel.
Examples: Living That Luxury, LifeSuccess Solutions, Acing Life Coaching
Fantastic Coaching Business Name Ideas to Consider
There are tons of coaching niches, as you may already know. But for the sake of brevity, we've listed a few creative business names for five popular types of coaching according to the South African Council for Applied Psychology (SACAP) to help you out. Let's take a quick look.
1. Executive Coaching (Also called Leadership Coaching or Performance Coaching)
MaxGrowth Leadership
New You Nurturing
Executive Coaching Guidance
IntelligeX Coaching Solutions
ThinkGrowth Executive Coaching
SuccessRUs Leadership
2. Career Coaching
Career Decisions Clinic
ThinkCareers Coaching
Career Planning Solutions
The Career Milestone Manager
Soar High Mentorship
Professional Matters Guidance
Uncover Your Calling
3. Skills Coaching
Get Set Goal
Blossom Your Game
The Talent Journey
Grow With (Your Name)
The A-Game Mentorship
Golden Goals
4. Relationship Coaching
PeopleCare Coaching
The Connection Coach
Lifewell Coaching
The Partner Support
LifeHelp Support
The Relationship Strategist
5. Personal Life Coaching
Affinity for Success
InnerAttitudes
The Soul Reaper
Life Strategy Inc
LaunchPad to Success
Reach to Excellence
Cut to the Chase and Ask the Customers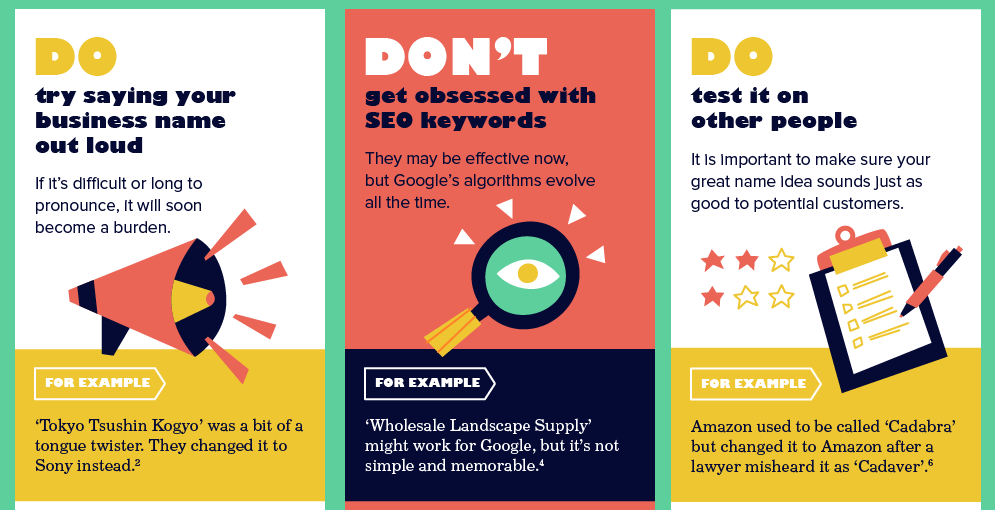 Once you've shortlisted all potential names, ask your audience directly which one they prefer. This will allow you to gauge which name resonates best with them.
You can share options with your friends, family, social media followers, existing clients, potential clients, fellow colleagues, the stranger in the mall… anyone you think would be a good fit. Deep diving further to learn why they chose what they chose will also be helpful.
Why did that specific name resonate with them?
What emotions and ideas came to their mind when they first heard it?
Did the name make them feel anything?
If the feedback is positive, go ahead and register it. If the feedback is negative, take it as constructive feedback and try to think of better and more aligned options. Any feedback, whether positive or negative, will help you make better decisions. So always be open to it.
Get Creative With Your Coaching Business Name Ideas
Your business coaching name is important. But it shouldn't stop you from moving forward by launching or rebranding your coaching business.
The name you choose should make you feel confident and proud, allowing you to put your best foot forward to attract the ideal clientele and avoid alienating your audience.
Just make sure you give it the time and focus it deserves to help you build a strong brand, and you'll be set for success.
Always remember: You got this.
Try Simply Schedule Appointments
Love it or get a full refund within 30 days!