Building a successful coaching business is no easy feat, but attracting the right clientele is even harder.
This is precisely why it's a bit shocking to see coaches boasting about their seven-figure practice. You can't help but wonder what it is that they are doing right and where you're going wrong.
Typically, having a steady supply of clients – about 5 to 10 – is good enough to support your lifestyle and enjoy a nice supplemental stream of income.
---
10 Marketing Tactics to Attract New Leads
In this article we'll cover 10 tactics to help you gain new business coaching clients.
How to Get Coaching Clients
Gaining new coaching clients requires that you use a mix of marketing strategies, networking skills, and sales propositions. Strategies could include finding a niche, building and optimizing a website, or starting an email list. Networking can involve using social media or collaborating with peers. And, lastly, perfecting a sales proposition could be perfecting your discovery call process or outlining an elevator pitch.
Test some out and see which ones work for you, depending on the clients you're hoping to help, some of these strategies will resonate better than others.
1. Get Your Niche Sorted Out
Once you establish yourself as an expert in a specific niche, you'll be able to attract all of that niche's target audience as clients.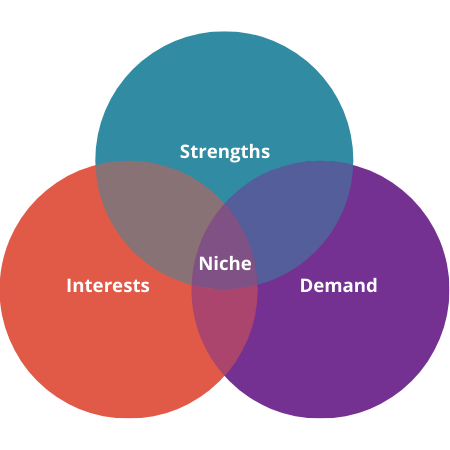 Targeting a wide range of audiences is never a good idea. Instead of adding more clients to your client base, you'll end up with no new additions.
Just put yourself in the client's place, and think: If you're looking for relationship advice, would you Google "relationship coaching" or "general coach"?
What you need to do is choose a specialized niche. Once you establish yourself as an expert in a specific niche, you'll be able to attract all of that niche's target audience as clients (without competing against multiple niches).
Hint: Here are a few tips to help you pick the right niche for yourself.
Think about what you can offer to others based on your experience and expertise.
Do you have a skill set that helped you overcome your life obstacles?
Consider the common topics that your friends and family come to you for advice.
Think about your unique strengths and interests, and how they can serve your target audience.
To help you brainstorm, here are some examples of coaching practices:
Relationship coach: For Family or Couples
Health and Fitness coach: Exercise, Sport, Stress, or Diet-related
Spiritual coach: can be religion-based
Financial or Business coach: For specific industries
Academic coach: College or practice-based
---
2. Work on Your Elevator Pitch
Your pitch should be interesting enough to pique the interest of the listeners to get the conversation going.
If anyone asks you about your profession, don't reply, "I'm a coach."
You see, life coaching is an umbrella term. You may be a relationship expert, an executive coach, or a spiritual guide, so it's better to be precise (and concise). Plus, the statement doesn't really say much about what you really do.
Instead, work on preparing a compelling answer – your elevator pitch – that explains your specialized niche, who you work with, and how you help them. Your pitch should be interesting enough to pique the interest of the listeners to get the conversation going.
"I help corporate professionals work on their mental peace to live better or feel better. "
We're sure you'll agree that this is a much better conversation starter than "I'm an executive coach."
Keep working on your pitch until it sounds natural, and memorize it by heart, so there's no chance of you fumbling. Getting this right will open up several exciting and lucrative referrals and collaboration opportunities.
---
3. Outline Your Offer Carefully
Think through your services and how they'll benefit your ideal customer.
At this point, you know the kind of clients you want to help and have an elevator pitch ready. You should next work on outlining a compelling offer to your ideal customer.
To do so, think about the following questions when you make your offer outline:
Question 1: How will the customer benefit from your coaching?
People don't buy coaching – they buy results.
So the primary focus of your offer should be on the benefits. Think about how your services can solve the customer's pain points or how their life will be better after working with you.
Question #2: Do you have testimonials to show credibility?
If you've worked with clients previously, ask them to write a quick review about your coaching. Pick ones that are well written, and talk about your services in a way that highlights your capabilities.
Question #3: What's your pricing strategy?
Your pricing strategy should be appropriate. We would recommend basing your price on the value of results you get from your clients. Another good tip would be to offer different coaching packages with varying price points.
Question #4: Do you want to offer a guarantee?
Some life coaches have a money-back guarantee for dissatisfied customers. This strategy can help give customers peace of mind, as well as let go of clients that turn out to be a bad fit.
Killing two birds with one stone, right?
Question #5: Which CTA would work best for your offer?
All your offers should end with a call-to-action or CTA, where you ask the prospect to buy your coaching, schedule a discovery call, or reach out via email. Think of this step as giving your prospective clients a sense of direction as to how to proceed next.
---
4. Develop Your Own Discovery Call
Offer a consultation session so they can experience your coaching skills first-hand.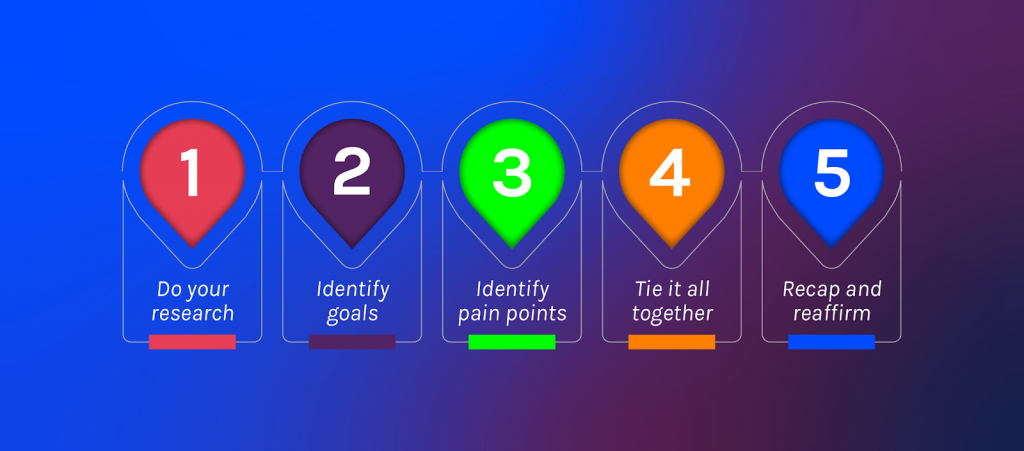 Coaching is an experience. This is something you should keep in mind when developing your discovery call with prospects and let them experience your coaching first-hand.
Here's a step-by-step walkthrough of how you can convert your discovery call into a customer:
Step 1: Affirm their interest
Introduce yourself again, and work on affirming the prospect's interest. Be sure you sound interested and that your prospect feels comfortable.
Example: Hi! So nice to finally talk to you. I understand you're looking for a coach. I'd love to learn more about you and figure out if we'd be a good fit for each other.
Step 2: Identify the challenge
While talking to your prospective client, try to figure out what they want to achieve and the biggest obstacle in their way. You can be upfront about this.
Example: What's the number one challenge that you're facing right now?
Step 3: Ask relevant coaching questions
This is where you involve your prospect and encourage them to brainstorm solutions with you. Be friendly and have a broad-minded approach.
Example: What do you think you can do to overcome this challenge?
Step 4: Emphasize the takeaways
Ask your prospect to summarise the key insights before you cut the phone. You have to be clever about this and make the caller feel they really benefited from this session with you.
Example: What steps will you take next to solve this challenge in front of you?
Step 5: Present your offer
If you feel the prospective client is the right match for you, ask them their permission to describe what you can do. And if they say yes, make sure you do it right.
Example: I think I can help you. Would you like to know how we can work as a team to help you solve your challenges?
---
5. Build and Design Your Website
Use this as a tool to share more about your coaching practice, how they can get started, and collecting leads.
Having an SEO-optimized website is one of the essentials of starting a coaching business as it's an excellent way to attract more coaching clients.
You may think that creating websites is an overwhelming task – more so when you aren't very tech-savvy. While this would've been the case before, times have changed now.
Today, website building is cheaper, faster, and easier. And not only is the process straightforward, but it's also super fun. You'll find tons of step-by-step tutorials online that tell you how to build a website.
Here's a gist of what you need:
Domain name
Web hosting provider
Content management system (CMS)
Once the website is live, make sure you publish an About page, Pricing page, and Contact page.
After setting up your website, focus on getting software and plugins that make the whole customer acquisition and handling process easier. The good news is there are several tools available that can help you handle your customers better.
Yoast SEO to optimize your website content. This plugin will help you bring more organic traffic to your website, which again means more customers.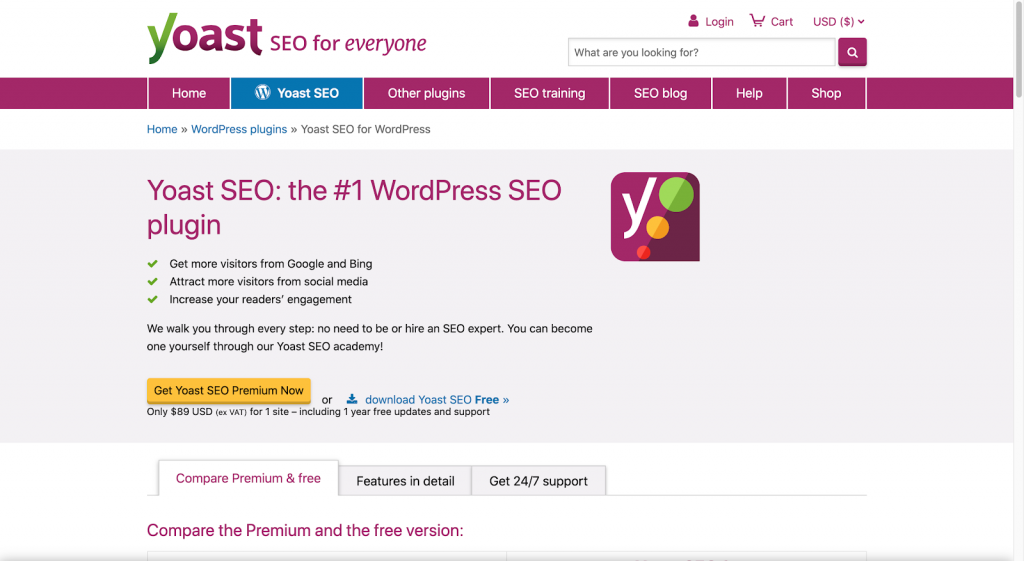 Simply Schedule Appointments to easily schedule appointments directly from your website, and accept payments through PayPal and Stripe for paid consultations. Customers value convenience, so when you give them the facility to book appointments without any additional steps, it greatly increases your chances of booking a discovery call to get them on board.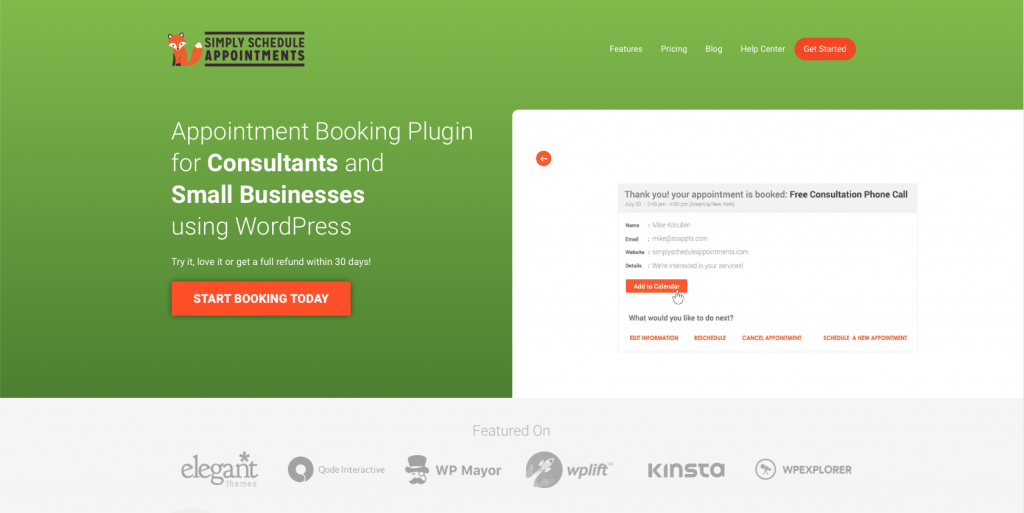 ActiveCampaign to automate your email sequences and clear your sales funnel. Remember, managing and nurturing leads is vital if you want to convert your prospects into paying clients, and this email marketing tool will help you do exactly this.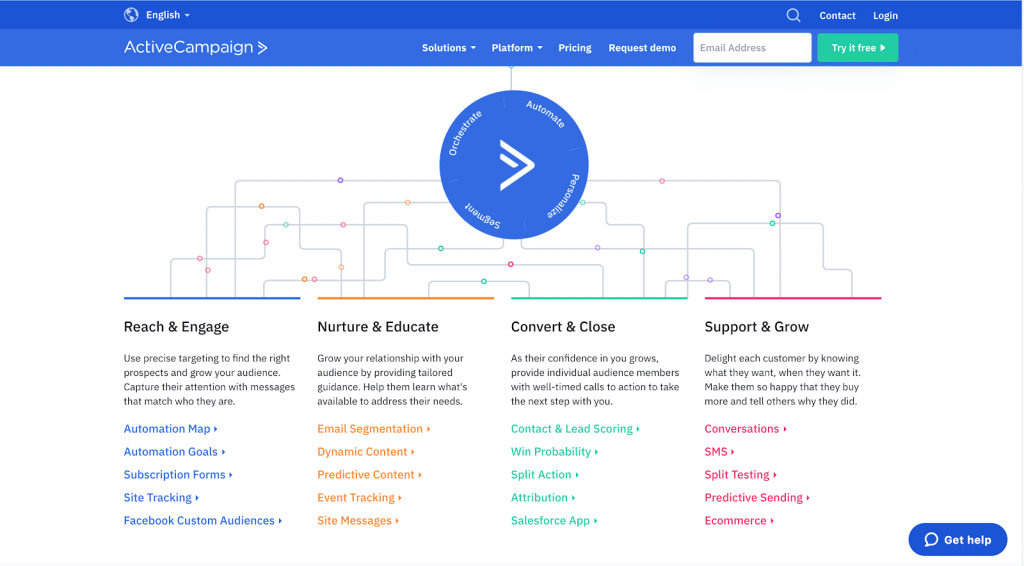 Similar to the above, you'll find all kinds of software and plugins to make your coaching business easier to manage.
---
6. Network Your Way to Success
Attend networking events and share your business.
We get it: The idea of talking to strangers at random events is intimidating. But just pause, take a deep breath, and know that it works. Don't hesitate to put yourself out there.
The best way to gain more coaching clients is not through words but through actions. In other words, you have to show your expertise as opposed to simply bragging about it. People are more likely to get coaching from someone they know, like, and trust. And getting someone they know, like, and trust is way-yyy easier when you're face-to-face with them.
You should attend networking events consisting of individuals that match your ideal coaching client profile. Trust us, you'll end up coming away with a number of clients and high-quality leads – provided you position yourself and your expertise properly.
The following are a few tips to help you network better:
Figure out your ideal coaching customer. You should have a clear idea of the kind of people that would benefit from your coaching and the problems you can help solve.
Evaluate nearby networking events. All networking events and conferences are not equal, which is why you should be selective when choosing ones worth attending. Target only those clients that are likely to sign up for your services. This way, you'll see an adequate return on your time and money investment.
Prepare your success plan beforehand. Figure out how you would approach people at the event. While this is mostly spontaneous, having a plan will help you make the most of your networking opportunities.
Other than these, you can also reach out to your friends and acquaintances. This can be great to build a track record and earn referrals. The other advantage is you'll feel more comfortable as you'll actually know the people instead of talking to strangers.
---
7. Start Your Email List, and Leverage It
Use this to share advice and call them to action.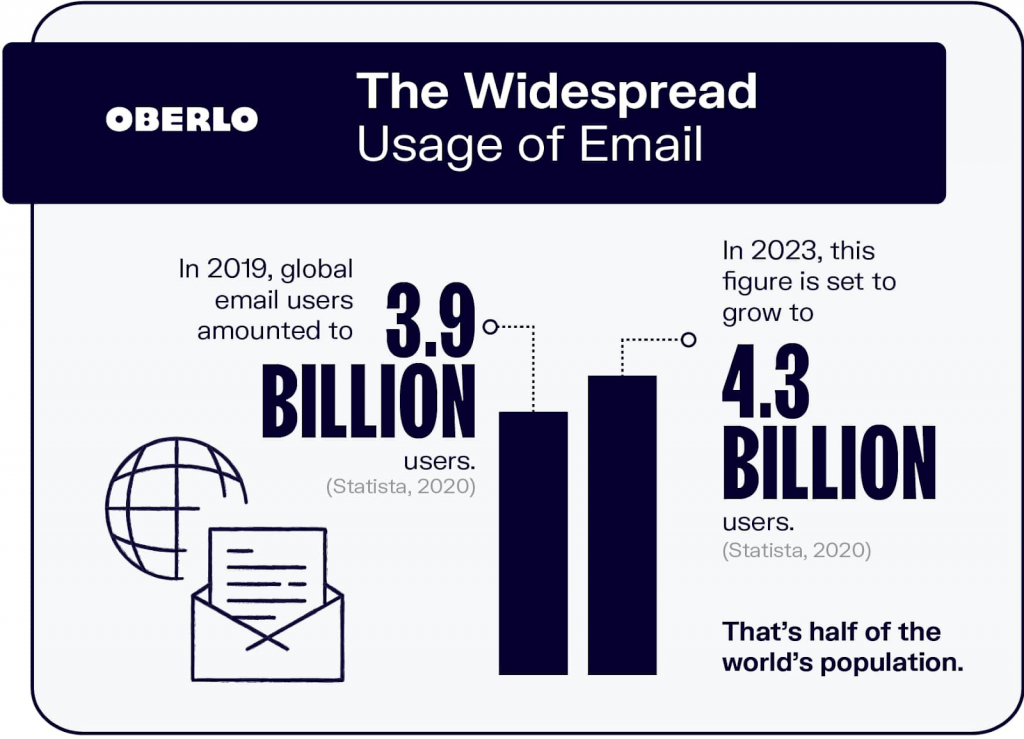 Email marketing is still one of the most effective ways to promote products and services. In fact, research has found that you get an average return of $42 for every dollar you spend. Wowza!
This is why you should also leverage the power of email to build your coaching clients.
Don't want to take our word for it? Just take a look at the benefits:
It's super personal and highly targeted
You have complete control
You can reply and communicate with every prospect directly
Therefore, you should start building your email list – even if it's small – to send out emails in a bid to get more clients rolling in. Here's how you can make email marketing work in your favor:
Ask the "biggest pain" question. Send a short and sweet welcome email to your subscribers where you ask them what their biggest challenge is. Make the "biggest pain" question the primary focus of your email.
Get the respondents on call. Tell your respondents that you would like to learn more about their situation and possibly help solve it. While ideally, you should try to do it on the phone, you can also meet them over coffee or do a quick video chat on Zoom or Skype.
Make an offer. Present your final offer based on what your client has told you, where you outline how you can help them, how it'll be working together, and how much you'll charge.
---
8. Capitalize on the Power of Social Media
Demonstrate your experience and open another channel for inquiries.
Social media is like the Oprah Winfrey of every marketing strategy – it's an all-a-rounder that everyone likes.
You can use it to demonstrate your experience and build your email list, which, in turn, will fetch your coaching clients. From Facebook and LinkedIn groups to subreddits to Quora topics to Twitter tags, you can use anything to promote your coaching – just do it indirectly to avoid coming off as spammy and, um, annoying.
Our favorite? Facebook groups.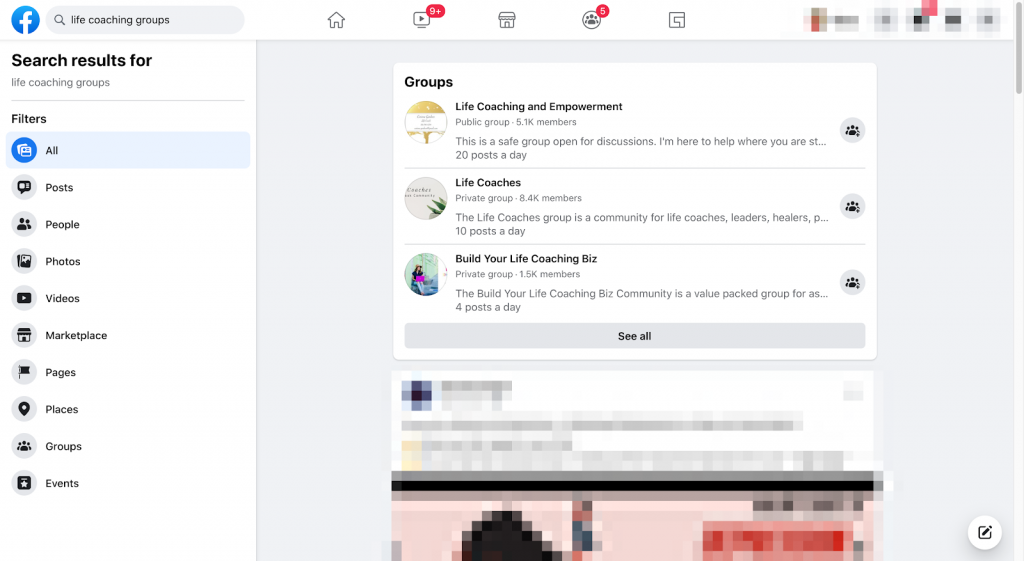 You'll find many Facebook groups in your chosen niche where you can demonstrate your expertise. Try to add value consistently by taking part in discussions, offering tips, answering questions… basically, everything to establish your authority.
You can also develop lead magnets like an ebook, resource guide, or checklist as well as post links to guest posts written by you on these groups to add to your credibility.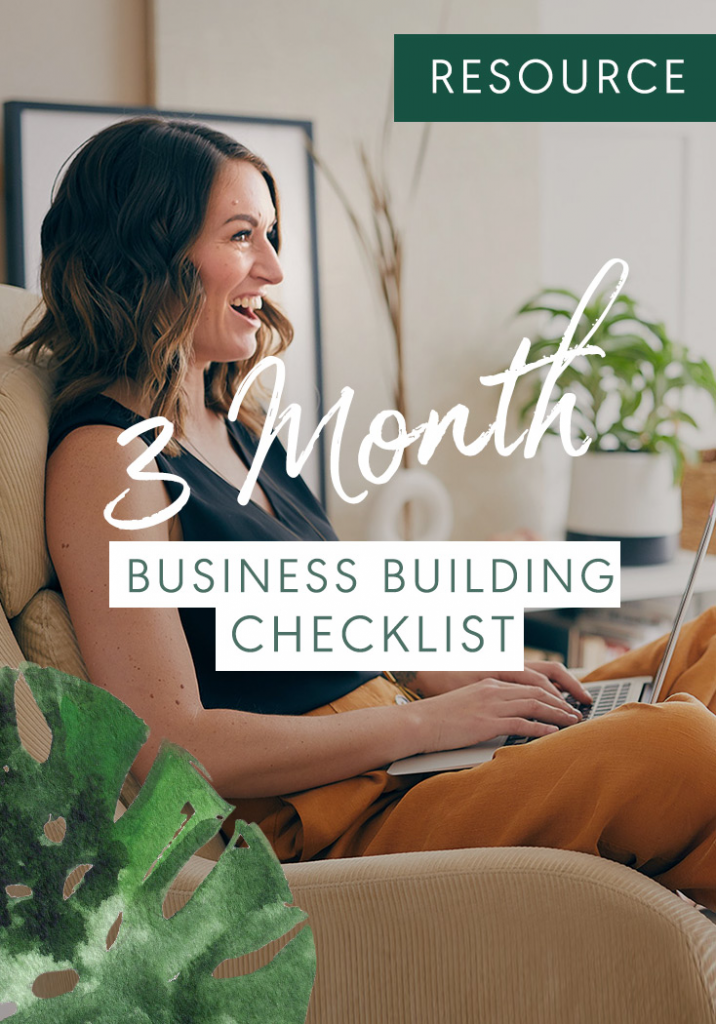 ---
9. Reach Out to Your Peers
Collaborating with other coaches is an excellent method to expand your reach to each other's audiences. Think of this as cross-promotion.
Collaborating with other coaches is an excellent method to expand your reach to each other's audiences. Think of this as cross-promotion.
Here are a few of the best cross-promotion strategies that can skyrocket your inquiries and build your email list:
Referrals. Imagine you end up chatting with a prospect who isn't a good match for you. Pass the client to one of your peers who could help them better. This will have a dual effect. First, your peers may do the same for you, and second, even the prospect will feel obliged and send people they know your way.
Offers. Promote your peer's coaching offers, and in return, they can do the same for you on their respective email list.
Giveaways. You can run limited-time contests and host giveaways to get more leads. Ask your peers to promote it on their platforms, and when the time comes, make sure you return the favor.
Collaborations. You can team up with one or more peers to create a book, host a workshop, launch a course, and so on. This is actually a super effective tactic to create a mutually beneficial relationship.
Affiliate Marketing. You can earn affiliate income by promoting the products and services of other coaches on your platform for every sale made through you. Similarly, you can offer your peers to do the same for your products and services.
There is really so much you can do to take advantage of cross-promotion. But before implementing these strategies, find an active community of coaches. You can look for other coaches online, on social media platforms, or at live networking events.
---
10. Make Your Face Your Brand
When you put out videos of yourself in the open, it lets people hear your voice, see and observe your mannerisms, and form an opinion about you.
Video is the future, which is why you need to quit procrastinating, and finally, step in front of the camera if you want clients faster.
Establishing trust is a crucial foundation of coaching. When you put out videos of yourself in the open, it lets people hear your voice, see and observe your mannerisms, and form an opinion about you.
Plus, there are so many ways to speak to your audience. You can use Facebook live, post recorded videos on social media platforms, or put up stories on Instagram. Let's also not forget YouTube – it's a whole different ball game and honestly the best for scoring more coaching clients.
Wondering how to proceed? Here are a few tips to get started on the right path:
Create a video to share on the internet. Be clear about what you want to speak about and where you want to go with it.
While your videos don't have to be overly scripted, there is no harm in making an outline of the points you want to cover.
Be consistent. This will help you become more familiar with your target audience and create more brand awareness. Plus, the more videos you produce, the better you'll get.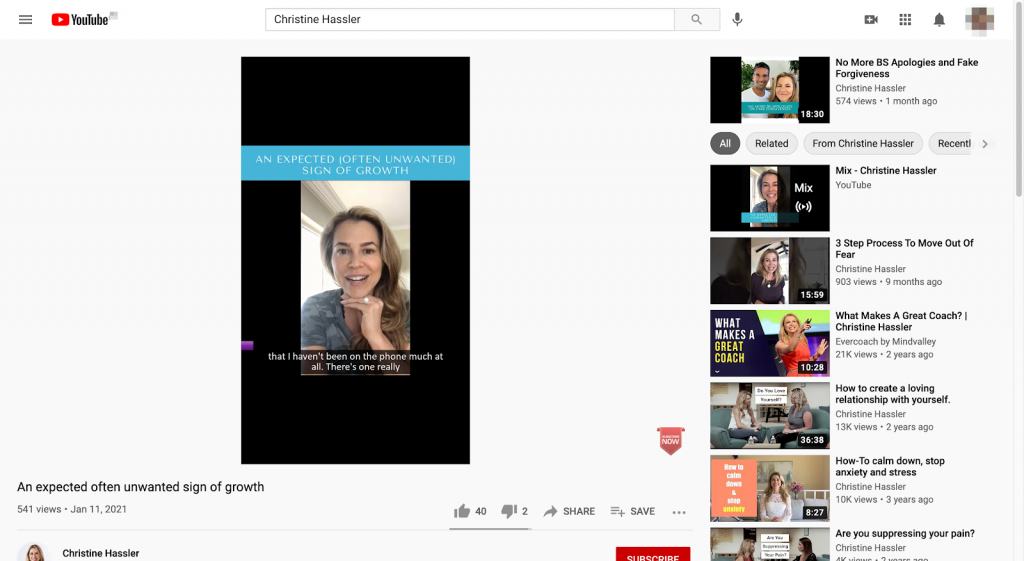 We recommend you not to spend too much on tech right off the bat. You only need a smartphone and a laptop to record the video and jazz it up, and you'll be done. Keep it simple.
---
Frequently Asked Questions from Coaches
What is the fastest way to get coaching clients?
The fastest way to get coaching clients is to provide value to them upfront – it may sound counterintuitive but, you earn people's respect and trust when they understand that you have the answers they're looking for.
Value to a potential client can come in many forms like blog posts or videos covering topics in-depth, offering free audits or consultations, or even giving them a sample. The faster that you can put out great content into the world, the faster you can start gaining leads and signing on clients.
How do you attract high paying coaching clients?
Attracting high paying clients means that you and your work need to be perceived as valuable. To do this, you'll need to build a reputation of doing good work and be seen as an expert in your niche.
Generally, this means picking projects and clients where your expertise can shine. This will also require that you start rejecting smaller projects that aren't a good fit and that won't interest the clients that you're trying to attract.
How can I grow my coaching business?
A coach can only help so many people by themselves. This means that if you want to grow your coaching business you'll need to get creative and find ways to share your knowledge and techniques into ways that don't require your full-attention.
Some ways to grow your coaching business are:
Creating an online course or webinar
Offering live workshops
Train others to share your practices and work with you
Write a book
---
Now You Know How to Get Coaching Clients!
So that is our list of some of the best ways on how to get coaching clients rolling in. You have the expertise and knowledge – the only thing you need is strategy and dedication. You can help someone improve their life, so don't keep them waiting any longer.
Use our above methods to get your first coaching client and then another (and another). You'll soon have a full roster of clients – current and waiting – who want to work with you.
Have you tried any of these methods? Do you have your own tips on how to get coaching clients? Let us know in the comment section below!
Try Simply Schedule Appointments
Love it or get a full refund within 30 days!