Psst… have you heard the news? The Events Calendar integration is here! Word on the street is that you'll be able to merge the best of both worlds.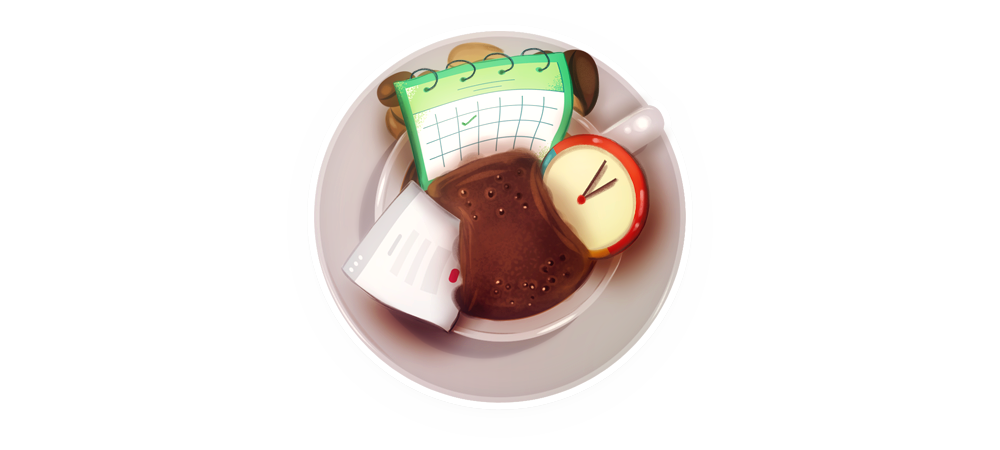 Quick Overview
Editions:

Basic (1.4.4.4)
Plus (2.4.4.4)
Professional (3.4.4.4)
Business (4.4.4.4)

Helpful Links:
---
So, what is the Events Calendar?
The Events Calendar (TEC, for short) is a powerful WordPress tool created to manage your events from start to finish. Have you ever felt the urge to host an event? Teach a class? Lead a group of people on a wild expedition? Then this is an excellent tool to leap into.
This handy tool is customizable and developer-friendly so that you can create the exact calendar you were always dreaming of. If you wish to change it up a little and create a pleasant view, you can display your events by day, month, or in a neat list. You can shine a spotlight upon an event that you wish to feature the most.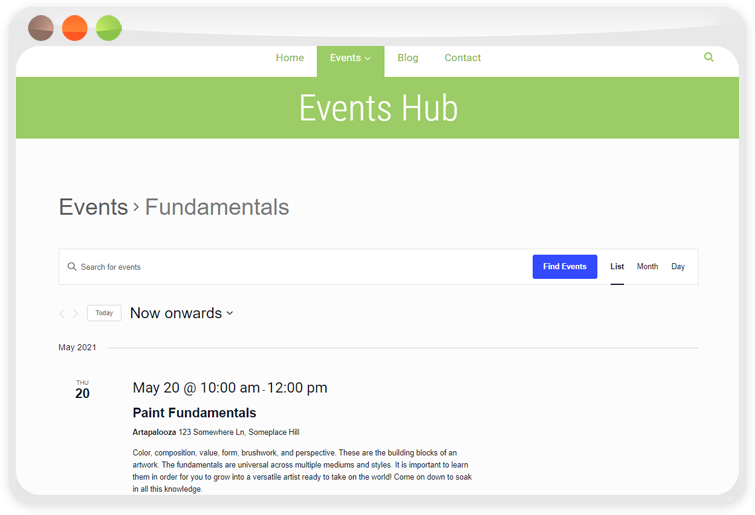 And this is where we come in
Simply Schedule Appointments (SSA) is a sleek scheduling tool that allows users to set up appointments on a recurring basis. So, how does this play into the Events Calendar, you ask? We'll have you know that scheduling for an event right then and there can be quite convenient all around.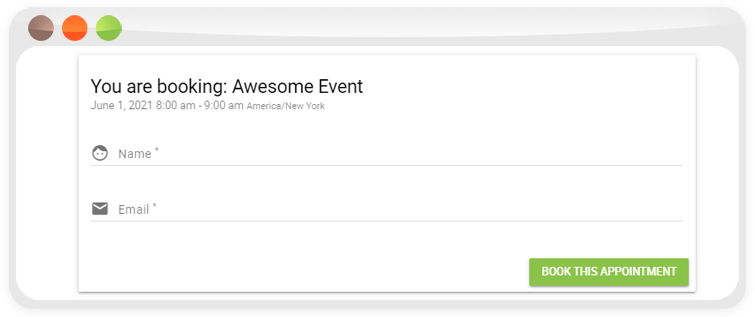 The Best Blend
Events? Appointments? Aren't they the same thing though? Well, no–they might seem that way, but they most certainly have their own differences with some overlap. An appointment is an agreement to meet with someone at a particular time, whereas an event is a planned public or social occasion. What if you must mesh the two together in order to achieve the ultimate goal of world domination–I mean, some very specific events in mind?
This enticing blend made of SSA and TEC creates a marvelous sight to behold that allows users to create monthly reoccurring events, display all appointment types in a single calendar view, and set irregular availability for specific dates. The once-a-month class that you wanted to set up and have people sign up for all-in-one go? Achievable.
---
It's Time for an Adventure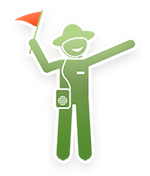 Get your backpack ready, and step into your shoes and lace them up!
Start off by making sure that you have installed both Simply Schedule Appointments and The Events Calendar. Go ahead and activate them so that we can hit the ground running.
You might wonder what's next. We need to set up an Appointment Type before we can do anything else. I'll be your tour guide and your host throughout this expedition.
First Stop: Simply Schedule Appointments
From within your WordPress dashboard, let's take a look at the sidebar and head on over to 'Appointments > Appointments Type'. Click 'Add New' to start fresh–unless you want to just edit an existing appointment type. In my case, I made a 'Parent-Teacher Conference' appointment type and tweaked some settings, including locking up the time zone just so there aren't any conflicts.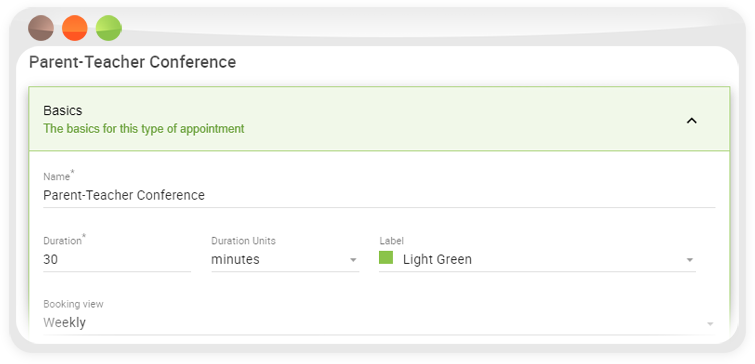 You'll need to grab the slug you utilized for the appointment type from your 'Appointments > Appointment Types' settings. Jot that down somewhere just in case.

The Trek Continues: The Events Calendar
It's time to carry that precious information with you as you wander on back to your safe haven, the WordPress dashboard. Click 'Events' on your sidebar to pull up the page, and then 'Add New'. Now here is where things will get interesting.
[tec_ssa_booking type="appointment-type-slug"]
Copy and paste the above code into the editor. Replace "appointment-type-slug" with the slug you took note of. Here's what it looks like for the Parent-Teacher conference.

Awesome, awesome. The fun begins… conjuring up the event! You can name it, describe it, and decorate it with media to truly make it your own. All that's left is to set the date and time. Or, you know, make it an all-day event too. That's peachy.

Drumroll, please…! The event has been crafted and tailored to your liking. People can conveniently sign up for it directly from the events page without having to jump through any hoops or perform any tricks and backflips.
---
A Journey's End
Whew! Now that you've learned the fundamentals, you can sit back and relax while your calendar and scheduler combo collect all these wonderful people seeking to flock to your event–without having to micromanage anything.