There hasn't been a better time to start a web design business. Don't take my word for it – just look at these stats:
See what I mean?
People are actively looking for web designers to establish a solid online presence. Your job is to do everything you can to ensure they come to you to achieve this.
But how do you do this? Answer: By building a business website using WordPress.
You see, a WordPress website lets you showcase your work, designing capabilities, and client testimonials – something that can help attract clients and then convert them into paying customers.
Building your own web design business is a lot of fun, but it also involves a ton of work. In this step-by-step tutorial, I'll try to make it more fun and less work.
Let's begin, shall we?
Step 1: Get the Basics Sorted Out
Getting the basics nailed down include figuring out your goals, objectives, and more importantly, your niche.
You've probably heard this 1 million times already, but it's truly the whole foundation of having a successful business. You see, web designing is an already crowded niche, so the competition is fierce. You have to think of ways to stand out from all the white noise.
Wondering how to do this? Think about the following three questions:
How is your brand different from the others?
What is your biggest USP?
What can you offer that's different from your rivals?
Figuring out the answers to these questions will help you come up with an introduction that's different from the overly used "I do web designing."
Instead, use something like "I do responsive web designing" or "I do fast web designing."
Get it?
Step 2: Work on Establishing a Solid Brand
Your brand should communicate your value proposition as simply as possible.
Try to choose a name that tells your visitors exactly what you do and what you have to offer. For instance, we know Domino's Pizza sells pizza and Walmart is a market of products.
Basically, you want a self-explanatory name.
Picking a brand name isn't the only prerequisite here – you also have to figure out your logo, brand colors, tagline, and tone of voice.
Here are a few guidelines to help you understand the nuances:
Logo. Make it versatile – it should look good on your social media, website, and promotional material.
Brand Colors. Choose two to three colors that will serve as the core of your brand, including your website, marketing material, and everything else. Whatever promotional or marketing material you design should only include these colors.
Tagline. Make it simple and catchy.
Tone of voice. Think about your brand as a person, and develop a persona accordingly. For instance, figure out how you want to speak to your audience, what are your strengths and weaknesses, what's your age, and so on.
In the end, your brand messaging should be in sync with the persona of your target audience. Think about it: Wouldn't your approach for a young adult differ from that of a 60+ individual?
Exactly.
Step 3: Pick and Register a Domain Name and Web Hosting
Your website is a collection of files about you and your web designing business.
Now, you need a home to store these files, along with an address that your visitors can use to see your files – web hosting is that home and a domain name is its address.
Selecting a domain name is super fun as there are literally no rules. You can go with anything you like – provided it's available and not trademarked by others.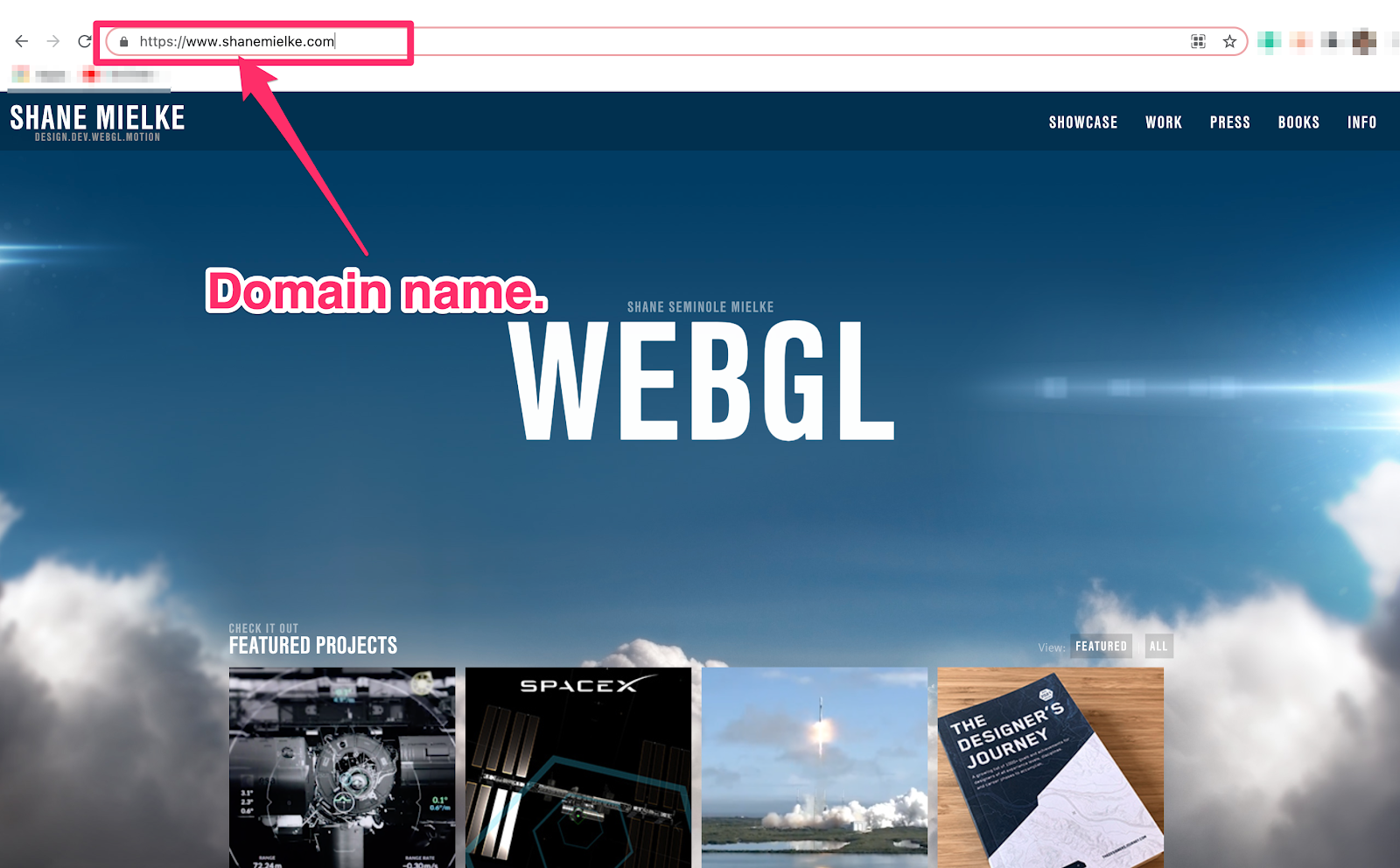 For choosing a web host, I recommend going for a company that offers managed WordPress hosting that can help you optimize your website's performance based on the content platform's USPs and shortcomings.
This may sound daunting at first, but trust me, it isn't.
The whole process of selecting a web hosting provider and a domain name is very straightforward, and there are tons of guidelines online that can really help you narrow down your search. I've compiled the best ones for you below:
Tips for Picking the Right Domain Name
Make sure it sounds unique – after all, you are a web designer and want your creativity to show
Keep it short, easy to spell, remember, and type
Incorporate niche-related words like 'design,' 'web,' and so on
Find out whether the name is available and unregistered
Make it brandable
Tips for Picking the Best Web Hosting for WordPress Sites
Find out whether the plans are flexible to accommodate sudden bursts of traffic
Ensure it offers excellent uptime and site speed
Look for 24/7 (efficient) customer support
Depending on your technical experience, whether they offer managed or unmanaged plans
Once you narrow down your options, register your domain name and sign up for a hosting account. You'll then officially have your own piece of the Internet. Congratulations!
Step 4: Start Building Your Web Design Website
This is where the real deal begins, so be prepared to put in lots of hard work.
Building a website is a super elaborate process. You have to get every aspect right because it plays such a crucial role in attracting prospects and boosting your income.
Don't worry, though. I'll keep it short and just focus on core points to give you a gist of how things should be.
Themes and Plugins for Your Web Design Business
Your website should be simple.
Remember the cliche less is more? Well, it couldn't have been any truer in this case.
There are tons of free and premium WordPress themes and plugins that cannot only make your website look stunning but also extend its capabilities. Moreover, you can install your theme and plugins directly from your WordPress dashboard.
Wondering which one to pick? I got you.
Top WordPress Themes for a Web Design Business
You can check out WP Astra to see the latest web designing themes that you should definitely give a try.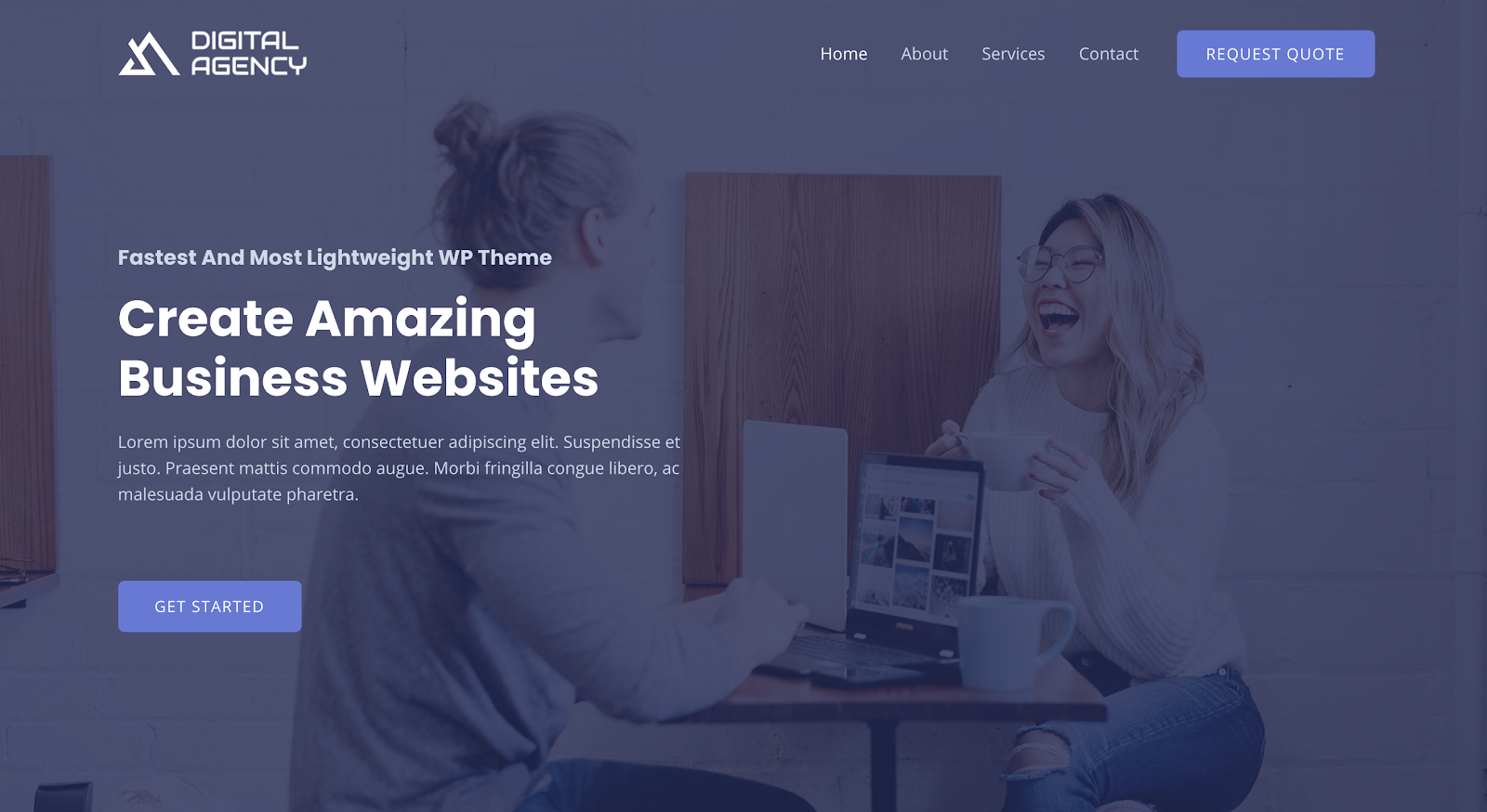 I highly recommend trying out their Agency, Marketing Agency, and Digital Agency themes.
All the three themes have a creative and versatile design that can help you produce an effective online portfolio with WordPress. They look neat, complete with properly defined sections, which will make it easier for your prospects to navigate through your site.
You can also check out ThemeForest and ThemeIsle to look for other suitable options. Whatever your theme choice, just make sure your chosen WordPress theme is on-brand and functional.
Top WordPress Plugins for a Web Design Business
You may have already downloaded tons of apps on your phones for all kinds of reasons. Plugins are just that – applications for your WordPress website that make your business life easier.
I highly recommend installing page building and site safety and performance-boosting plugins, with Elementor and Jetpack being perfect for them respectively.
Elementor is a free WordPress page builder that lets you create high-end designs in absolutely no time. What's more, you don't need any coding skills too! From your images, text, icons, testimonials, social media – this baby can handle it at all.
Jetpack is the all-rounder plugin that offers site safety, traffic growth management, site performance, as well as image optimization features. It's one of the best web design plugins that offer free and premium plans.
Simply Schedule Appointments is my top plugin for scheduling appointments with potential clients without any unnecessary hassle. It comes with a host of powerful features that allows you to accept appointments in less than five minutes. Yep, you read that right.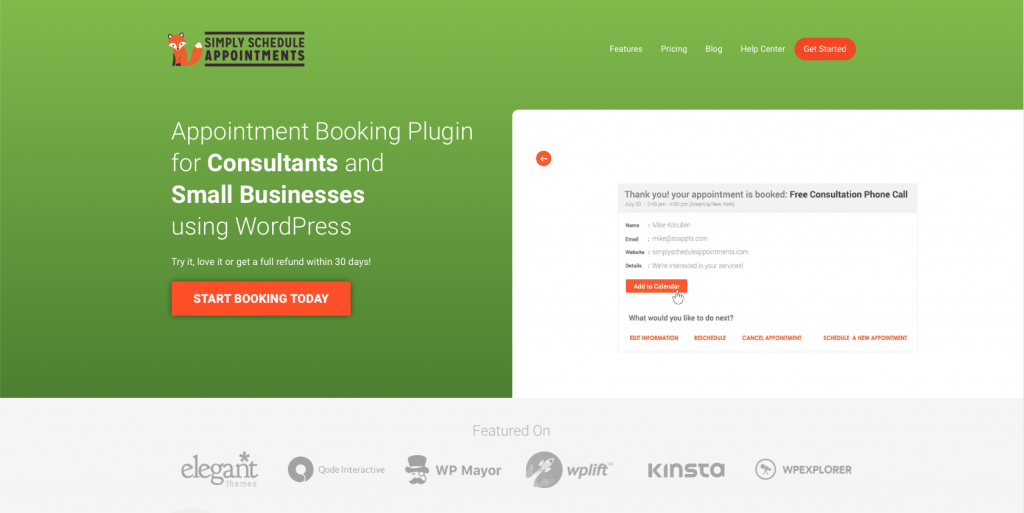 With Simply Schedule Appointments, you can translate the plugin into several other languages like German, Spanish, French, Polish, and Portuguese. This can come in handy to communicate with other natives looking to hire your services.
Faster, Navigable, and Attractive Web Pages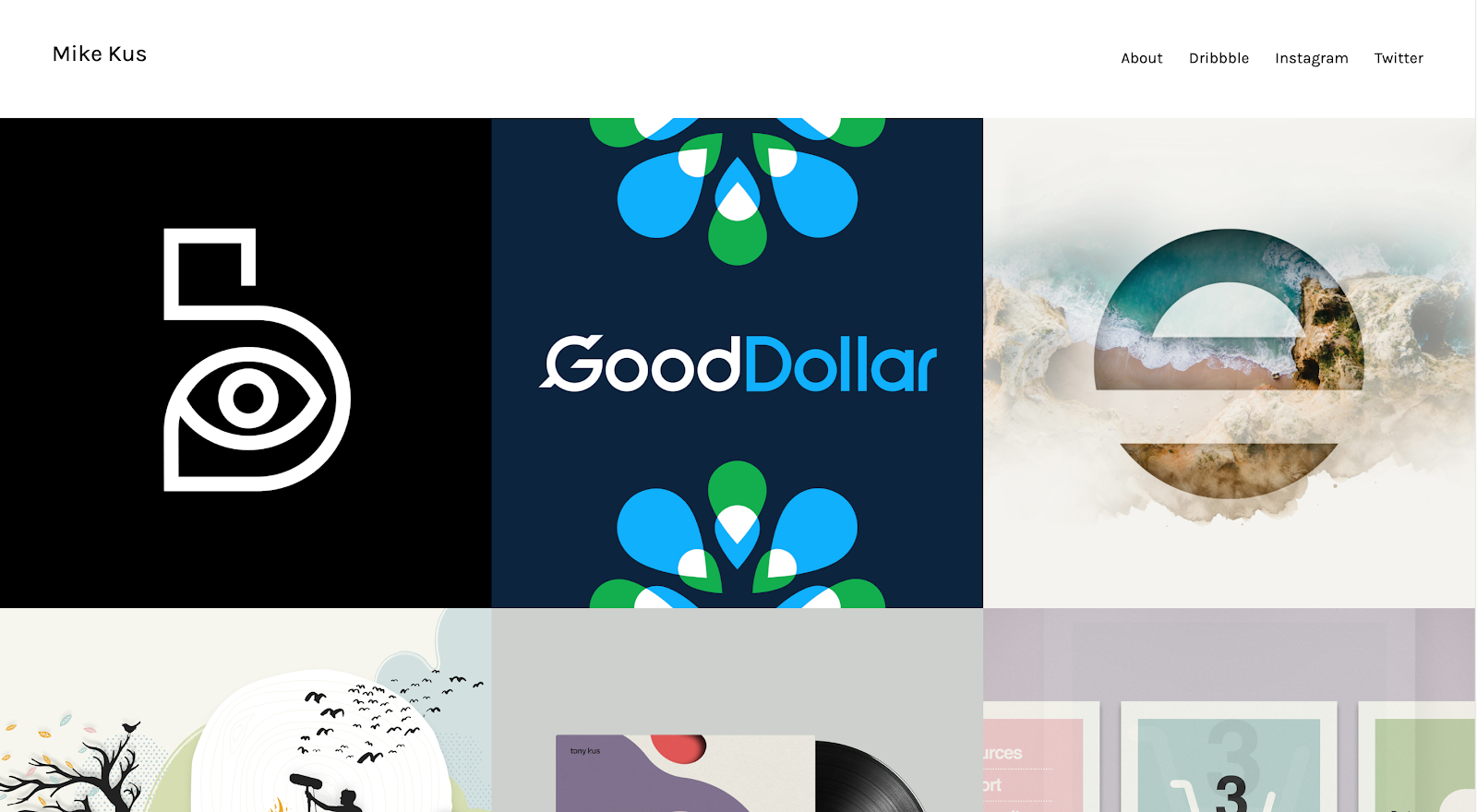 Plan your website in a way that makes it easily navigable. Delivering an excellent user experience should be your top priority, which is why you should ensure everything is cut out clearly.
Want potential customers to contact you? Or maybe subscribe to your newsletter? Or check out your testimonials? Show them how by guiding them down that path. It's the only way to keep them on your website and have them explore everything you have to offer.
Your website is nothing without high-quality and clear images and videos. After all, you are a web designer. It's also why images and videos should be about 80% of your content.
That said, make sure your website is optimized for mobile phones. Why? According to research, about 40% of users won't engage with a website if it isn't mobile-friendly. Plus, 52.2% of the global map traffic is now mobile.
That's something to think about, right?
Speed is very important here as well. And since you'll be incorporating lots of images, don't add any bloated apps and extensions or fancy coding that may increase your loading time.
Add a Contact Page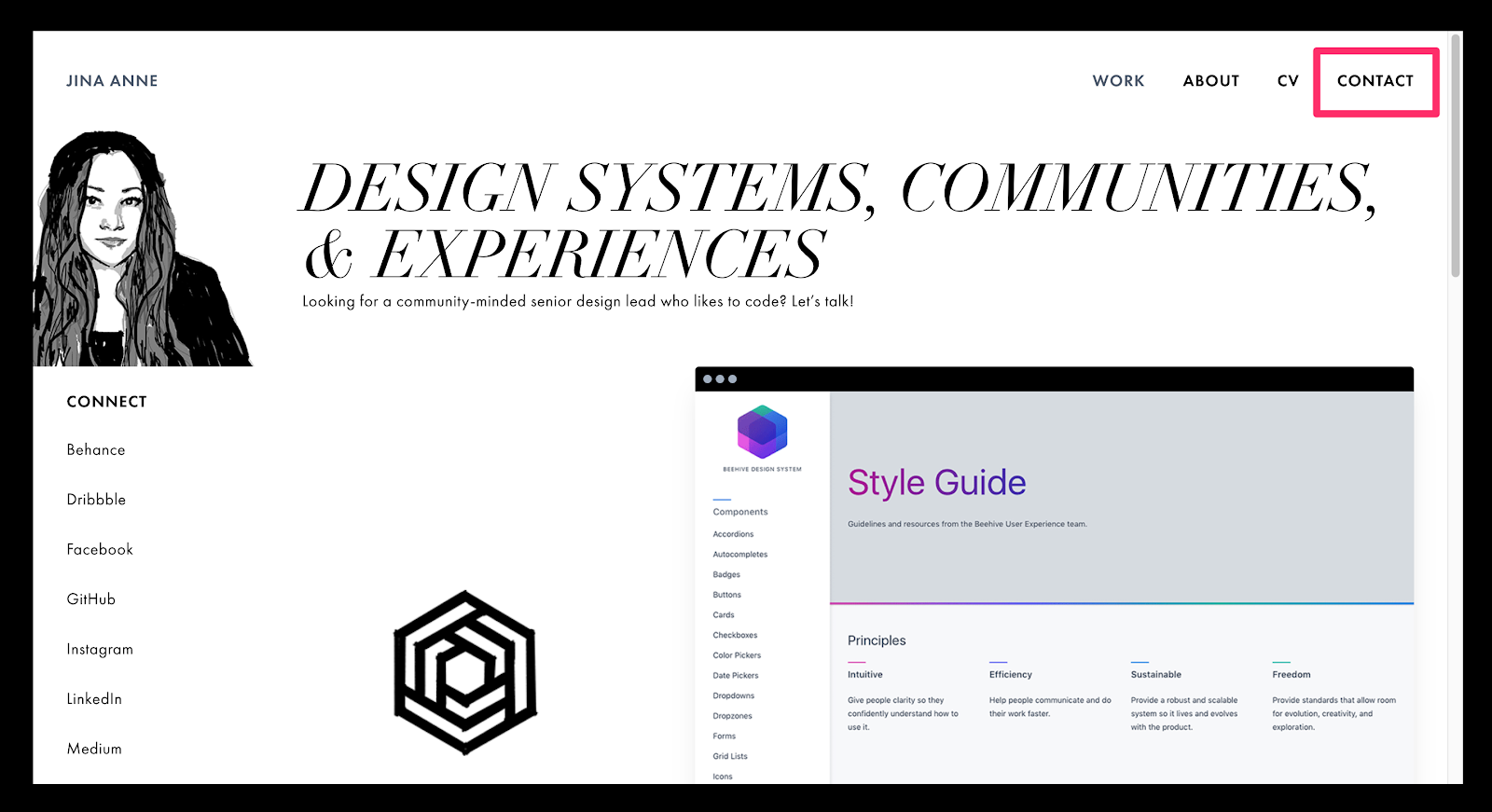 If a prospect likes what they see, they'll obviously want to know more about your services, rates, the packages you offer, and so on. Precisely why you must have a Contact page on your WordPress website.
Speaking about rates, make sure you don't keep this for the last minute. Your pricing should be based on your expertise, experience, and capabilities. You can also use your competition's pricing to figure out your own rates.
Of course, you must add up all your business expenses too, so you don't end up incurring a loss after doing all the hard work. Don't let prospects lowball you, or worse, ask you to work for free for "exposure." Remember, you're worth it!
Set up Your Invoicing Platform
Receiving payments is amazing. But to get paid, you need an invoicing platform in place.
Typically, you'd want an invoicing platform that tracks all your expenses automatically, offers automated recording invoicing for subscription-based products, supports credit card payments, and makes it easier for you to design professional-looking invoices.
You should also try to implement popular and reliable payment gateways. It'll make it easier for your clients to do business with you.
Top Tip: When looking for plugins and payment systems, make sure they work well with each other. For instance, Simply Schedule Appointments offers PayPal and Stripe integrations that allows you to accept payments directly from your website, and also works with Elementor.
The main idea here is to make your processes as seamless and time-saving as possible.
Setting up a Credit Card Processor
Setting up a credit card processor is also important as nearly everyone wants to pay via credit cards today. Additionally, even you can pre-authorize charges from customers by accepting a deposit.
Always ask for a 50% deposit – 50% before the job starts, and 50% once it's done. If you find clients refusing to pay upfront, leave them. This is sketchy behavior that only leads to bad news.
Step 5: Promote Your Brand New Web Design Business and Grow Your Clientele
At this stage, you have everything ready – your brand, logo, website, and invoicing and payment processing setups.
All you need now are awesome customers that help you rake in the moolah.
The best way to attract prospects is through promotion and advertisements. You can use social media platforms like Facebook, Pinterest, Instagram, YouTube, and Snapchat to get the word out about your business. Reddit and Quora are other fantastic alternatives.
However, one thing that you absolutely need is a Google My Business or GMB profile.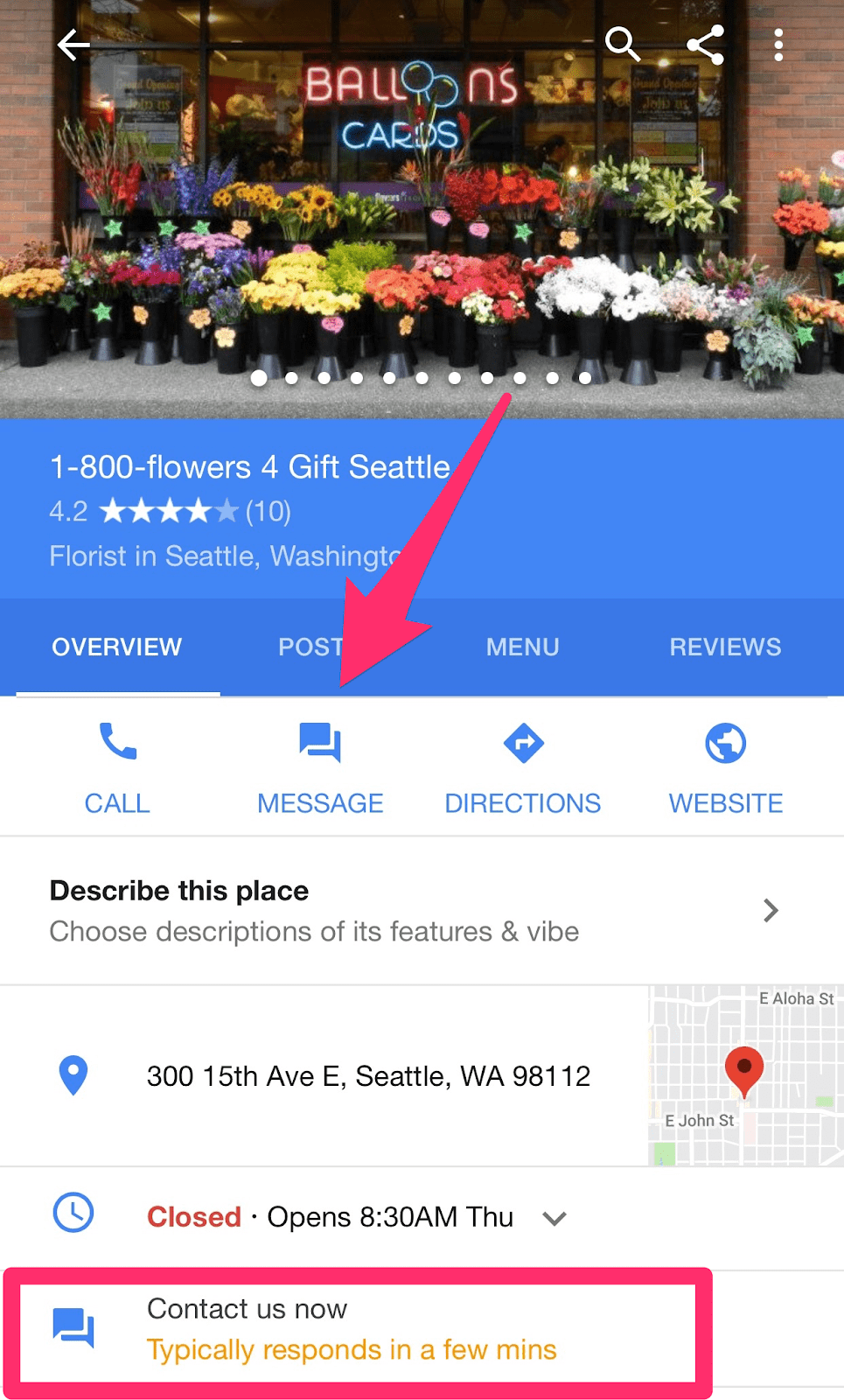 This tool is particularly useful for beginners as it's cost-effective, helps gain local and national visibility, and provides useful niche-related insights. Wowza!
While the above will help you gain organic traffic and exposure, you have to take matters into your own hands to find new clients. Here are some of the best ways to find web designing clients.
Leverage Your Network to Grow Your Web Design Business
Get in touch with your friends, co-workers, family, current and former employees… really anyone you share a decent relationship with. Inform them about your new business and that you're looking for new opportunities.
While this takes time to work, it can help you score clients when you don't have a portfolio. Then shift your focus on delivering excellent work repeatedly, and you'll even more clients through referrals!
Use Freelance Platforms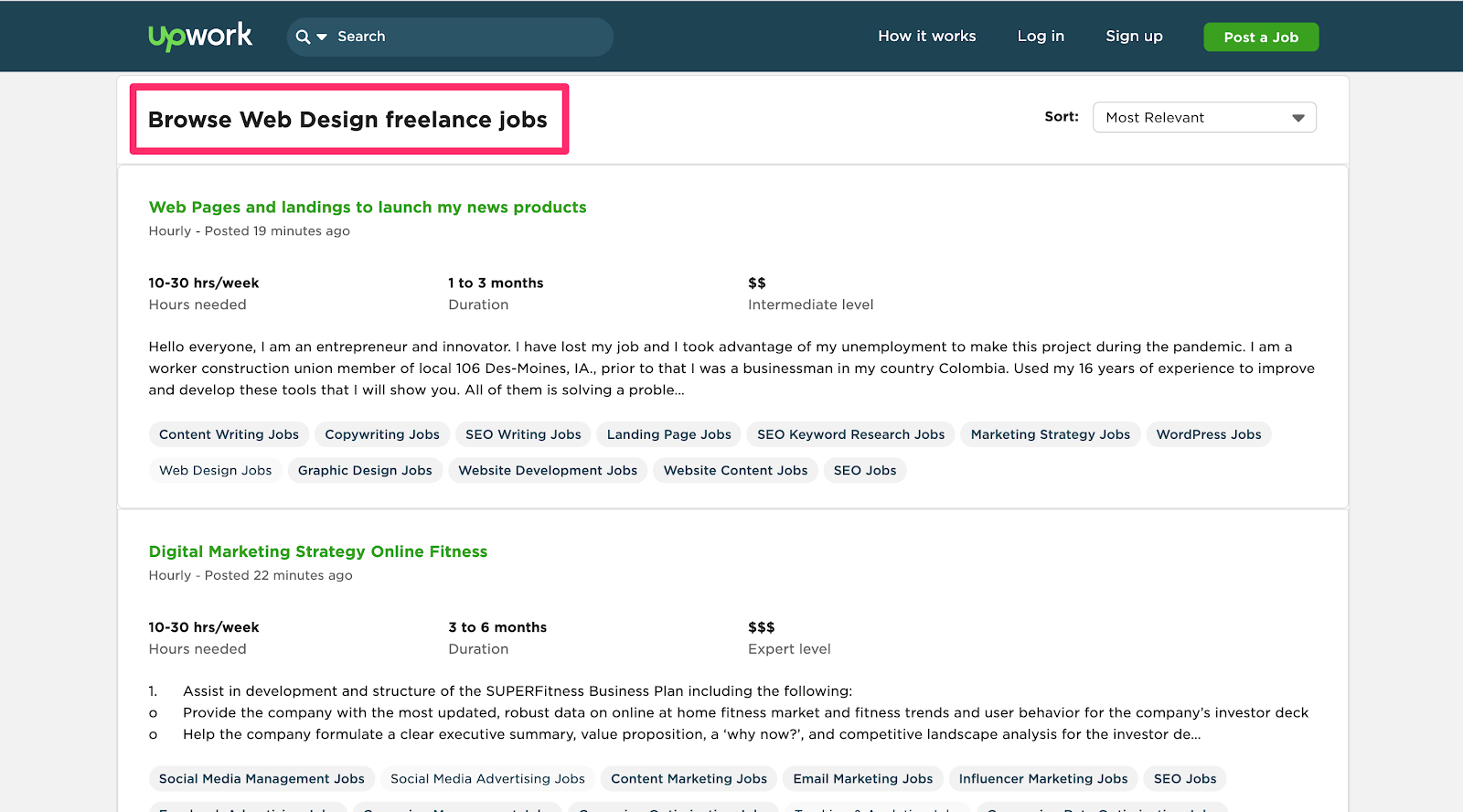 Ever heard of Upwork, Guru, Freelancer.com, and Craigslist? They are practically a goldmine of clients to kickstart your web designing career.
These are all freelance platforms where you can advertise your services, as well as apply for jobs. Just don't accept overly high payments, and you won't be disappointed.
Step 6: Prioritize Customer Experience
Customers – old and new – are what you need for your business's survival. So not only do you need to consistently deliver high-quality work, but also blow your clients mind off with your professionalism and work ethic.
You see, when you obsess over your customer experience, you'll leave no stone unturned to 'wow' your client, which will help you establish customer loyalty AND gain word-of-mouth publicity!
What's not to love, right?
Brainstorm ways to stand out from the competition. For example, you can offer bonus services in addition to web designing like branding, blogging, or content marketing. While you're at it, try to automate as many tasks and procedures as you can to make customer onboarding and product delivery faster and seamless.
Remember, the faster and more efficiently you serve your client, the more likely they're to hire you. If you get this part wrong, you'll end up losing them, which is something you definitely want to avoid at all costs.
Now, You're Ready to Launch Your Own Web Design Business
Now you know everything you need to do to make your bed design business a breakthrough success.
You don't have to be great at everything right off the bat – what really matters is finally taking the plunge and starting your business, which you already have.
I hope this guide helps you understand the nitty-gritty of launching a web designing website, which eventually helps you attain your business goals and objectives.
Go get 'em.
Try Simply Schedule Appointments
Love it or get a full refund within 30 days!