The best way to convert website visitors into clients is by replacing your regular contact form with a booking calendar.
Using a regular contact form raises the question in a visitor's head: "When will someone get back to me? Will someone ever get back to me?".
When you use a booking calendar, you're offering your visitors a moment of your time.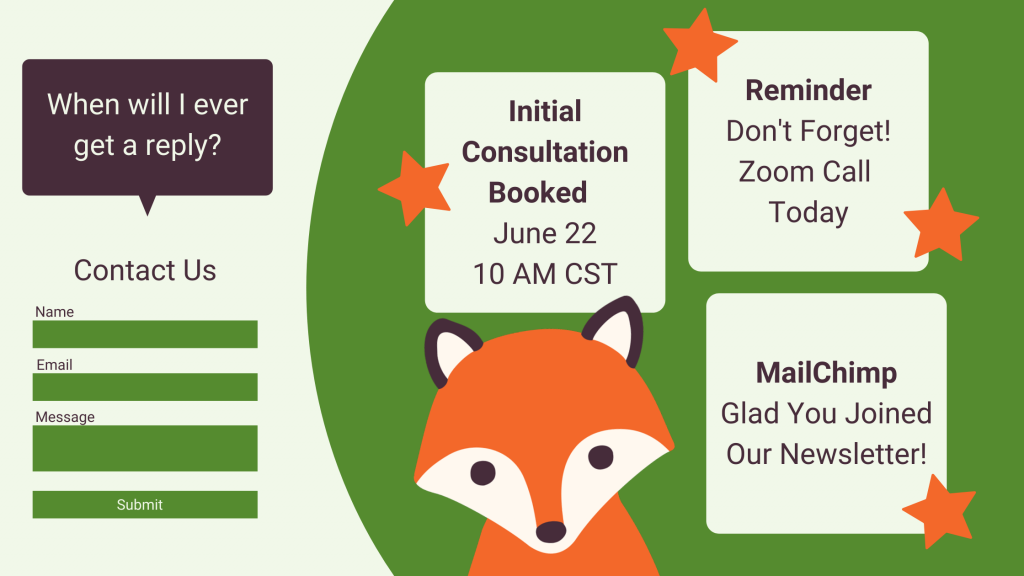 This shows your visitors that they're important to you—and making your visitors feel like you care is the key to converting them into lifelong clients.
When they fill out your booking form, you're giving them something that feels tangible: a date, time, and reason for meeting.
And, if they're already on your contact page, that means you're catching them at the peak of their interest for your business!
So, instead of relying on a contact form, add a booking form to show you're serious about them becoming your clients. 🦊
How to Add a Booking Calendar Directly to Your Contact Page
To instantly add a booking calendar to your WordPress site, first you'll need to install and activate Simply Schedule Appointments.
After activating, go to Appointments on the sidebar of your WordPress Admin Dashboard.
You'll be walked through the Setup Wizard, where you'll get to set:
When you're available for meetings
How and when visitors can schedule a meeting with you
What you need to know about your future client
And custom reminders and notifications to make sure the first meeting goes as planned!
Once you're done, all you'll have to do is go to your contact page and place the shortcode directly on the page: [ssa _booking].
If you have Divi, Elementor, Beaver Builder, or the WordPress Block Editor its even easier—just use the Schedule an Appointment Block or Widget.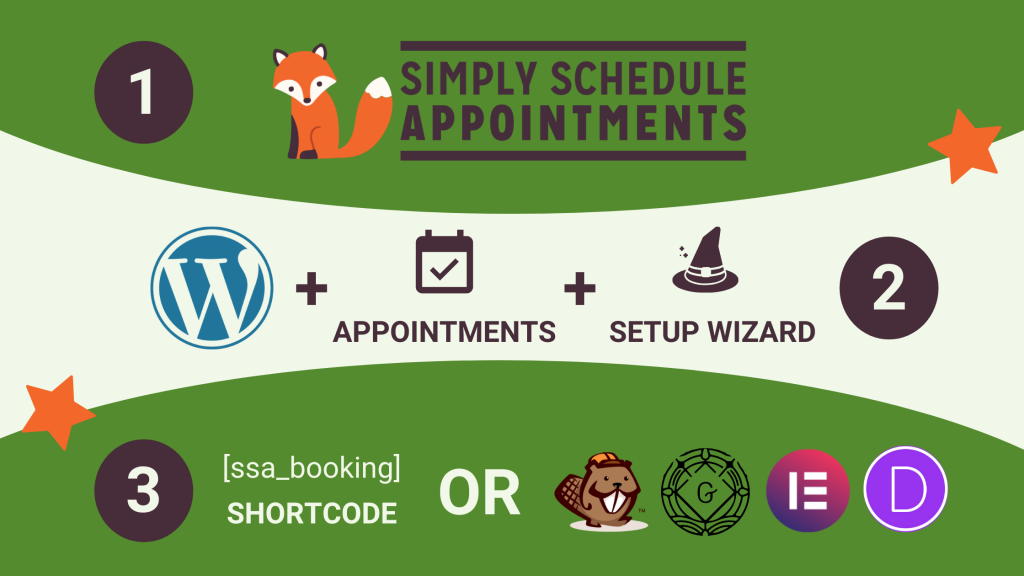 Bonus: Interested in making your booking form even more engaging for visitors and manageable for you? Feel free to check out SSA's premium editions, which let you:
Sync with Google Calendar so that you never double-book with events in your personal life – like the dentist!
Accept payments up front for meetings or consultations using Paypal or Stripe
Sync with MailChimp to help your new visitor connect to your newsletter (or drip campaigns)
And more!
Conclusion
Replacing your regular contact form with a booking calendar is a great way to show your site visitors that you care about them becoming your clients. By offering a moment of your time, you're sure to turn more interested visitors into lifelong clients.
With the Simply Schedule Appointments for WordPress, you can set up your own booking form for free and begin converting your visitors into clients in just five minutes—get started today. 😊