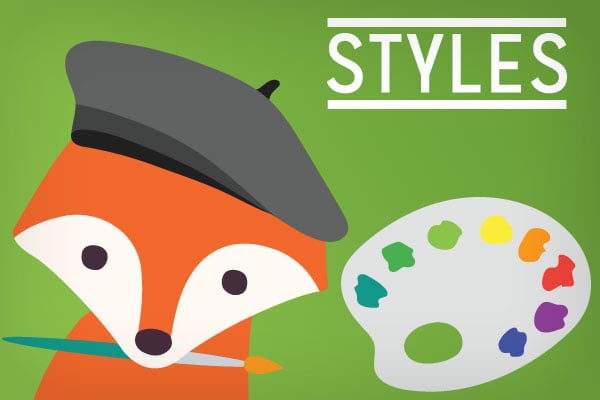 Simply Schedule Appointments Surprise Feature: Styles!
Today, we're releasing a feature that we've had a lot of requests for. We had planned to tackle this a little later on, but we were hearing from our current users that they really wanted to be able to customize the way the booking form appeared for their customers.
We listened! So we've released a beginner-friendly settings screen where you can adjust the appearance of your booking form. And a more advanced way to attach your own CSS files so the sky's the limit and you can customize any part of the design you'd like.
First up, the beginner-friendly settings: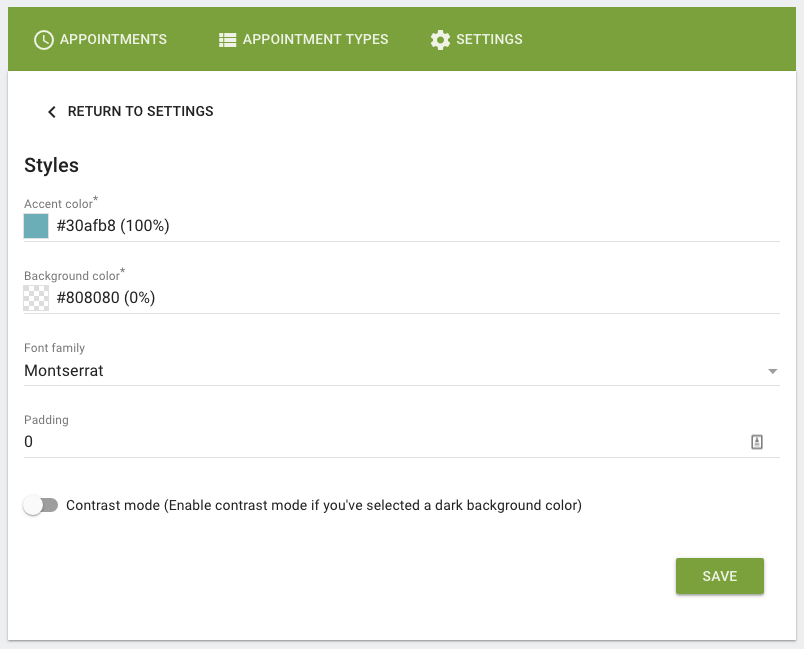 Just a few options there, but they're really powerful. Have a look at the Simply Schedule Appointments booking form customized with these settings to fit into a few different popular themes – just click to enlarge the screenshot:
You can see how just changing the font and a few color options can make the booking form feel like part of the site that's meant to be there.
But what if you're a CSS wizard and you want to take the customizations even further? We've got you covered. Because we've built Simply Schedule Appointments as a single page app with Vue and the WordPress REST API, you may have discovered that you can't just add CSS to your theme, child theme, or the customizer to change the way the booking form looks.
But now, you can enqueue a stylesheet with the handle ssa-custom like this:
wp_enqueue_style( 'ssa-custom', get_stylesheet_directory_uri() . '/ssa-custom.css' );
And that will be loaded onto the booking screen and you can put your CSS skills to work to make the form appear however you'd like. The ssa-custom stylesheet will be loaded after all of our core styles and even after the custom CSS generated by the styles settings, so it's as easy as possible to override existing styles. We've got more details in our documentation.
Both style options are available in both Simply Schedule Appointments Basic and Simply Schedule Appointments Plus.