In any premium edition of Simply Schedule Appointments, you can integrate with Mailchimp so that your customers who are booking appointments have the option to be added to one of your Mailchimp lists or audiences. Follow the steps below to set up the Mailchimp integration:
Enable the Mailchimp feature
In Simply Schedule Appointments, go to Settings. Find the Mailchimp setting and click the toggle to enable this feature.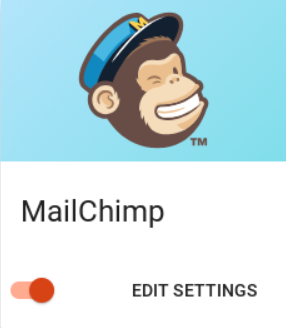 Once the feature is enabled, click the Edit Settings button.
Connect the Mailchimp API
The only setting is to paste in your Mailchimp API key. You can get your Mailchimp API key from your Mailchimp account.
Once your API key is saved and authorized, you'll see the list of your available lists or audiences, along with a link to disconnect your Mailchimp account.
Edit your appointment types
When you edit your appointment types, you'll see a new section titled Mailchimp. In this section, you can choose a list or audience for each appointment type and set the text that will display on the booking form next to the opt-in checkbox:
---