Introduction
After upgrading to the Plus, Professional, or Business Edition, you'll need to manually install the new purchased edition. We'll walk you through installing a premium Simply Schedule Appointments edition.
If you were using the free Basic Edition before, all your settings and appointments will be transferred over automatically.
---
Installing a Newly Purchased Edition
You don't need to deactivate and delete the basic/free edition before uploading your new zip file.
Download the zip file for the premium edition from your account or from the confirmation email.
After your purchase, you'll get a link to download the zip file via email. You can also click the link to download at the bottom of the Purchase Confirmation screen.
If you can't find the email with the zip file included, please feel free to login to your SSA account here on this site. You'll be able to download the zip file under the Downloads tab.
Mac and Safari Users
Safari on the Mac automatically expands the zip file for you (helpful in most cases, unhelpful in the case of WordPress plugins) and moves the zip file to the Trash.
So you have two options…
Grab the zip file out of the Trash
Right-click the folder on your Mac and choose Compress to create a new zip file and then upload that zip file to WordPress
Installing the Purchased Edition Zip File
In your WordPress admin dashboard, go to Plugins > Add New, then choose Upload Plugin (toward the top left) and upload the zip file.
Are you having trouble installing your plugin? Visit our article with common reasons why users can't install plugins on WordPress.
Activate and Add Your License
Once uploaded, click the button to Activate it.
Now you can view your appointments, appointment types, and settings by selecting Appointments from the left-hand menu in the WordPress dashboard.
But, you're not done yet! To make sure you're set up to get the newest updates, you'll need to enter your License Key.
Go to Appointments > Settings > Manage License. You can paste in the license key sent to you in the same email you received in the zip file.
Or, you could also log in to your account to copy your license key.
That's it! You've successfully upgraded to your new premium edition. Use our After the Setup Wizard guide to finding out more about your new features.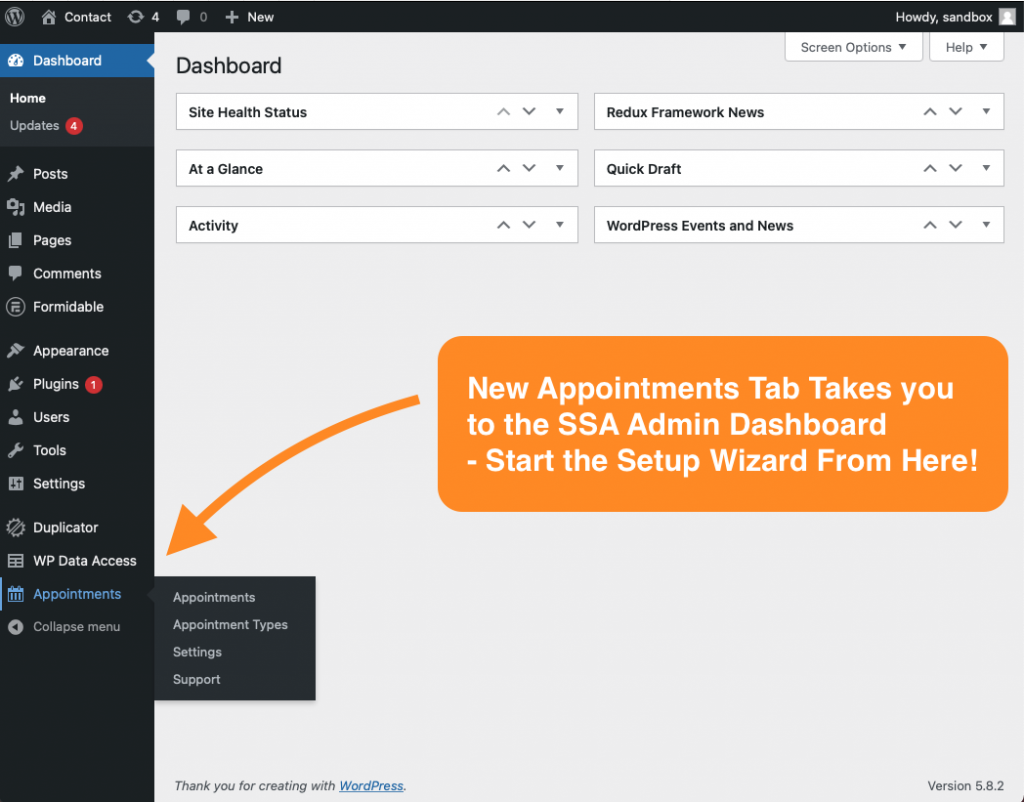 ---
---
Related Guides
---