Introduction
After purchasing an annual subscription for one of our premium licenses (such as Plus, Professional, or Business), you may want to cancel the auto-renewal feature or take advantage of our 30-day money-back guarantee. In this guide, we will go over how to cancel your subscription and request a refund.
---
Cancel Your Subscription
When you cancel your subscription, your license will expire one year from the date of purchase. You'll have to manually renew your subscription if you would like to reactivate your license.
When your license expires, you won't be able to get new plugin updates which include bug fixes, new features, and security updates, unless you renew your license.
To cancel your subscription, you'll need to log in to your SSA account and head over to the Purchase History tab. From here, you'll be able to manage and cancel your subscription by hitting the Cancel button.
If you would like to renew a canceled or expired subscription, you'll see the option to renew under this tab as well.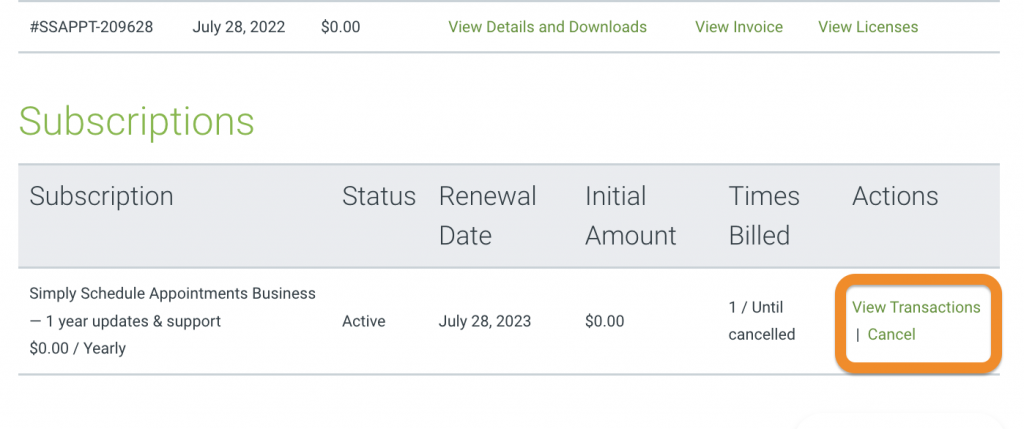 You will not automatically receive a refund when you cancel your subscription. To receive a refund, you'll need to request a refund by reaching out to our Support team.
---
Request a Refund
We offer a 30-day full refund policy so that you can try the plugin risk-free. If you're not satisfied with the plugin, feel free to reach out to our Support team. Just log into your SSA account, go to the Get Support tab and submit a new ticket. You'll hear a response from us within 1 business day.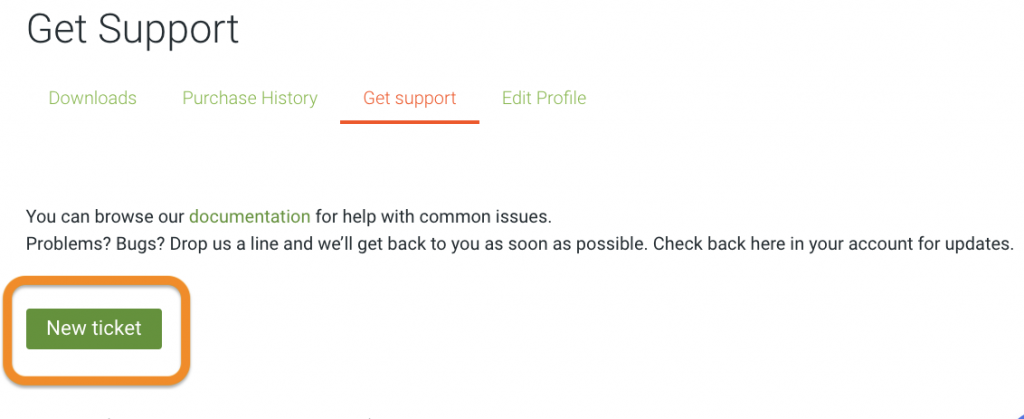 After you reach out to Support and we issue the refund, it could take up to 7 business days for the refund to fully process. If you don't see your refund within 7 business days, reach out to us again so that we can look into it.
Once we have issued your refund, you will no longer be able to receive new plugin updates or bug fixes.
Uninstall the Plugin and Remove the SSA Data
After requesting your refund, please review our uninstallation guide for the plugin. It provides instructions on how to fully remove all of the plugin files, data, and databases related to Simply Schedule Appointments on your website.
---
---
Related Guides
---