Introduction
Plugin Loading Issues are usually difficult to track down, especially when they're only seen on a single site. We only know of one reason that's known to cause these issues. Otherwise, the loading is caused by bugs in our plugin. This means that our developers will need to get a closer look.
Plugin loading issues are usually seen as:
an "Oh for fox sake" screen
"Communication Lost" error message
never-ending loading issues.
---
Permalink Compatibility
One reason you might be having loading issues is due to your permalink settings being incompatible with our plugin.
The Plain setting is known to cause loading issues with SSA and other plugins. Or, if you're using a Custom Structure, double-check to ensure there are no mistakes.
The WordPress API, in general, doesn't work when you're using Plain – this is most likely going to affect other plugins as well, not just SSA.
How to Change Your Permalink Settings
To change your WordPress permalink settings, go to Settings > Permalinks and make sure your site doesn't have Plain selected.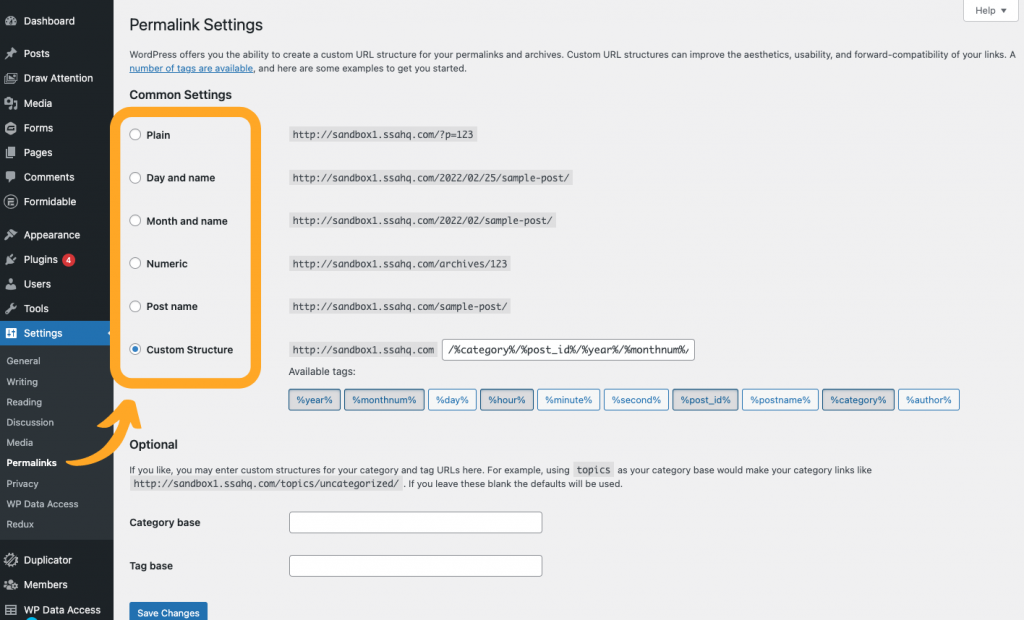 ---
Let Our Developers Troubleshoot
When it comes to these issues, the quickest way our support team can resolve them is if you grant us a temporary admin user.
After we resolve your issue, feel free to remove the user. This is why we say it's temporary!
Notice
We will never make any changes to your theme or other plugins without your permission. Though, we may install the Plugin Detective to find any plugin conflicts or make changes to SSA itself.
We always follow up with you on the issue we find and what we did to solve it. Or, sometimes, it will need to be solved by another plugin dev or your host.
How to Add A WP Admin User
To add a WP-Admin User, you'll need to go to your WP Dashboard.
From here, click on the User tab on the left-side panel.
Click on Add New at the top of the page.
Enter the following information:
To save, click Add New User.
Reach Out To Our Support Team
Next, use the Still Stuck? the section below, or send us an email at [email protected] or reach out to us from your Account. Mention that you've created a temp admin user for us so that we can expect an email from your WP site.
Let us know what you see as the issue, and provide links to the page(s) where the booking calendar is located.
---
---
Related Guides
---