Like many people who want to start a podcast, you probably want to interview guests. The right guest can boost the quality of your podcast content, help you build a community around your show, and even help you earn some money.
But in most cases, guests won't chase you down to get on your show (until you're a big hit, of course), so you'll need to take some proactive steps to find and schedule your own podcast guests. In this post, we'll explain how.
9 Resources to Find Podcast Guests
There's no right or wrong way to find a podcast guest. You just have to keep your eye out for people who could add value to your show. Here's a list of the best resources.
1. Look for Blog/Article Authors
If you read a great article in your niche/topic, consider inviting the author on to your show. Prioritize the authors who already have their own followings so they can promote your show, but invite anyone who can add value to an episode.
If you have a hard time keeping track of your favorite authors or want to find new authors, use Feedly to discover new content and organize your reading. Create feeds based on categories and publications to study potential guests.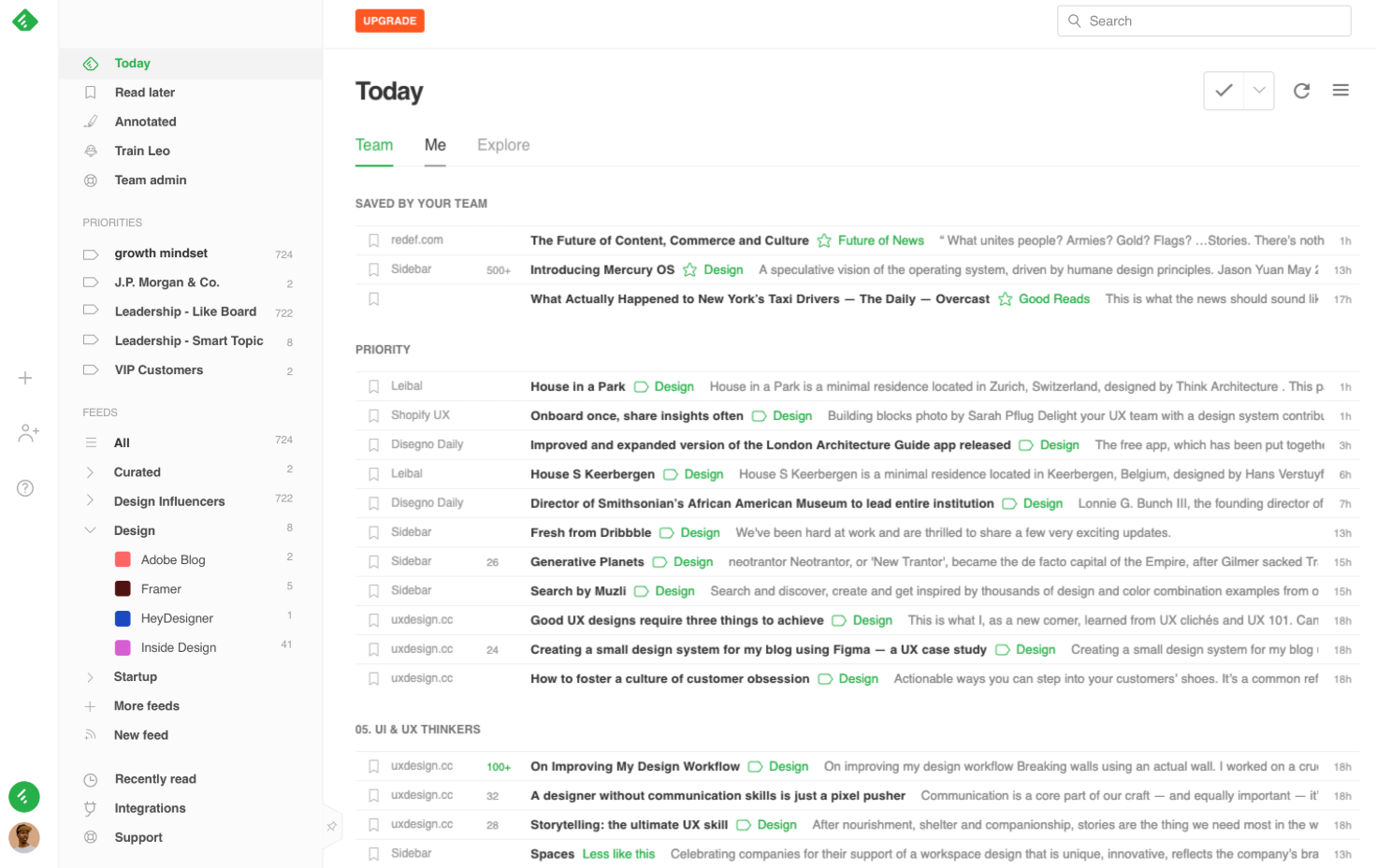 It also helps to create Google Alerts for any potential guest you're researching. Once you create an alert, Google will notify you when something new pops up on the web that includes that person's name.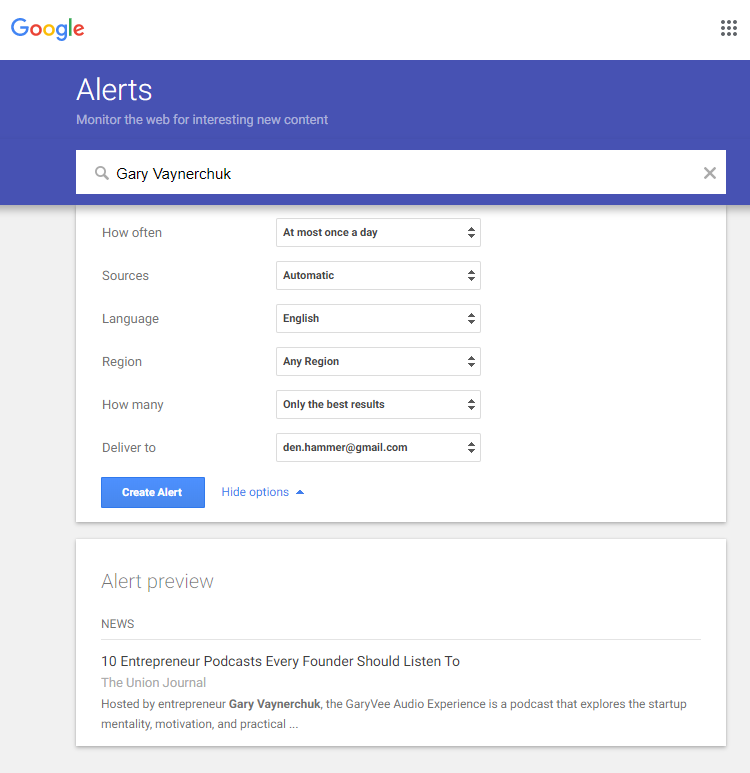 2. Find Mastermind Communities
Mastermind communities are great places to find guests because they tend to collect experts on a niche topic in one place. No matter the niche, there's a mastermind for it somewhere. They may not let you join (unless you're an expert on the same subject), but you can ask an administrator to tell the group that you're looking for a guest.
3. Hire Guest Booking Services
If you're willing to invest a little money, a guest booking service will find guests on your behalf. They act like your agent. In many cases, they also represent the guests who want to be interviewed on podcasts.
4. Ask Your Past Guests
Your past guests are great sources of future guests because they probably know other people in your niche and can recommend someone who fits your format and style. When you follow up to thank a guest after the show, ask if they can refer you to anyone else who might want to do an episode with you.
5. Engage on Social Media
Your social media profiles are some of your most powerful assets. They are key tools to promote your show, engage your audience, and even find guests. Take your social media marketing seriously, even if your show isn't popular yet. Here are some basic ways to find guests on social media.
Follow key influencers in your niche/topic and have organic conversations.
Post that you're looking for guests on every platform you use.
Ask friends to introduce you to people who would make great guests.
Create a Twitter list with potential podcast guests and reach out to them when they start promoting something. (This is when they'll be receptive to guest appearances.)
Research companies you like on LinkedIn and reach out to people who work there.
Look at people publishing articles on your topic on LinkedIn Pulse.
Link, comment, and share potential guests' content to get your name on their radar.
Search for hashtags that relate to your niche and see who's producing the best content.
Look for YouTube videos by articulate hosts who know your niche/topic.
Join a bunch of Facebook groups and look out for commenters who demonstrate or claim to have experience.
6. Look for Amazon Authors
Authors promoting their books always make great guests. They typically have a lot to say and they want the exposure. Look for upcoming books in your niche on Amazon and reach out to those authors.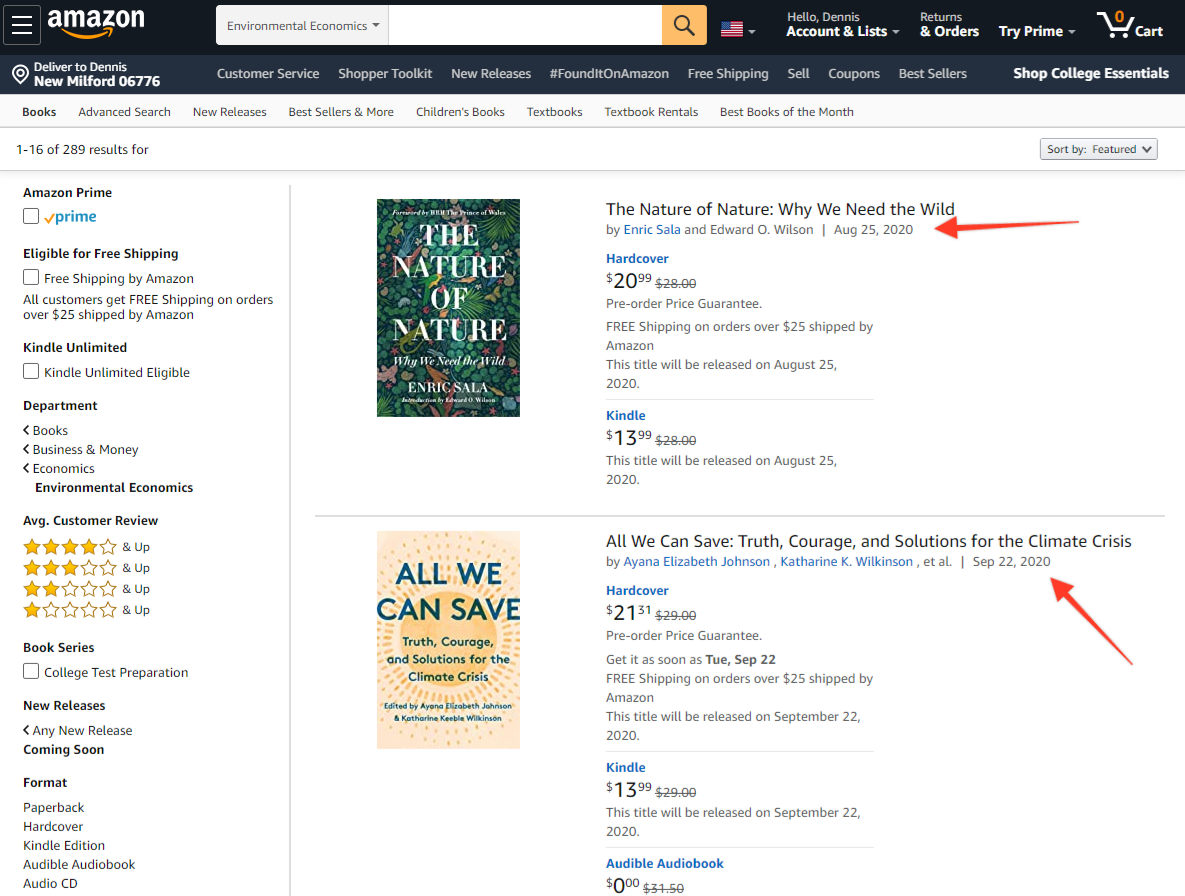 7. Listen to Other Podcasts
You probably listen to plenty of podcasts for your own enjoyment and education. If you hear someone who would make a great guest on your show, reach out to them with a pitch. They'll be receptive because they already know how it works.
8. Connect Through Your Website
It's important to have some instructions on your website for potential guests to find you. This is the first place they'll look if they want to get on your show. Create a page just for potential guests that explains everything they need to know about working with you. Include a contact form for them to fill out.
9. Network Every Day
This is a bit of a catch-all category, but it's important to keep in mind. Keep your eye out for potential podcast guests at all times, even when you're booked for a while. Attend events and let everyone know that you have an interview-style podcast. Make sure to hand out your business card to anyone who seems interested in what you do. You never know where you'll find your next guest!
How To Pitch Podcast Guests (with Email Template)
Once you've found some potential guests, you'll need to reach out to them with a pitch. How do you craft a pitch? There are a few easy steps.
Step 1: Research Your Potential Podcast Guest
First, it's important to know your potential podcast guests well before you send a pitch. Explore their podcast, blog, and social media content, keeping an eye out for anything that relates to the topic you plan. Make sure your audiences overlap, they have interesting things to say, and that they're right for your show overall.
Step 2: Write an Enticing Subject Line
Your subject line is the doorway to your pitch, so it has to be good. If your subject is boring, your potential guest could ignore your email entirely. Make your subject line intriguing. Try to match your target's values.
Bad subject line: "Please come on my podcast."
Good subject line: "Let's help stay-at-home moms build home businesses."
Step 3: Write Your Body Copy
Depending on the popularity of your potential guest, they may get dozens of requests every day, so yours has to be unique, exciting, and compelling to get their attention.
Do not send a generalized pitch to every potential guest. Those are easy to spot and no one likes receiving them. It's okay to use some stock copy, but be sure to customize it to the recipient. (Yes, this is more work, but generic pitches don't get responses.)
Keep your pitch brief. It's rarely helpful to send long essays packed with information. Here are the main details you need to get across:
Who you are
Why you're contacting them
What you can offer (the benefit to them)
What you might talk about
Where you'll repurpose your podcast
Samples of episodes to help them learn about your podcast
What you'll need from them (e.g., 25 minutes over Skype)
Your pitch should help your potential guest understand what's in it for them. What value can you offer? Unless you can pay them for their time, the best you can offer is exposure, so make sure to drop some facts, like the size of your email list, the number of downloads you get, and the names of any well-known guest you've had on your show before.
Give them an easy call-to-action at the end of the pitch. This should be a clear and simple step you want them to take. For instance, instead of asking them to commit to a recording date, ask them for a 10-minute phone call. You could end your email with something as simple as this: "If you'd like to go forward to hear more, just reply with 'yes.'"
Podcast Guest Pitch Template
Not sure how to start? Use this pitch template as a starting point. Don't forget to change the details!
Hey Mark,
Congrats on the launch of your new course! I already see people saying a lot of positive things about it on Twitter.
My name is Frank from the Growth Through Facebook podcast. We help small businesses use Facebook's targeting features to grow their local businesses. We've only been around for a year, but we already get 10,000 listens per episode. We were mentioned on several top Facebook marketing blogs: [link], [link], and [link].
Your Facebook ads expertise would be a perfect match for our show. Our listeners would love to hear your thoughts about building audience personas (but we're open to your ideas too). All we need is 30-minutes of your time to record over Zoom.
Before, during, and after the episode, we will promote your blog and course to our email list of 5,500 addresses and our social media audience of 23,000. We also repurpose the episode on YouTube and post clips on social media.
If you're interested, I'd love to have a 10-minute chat with you about the episode and our format. Just click this link and pick any time that works for you. Thanks for your time!
[calendar link]
Respectfully,
Frank Jones
Bonus Tip: Follow Up
If you don't get a response to your pitch, send a follow up email about a week later. If your potential guest is busy, they may just need a quick reminder. Here's some simple copy for your follow up:
"Hi [name], I'm just following up with my last email. I'd love to have you on my podcast. Let me know if we can work together. Thanks!"
If they don't reply to your follow up, try reaching out a different way, like through Twitter or their website's contact form. If you still can't get through at that point, move on to another potential guest.
How to Easily Schedule Podcast Guests
Simply Schedule Appointments is an online booking form that helps you manage all of your podcast interviews. Your potential guests can book their own meeting time without conflicting with your other appointments. The form gives your prospects:
A time and date to meet with you (for a pre-interview or the episode recording).
An automatic calendar invitation with a link for them to join your meeting.
Reminders and notifications to ensure they attend the meeting.
Your first step is to install and activate Simply Schedule Appointments. Once the plugin is active, click Appointments on the sidebar of your WordPress Admin Dashboard. Follow the steps of the Setup Wizard to create an Appointment Type. This is where you'll designate the days and times you're available for a meeting. Give your Appointment Type a name that distinguishes it from other types of meetings.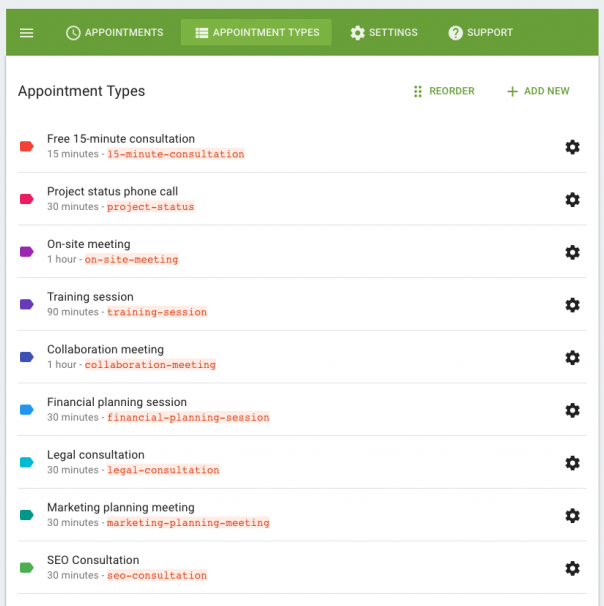 Next you'll need to create a booking page. SSA creates a default, full-screen booking page for you called Schedule an Appointment with the Booking Calendar pre-embedded, but you can embed the form wherever you want it to appear using the shortcode. Paste it in plain text or use a Gutenburg shortcode block.
View your appointments by selecting Appointments > Appointments from the left-side menu in the WordPress dashboard. Here you can sort, cancel, edit, reschedule, delete, and export your appointments.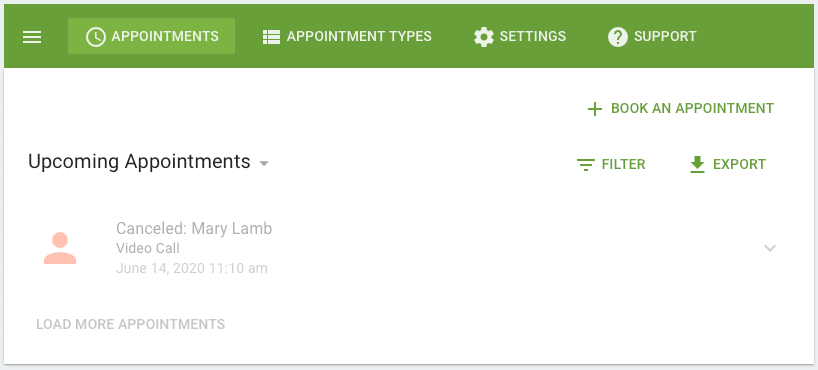 Check out the premium version of Simply Schedule Appointments which lets you sync with Google Calendar and MailChimp, process payments for sales orders using Paypal or Stripe, and more.
Summary
As you can see, finding and scheduling podcast guests is fairly straightforward, but it takes a little bit of work. Once you get in the habit of looking for potential guests whenever you read or watch content, have conversations, or surf the web, your guest-hunting will quickly streamline. And as your show grows, eventually quality guests will hunt for you. Good luck!