For any sales team, you can easily schedule more demos with prospects through your website with an online demo booking form.
Traditionally, sales organizations tend to rely on phone calls with prospects to record their basic information, find a time that is suitable for the prospect's and the salesperson's calendars, and manually coordinate the demo booking process.
An online demo booking form lets your prospects reach you directly when they are interested in seeing a demo of your product. It gives your prospects the flexibility to book their own meeting time, at their own pace, and helps your organization become more efficient by generating inbound qualified leads from the form.
Compared to more traditional sales outreach methods, a demo booking form gives your prospects:
A dedicated date and time to see your demo in action
An automatic calendar invitation with a link for them to join your video meeting
Reminders and notifications to ensure they attend the meeting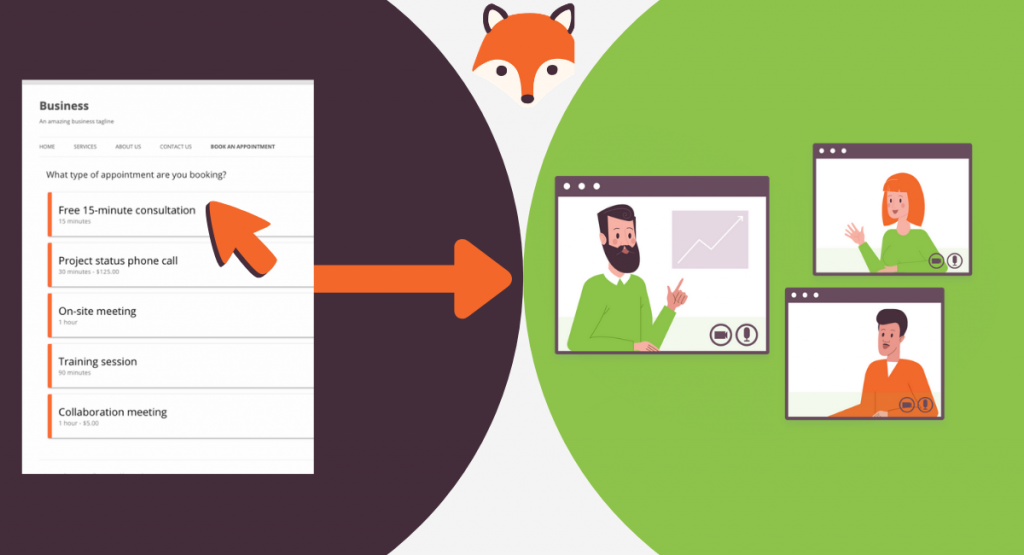 How to add a Demo Booking Form to Your Website
To add a demo booking calendar to your WordPress site, first you'll need to install and activate Simply Schedule Appointments.
Once you activate the plugin, click on Appointments on the sidebar of your WordPress Admin Dashboard.
You'll be walked through the Setup Wizard, where you'll get to set:
The different demo types that your team offers
When your team is available for each type of demo
How your prospects can schedule a demo with you
Any extra information the prospect wants to share
Once you're done, all you'll have to do is go to your contact page and place the shortcode directly on the page: [ssa _booking].
If you have Divi, Elementor, Beaver Builder, or the WordPress Block Editor its even easier—just use the Schedule an Appointment Block or Widget.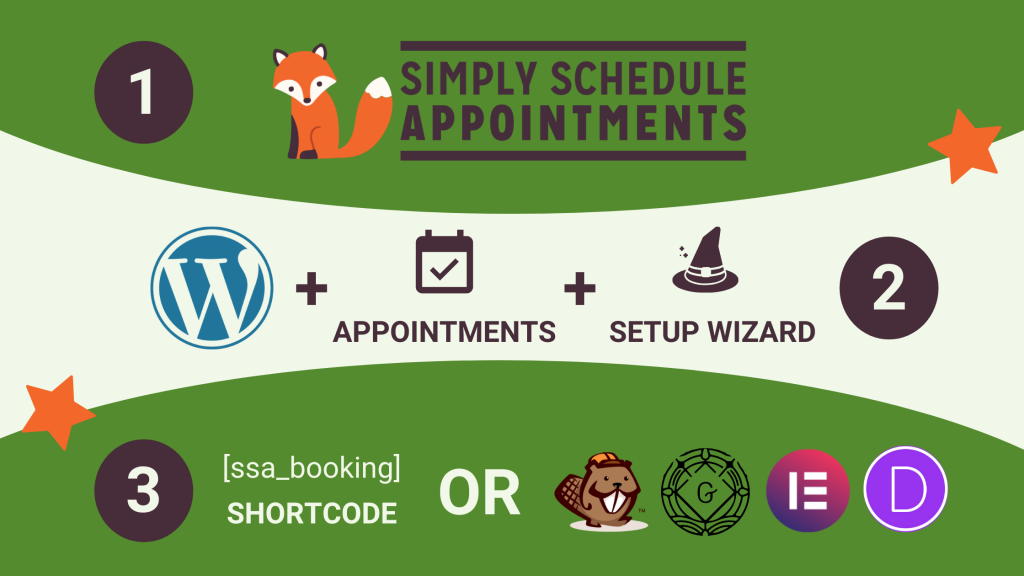 Bonus:
Interested in making your booking form even more effective for demos and manageable for you? Feel free to check out SSA's premium editions, which let you:
Sync with Google Calendar so that your sales reps never double-book with other meetings
Process payments for sales orders using Paypal or Stripe
Sync with MailChimp to add new prospects to your newsletter (or drip campaigns)
And more!
Conclusion
Adding a demo booking calendar to your sales arsenal is a great way to engage and connect with your prospects. By offering a moment of your time and making your time more easily accessible to prospects, you're sure to get more demos booked, and ultimately, close more sales.
With the Simply Schedule Appointments for WordPress, you can set up your own demo booking form for free and begin demoing to your prospects in just five minutes—get started today.