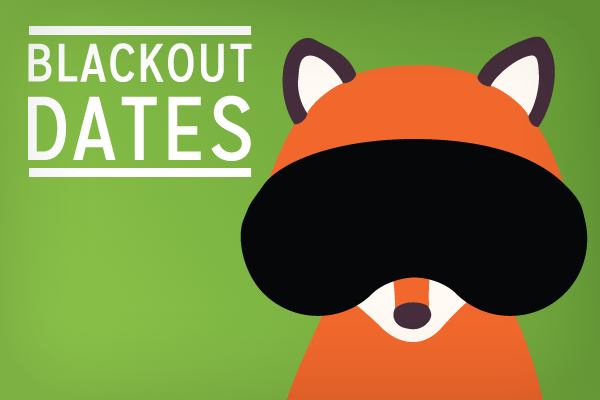 Simply Schedule Appointments Blackout Dates
Being able to set the exact hours that your business is open or the times each week that you want to accept appointments is all well and good, but what about those special exceptions? You know, for when you want to travel, take a vacation, celebrate a holiday, or otherwise just block out time where people can't book appointments?
We've got you covered! Introducing Blackout Dates. These are special dates that completely block out all appointment types from being booked. Here's a look at how you set those dates. (Along with a little sneak peek hint at the next feature we're working on)
Now that we're adding in optional features, you'll head into this Settings screen to enable just the features you want to use. That enables the settings and other interface elements for those features. Otherwise, you'll never see them. For example, if you don't want to use Blackout Dates, just leave it disabled, and nothing related to Blackout Dates will ever appear.
It's our way of giving you tons of features and flexibility without making the interface any more complicated than it needs to be. Enable just the features you want to use, and you'll never have to worry about seeing settings and stuff for the features you're not using. Simply Schedule Appointments can be as simple as you like!
We're super excited about that next feature coming up, too! That's a feature we really want for ourselves, and we know that you'll find it really handy too. Look for our next post coming soon!