Long-time WordPress users may remember Appointments+, a powerful appointment scheduling plugin developed by WPMU DEV in 2015.
While Appointments+ was actively updated and supported by WPMU DEV for years, the WPMU DEV team ultimately decided to discontinue support for the plugin in 2019.
Now, we're excited to announce that we here at Simply Schedule Appointments have teamed up with WPMU DEV to become an official plugin partner and provide for all of their users' scheduling needs.
But first, let's take a look back at Appointments+, its features, and why it shut down. Then, we'll take a look at why Simply Schedule Appointments is a great replacement for those still looking for a scheduling plugin that works with WordPress and WPMU DEV.
What was Appointments+?
Appointments+ was a WordPress plugin that enabled its users to display their availability and let clients book directly with them through their website.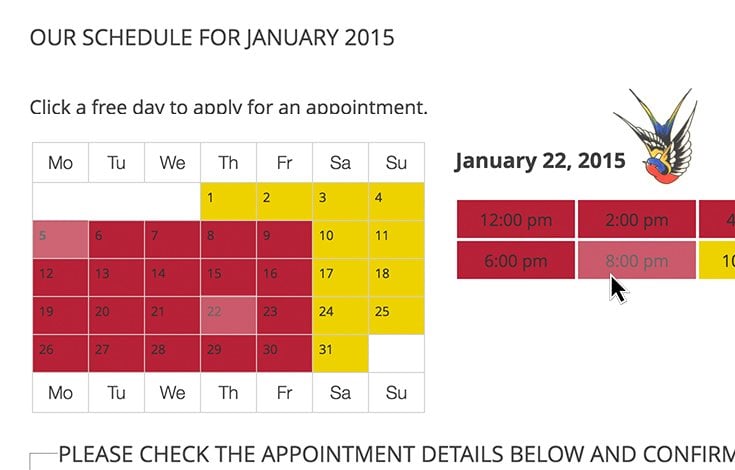 In addition to displaying a user's availability calendar, it also allowed the admin to display available appointments with certain team members and/or at certain locations.
In plain english, Appointments+ allowed WordPress websites to streamline their scheduling process—saving both the user and their clients from back-and-forth emails attempting to nail down a time and place to meet.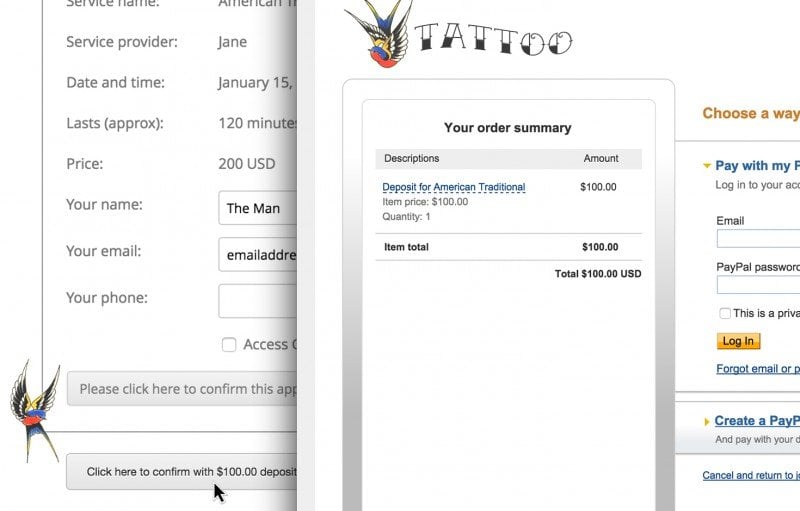 Other features of Appointments+ included preset color themes, the ability to accept payments for appointments, and email notifications that are automatically sent to confirm/update appointments.
Why did Appointments+ shut down?
In 2019, WPMU DEV decided to discontinue support for Appointments+.
As a partner of WPMU DEV, we've learned that their team decided to re-allocate its "build tons o' plugins" efforts to focus on just their major plugins, like Smush and Hummingbird, as well as their hosting service for WordPress users.
It's also important to note that the appointment scheduling space has become crowded with several new and modern scheduling plugins (although very few of these new plugins are able to offer all the scheduling features needed in one plugin, while also providing new updates and active customer support for their users).
Fortunately, we've found an awesome synergy + match in features between Appointments+ and our fast-growing appointment scheduling plugin, Simply Schedule Appointments—and we're excited to offer our plugin (with an exclusive member discount) to active WPMU DEV customers!
Here's why Simply Schedule Appointments is a great replacement for Appointments+
Simply Schedule Appointments is an easy-to-use and customizable scheduling plugin for WordPress businesses, with 20,000+ active installs and a perfect 5-star review average.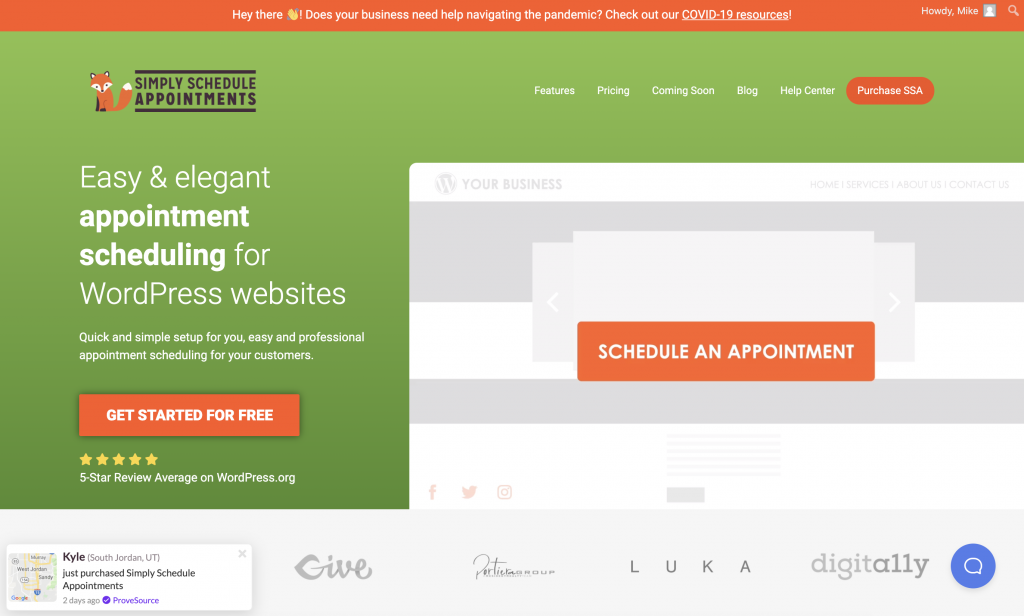 Like Appointments+, Simply Schedule Appointments enables users to display their availability on their website, as well as allow for their clients to directly book with them through their calendar.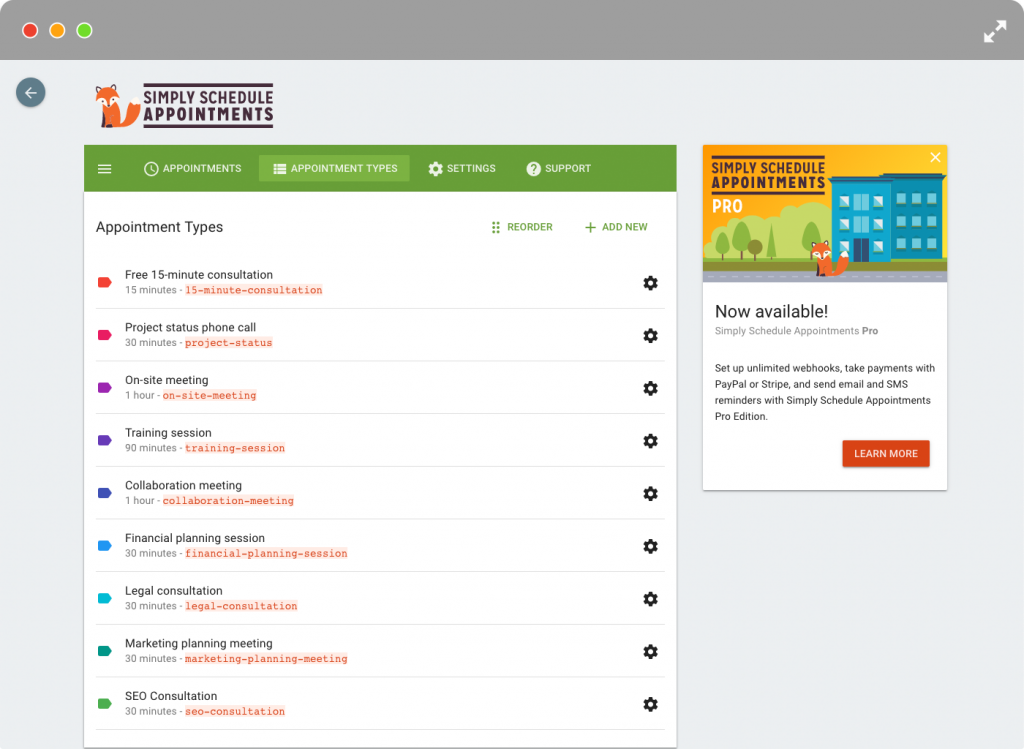 In addition, Simply Schedule Appointments offers many of the same features as Appointments+:
Customizable themes/styles
Email notifications
Ability to accept payments for appointments via PayPal and Stripe
On top of this, Simply Schedule Appointments offers other powerful features and integrations:
5-minute setup wizard
Unlimited appointment types
Email & SMS reminders
Team scheduling
Book group events and classes
Custom fields
Google Calendar sync
Elementor, Divi, and Beaver Builder integrations
One-click customer support
To cap it all off, we spent two weeks testing Simply Schedule Appointments with WPMU DEV's feature plugins for compatibility, and are happy to report we found zero issues.
By the way: Want to see all of what Simply Schedule Appointments has to offer? Check out our complete feature table on our pricing page.
So, ready to get your appointment scheduling back in the game?
The good news is, whether you're a former Appointments+ user or a current WPMU DEV customer, you can receive an exclusive discount on Simply Schedule Appointments for the time being.
To access this discount, simply head over to the WPMU DEV's Partners page, locate Simply Schedule Appointments, and log in to your active WPMU DEV account to access your exclusive discount code—applicable to all of Simply Schedule Appointment's premium plans.
Then, simply choose one of Simply Schedule Appointments's plans (whichever includes the features that best fit your scheduling needs), apply your discount at checkout, and voila—you're ready to offer your website visitors and clients super easy and reliable appointment scheduling!
We hope you've enjoyed this article, and if you have any questions at all regarding Simply Schedule Appointments as a replacement for Appointments+, feel free to ask away in the comments section below!
Try Simply Schedule Appointments
Love it or get a full refund within 30 days!